Allied Motion Technologies Is Overpriced
Summary
Profits have barely budged since 2019, in spite of a huge uptick in revenue. At the same time, the capital structure has deteriorated massively.
In spite of this, the shares are near record valuations. When they've reached these levels previously, they have gone on to underperform. History may repeat.
The more an investor pays for something, the lower will be their subsequent returns. Buying at current prices sets people up for capital loss in my view.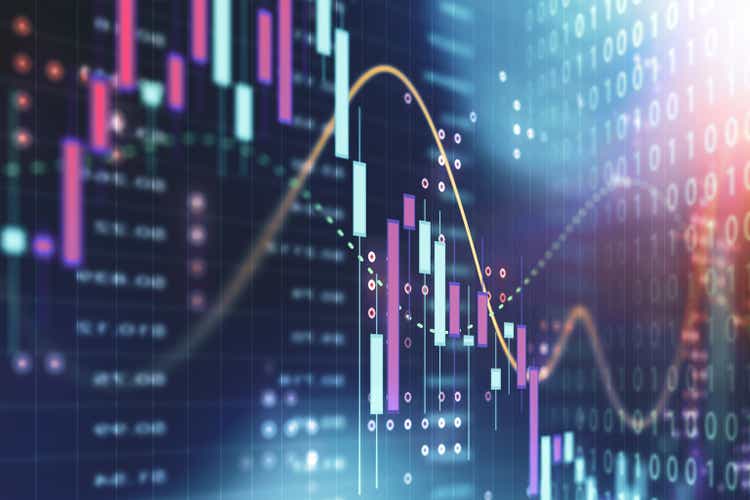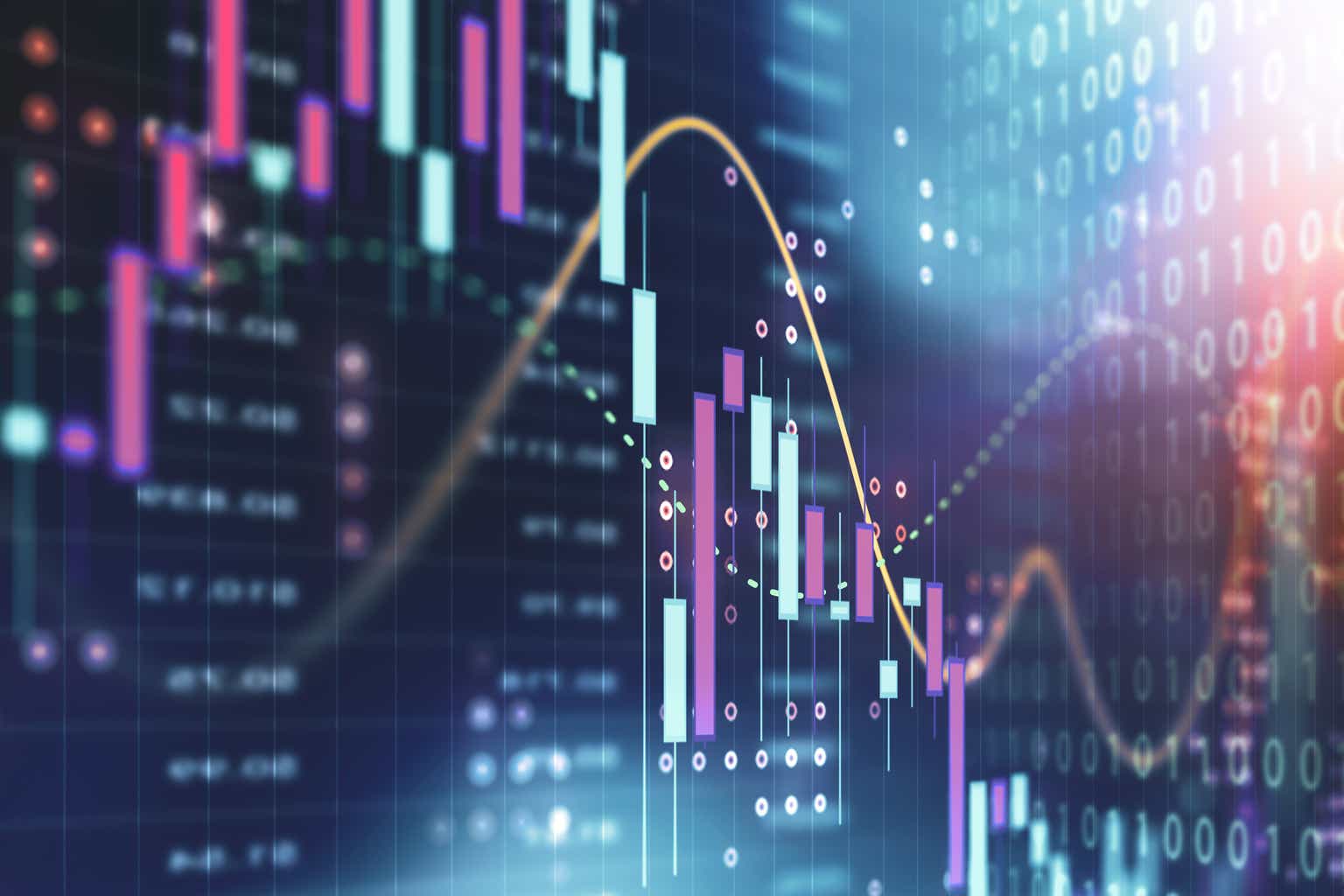 It's been a little over five months since I suggested that Allied Motion Technologies Inc. (NASDAQ:AMOT) was too expensive, and in that time the shares have returned about 19.6% against a gain of about 3.9% for the S&P 500. Whoops. I sometimes reference the fact that my fastidiousness has cost me capital gains in the past, and this would be an example of such a thing. Anyway, today I want to work out whether or not it makes sense to buy at today's higher price. I'll make that determination by looking at the recently published financial results, and the stock valuation as a thing distinct from the underlying business.
Welcome to the "thesis statement" portion of the article. I put a thesis statement at the front of each of my articles for those people who want a little bit more than they can get from a title and three bullet points, but might want much, much less than they'd get from one of my full blown articles. I do this to help you save time, because I'm absolutely obsessed about making the lives of my readers as pleasant as possible. You're welcome. I think Allied Motion is an even worse investment now than it was 20% ago. The company is more indebted, and although revenue is up massively, profits have dropped. Additionally, they've barely budged from a more typical 2019. At the same time, the shares are at valuations that I would characterise as "stretched." The times that these have reached current valuations, they've gone on to underperform. Finally, I think everything in investing is relative, and in a world where an investor can receive a very safe 4.5% return on Treasuries over the next year, why would they buy a stock like this that's yielding about 415 basis points less than the risk free rate?
Financial Snapshot
In some ways the financial results look great here, and if you're a "glass half full" kind of person, I can understand why you'd be impressed. After all, revenue and gross profit in 2022 were higher than the same in 2021 by 24.6% and about 30% respectively. Additionally, management rewarded shareholders with a 12% uptick in dividend payments over the year.
The thing is, though, I'm very much not a "glass half full" kind of guy. I'm very much a "what you think is water in this glass is actually an illusion, and you're likely going to take a drink of dust" kinda guy. While revenue in 2022 was higher than it was in 2021, net income fell by about 28%. Obviously income tax was the big culprit here, since the company went from an income tax benefit of $981k in 2021 to a more typical income tax expense of $6.292 million in 2021. Not all can be blamed on taxes, though. Selling, G&A, Engineering, and Business Development expenses all rose dramatically from 2021 to 2022. To put specific numbers on it, Selling, G&A, Engineering, and Business Development actually rose by 27%, 19.5%, 38.6%, and 155% (!) respectively. Put another way, revenue in 2022 was 35.5% higher than it was in 2019, but net income had barely budged, up only 2.2%. It seems that there's not a very tight relationship between sales and profits. I feel a sudden need to remind investors that they are rewarded with whatever's left over after employees, suppliers, and landlords are paid. Additionally, we can't forget that the government needs to wet their beak. I mean, they need a taste, and in this case that taste was $6.3 million in 2022.
Of course the debt level has risen over the past year. I wrote about this previously, so I won't go on about it too much other than to point out that when I last reviewed the name, the weighted average interest expense was 3.05%. Per page 59 of the latest 10-K, as of the end of 2022 that figure had jumped to 4.69%. This goes some way to explain the 137% uptick in interest expenses over the year. As you may be aware, interest rates have risen, and that's not great for highly indebted firms such as this one. At the same time, I'll admit that the cash position has also improved, up $8.2 million over the year to $30.6 million as of December 31, 2022. In my view, debt correlates with risk, and so I'm of the view that for me to consider buying this stock, the valuation would have to account for this risk. In other words, the stock's going to have to be fairly cheap to get me excited at current levels.

The Stock
If you read my stuff regularly you know what time it is. It's the time where I turn into a bit of a financial "hall monitor", where I remind everyone that a company is distinct from its stock. The company buys inputs and sells them hopefully eventually at a profit. In the final analysis, that's all any company is. The stock, on the other hand, is a piece of paper that gets traded around in a public market and is influenced by a great many factors, many of which are only peripherally related to the underlying business. For instance, the stock price is certainly impacted by the company's recent financial performance. It's also impacted by the crowd's ever-changing views about the company's future financial performance. It's also potentially impacted by the changing moods of an influential analyst. Finally, the stock is influenced by the crowd's ever-changing perspectives on the relative merits of "stocks" as an asset class. To use this stock as an example, the market lost 11.5% of its value during the time the stock lost 25% of its value. It's impossible to prove this definitively, but I think it's reasonable to suggest that part of this 25% loss is a function of softness in the overall market. For all of these reasons, the stock is a much more volatile thing than the underlying business. While this is tiresome, it is potentially profitable. If we can spot the discrepancies between the crowd's take on a given business, and the assumptions embedded in the price, we can earn a profit.
Finally, I've found that cheaper stocks offer a higher risk-adjusted return, so I like to buy shares when I consider them to be cheap and eschew them when they get expensive. If you're one of my regular readers/victims you know that I measure the cheapness (or not) of a stock in a few ways, ranging from the simple to the more complex. On the simple side, I look at the ratio of price to some measure of economic value like sales, earnings, free cash flow, and the like. Ideally, I want to see a stock trading at a discount to both its own history and the overall market. In my previous missive, I avoided the name because the PE was at an eye watering 31.8 times. The shares are now about 7.5% more expensive than they were previously per the following: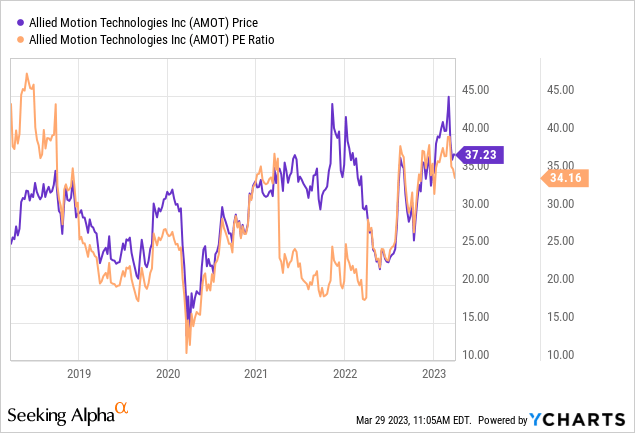 Although I don't think history necessarily repeats, it has a tendency to rhyme over time. The times in the past when shares reached current valuations, they went on to underperform. Given all of this, shares are less attractive to me now than they were previously.
But wait, there's more. In my view, everything in the world of investing is relative, and in a world where investors can receive over 4.5% risk free over the next 12 months, a dividend yield of 0.27% is a relatively bad return in my view.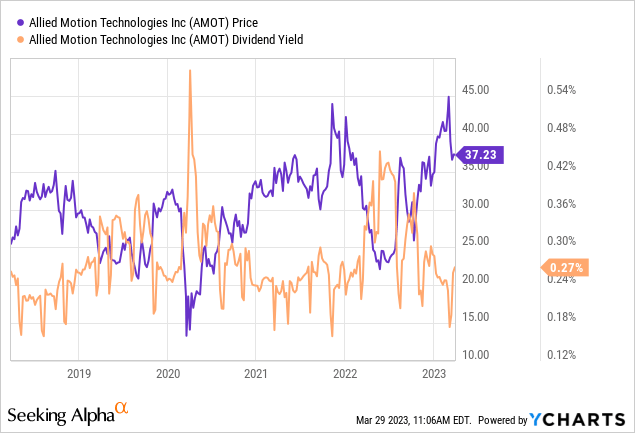 If you're one of my regulars, you know that in addition to looking at simple ratios, I want to try to understand what the market is currently "assuming" about the future of a given company. And if you read me regularly, you know that I rely on the work of Professor Stephen Penman and his book "Accounting for Value" for this. In this tome, Penman walks investors through how they can apply the magic of high school algebra to a standard finance formula in order to work out what the market is "thinking" about a given company's future growth. This involves isolating the "g" (growth) variable in a fairly standard finance formula. Some people have complained that Penman is a bit dense for them. Another great introduction to this idea of using the stock price itself as a rich source of information to work out expectations is "Expectations Investing" by Mauboussin and Rappaport. The duo has recently written an update, and it is excellent in my estimation.
Anyway, applying this approach to Allied Motion at the moment suggests the market is assuming that this company will grow at about 8.5%, which I consider to be very optimistic. Given all of the above, I'm going to repeat what I wrote previously. This is a risky investment at current prices, and I would recommend against buying it.
This article was written by
I'm a quant investment newsletter writer who marries fundamental analysis with the latest research in momentum. Over the past few years, I've developed a piece of software that helps me track the level of optimism and pessimism embedded in stock price. I seek to challenge the assumptions embedded in price by profitably exploiting the disconnect between what the market thinks and what is a likely outcome. I invest in those companies that have a greater than average chance of giving us all a surprise in the next few months.
Analyst's Disclosure: I/we have no stock, option or similar derivative position in any of the companies mentioned, and no plans to initiate any such positions within the next 72 hours. I wrote this article myself, and it expresses my own opinions. I am not receiving compensation for it (other than from Seeking Alpha). I have no business relationship with any company whose stock is mentioned in this article.
Seeking Alpha's Disclosure: Past performance is no guarantee of future results. No recommendation or advice is being given as to whether any investment is suitable for a particular investor. Any views or opinions expressed above may not reflect those of Seeking Alpha as a whole. Seeking Alpha is not a licensed securities dealer, broker or US investment adviser or investment bank. Our analysts are third party authors that include both professional investors and individual investors who may not be licensed or certified by any institute or regulatory body.