Ford: Bases Are Loaded With 2 Outs
Summary
Ford Motor Company has a lot of things going for it these days.
Nevertheless, as many point out, there are some major concerns for the maker of the Model T presently.
In the following piece, I provide an update on the latest Ford developments and how I see things playing out for Ford stock.
We're currently running a sale for our private investing group, The Winter Warrior Investor, where members get access to portfolios, market alerts, real-time chat, and more. Learn More »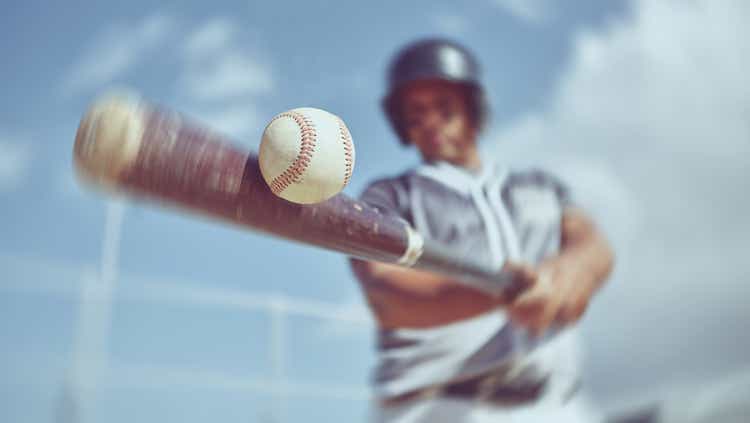 As many of you know, I am a self-made man. My father taught me the value of a dollar at a very early age. Because of this, I saved enough money to buy my first car at 16 on my own. After, I joined the U.S. Army's 10th Mountain Division to earn the money to pay for my college.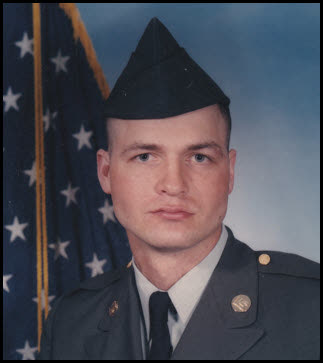 I graduated from The University of Texas at San Antonio with Honors in Accounting. The reason why I am telling you this is, as many of you may remember, Ford Motor Company (NYSE:F) was the only one of the "Big Three" automakers back in 2009 that refused a government bailout. Instead they took out a $23 billion loan to escape bankruptcy. According to a Forbes article rehashing the events:
Ford Motor's up-by-the-bootstraps story of survival during the Great Recession has been well-documented: a fortuitous $23 billion loan provided an escape from bankruptcy so the company could focus on strengthening its core brand and invest in small cars, fuel-efficient engines and lightweight, aluminum-bodied trucks."
I have great respect for Ford making this decision at the time. This is due to the fact it was emblematic of my own nature, to pay my own way in life. I appreciated the fact that rather than burdening tax payers by accepting a bailout, they forged ahead on their own.
On top of this, I had the opportunity to follow the late great Red McCombs, a major Ford Dealership owner and professional sports mogul, around for a week my senior year in college. Big Red was a giant of a man with a booming voice. If Red walked into a room, you knew it.
I was selected to be part of the first Leadership Challenge Program, which was a two semester course. 15 students from UTSA's College of Business were selected by the University's newly minted Center For Professional Excellence to take the inaugural course on executive leadership. Red made a $20 million donation to UTSA to fund the endeavor. I learned a lot from him over the years as well. He always accepted my calls when I came to him for advice. I was also on the Ford audit team while working for Ernst & Young. So, you can see why I have such an affinity for the name. Nonetheless, one abiding principle my father drilled into my head was, "Never fall in love with a stock or piece of real estate." Always keep an objective and open mind when analyzing a company's prospects.
Since I have been using baseball analogies to lay out my thesis in my previous Ford articles, I decided to continue the tradition. At this point in time, I see Ford as having the bases loaded with two outs and CEO Jim Farley up to bat. In the following piece, I detail what I see as the three main positives and two major negatives for the company presently. Let's get started!
1st Base - New Reporting Structure
On March 23rd, Ford had a "teach-in" for analysts regarding their new reporting structure. The company will now report electric vehicle ("EV") and internal combustion engine ("ICE") financials as separate segments. The new reporting structure is designed to provide a greater deal of transparency to analysts. The reaction from analysts was mostly positive. JPMorgan (JPM), Deutsche Bank (DB), and Bank of America (BAC) analysts were positive, while Morgan Stanley (MS) analyst Adam Jonas reiterated his bearish stance. According to Seeking Alpha news:
JPMorgan analyst Ryan Brinkman said an obvious corollary implication separate from the losses in the electric vehicle business is that the Detroit automaker's core internal combustion and commercial vehicle operations were on a correspondingly more solid financial footing in recent years than was appreciated.

Deutsche Bank analyst Emmanuel Rosner argued that Ford's 2023 segmentation outlook looks closer to the firm's base assumptions for 2022. "While the EV loss is less than expected and management indicated it is on track to reach breakeven on contribution margin for its first gen EV this year, Ford did not disclose its current or past unit economics, nor how much of the engineering spend is for EV now and in the future," he noted.

Bank of America analyst John Murphy said the outlook from Ford looked optimistic given the extreme volatility in many key factors including volume, price, and cost. "Encouragingly, Ford noted that as it grows Ford Model e, it will likely have fewer total offerings as it focuses on competing where it has a differentiated product," advised Murphy. The segment recasting clearly showed that Ford Blue and Ford Pro are solidly profitable, and there is room for incremental revenue and further cost rationalization that should drive improved margins. Murphy thinks the cash generated from the businesses will help fund growth in Ford Model e and Ford Next (Future), which was formerly its mobility/autonomous driving business. Ford is said to have a ways to go, but solid progress is expected with the plan in spite of the short-term hiccups.

Morgan Stanley analyst Adam Jonas said the Ford guidance of a run rate of 600K EV units by the end of the year looks very aggressive to us. Jonas and team also ran the numbers on the Blue Oval. "We believe inside Ford is an ICE and aftermarket franchise that generates around $3 of EPS. Offsetting this is the EV and software efforts that we estimate may represent a drag of negative $2 of EPS, limiting Ford in the neighborhood to just $1 of earnings power as a combined company," updated MS."
The bottom line for me is, the more accurate and transparent the reporting structure, the better. This will help Ford management better zero in on the weak spots. As Farley said in the last earnings call, "We left $2 billion on the table." Let's hope the new reporting structure will keep that from happening again. The second positive I see is the progress Ford is making regarding their cost reduction and supply chain simplification efforts.
2nd Base - Cost Reduction And Supply Chain Actions
Ford recently announced a deal with PT Vale Indonesia Tbk (OTCPK:PTNDF) and China's Zhejiang Huayou Cobalt Co. to invest a total of $4.5 billion in nickel production in Indonesia. According to Seeking Alpha News:
According to the terms announced on Thursday, each company has agreed to make an equity investment in the Pomalaa Block High-Pressure Acid Leaching (HPAL) Project. The project will process ore provided by PT Vale Indonesia (OTCPK:PTNDY) and aims to produce up to 120 kilotons per year of contained nickel for EV battery production.

This framework gives Ford direct control to source the nickel we need - in one of the industry's lowest-cost ways - and allows us to ensure the nickel is mined in line with our company's sustainability targets, setting the right ESG standards as we scale," Lisa Drake, vice president for Ford Model e EV industrialization, commented. "Working this way puts Ford in a position to help make EVs more accessible for millions and to do it in a way that helps better protect people and the planet."

Full construction of the plant is due to start this year with commercial operations due to commence in 2026. The total investment between the three companies is slated to reach rupiah 67.5 trillion ($4.49B) and is expected to generate 12,000 construction jobs in Indonesia."
This new deal, along with Ford's previous announcement of their plans for a new battery plant to be built here in the states, bodes very well for their cost reduction and supply chain simplification efforts. As far as I can see, the company is making all the right moves in regards to shoring up these issues. The third, and most important, positive for the company is the fact ICE segment sales and free cash flow continue to be robust, adequately covering the 4.56% dividend payout.
3rd Base - Strong Sales And Free Cash Flow In Support Of The Dividend
Despite the substantial capital expenditures Ford is making in regards to their EV efforts, the automaker's ICE business is still booming. Free cash flow ("FDCF") is extremely robust and the balance sheet remains highly liquid. CFO John Lawler stated on the recent earning conference call:
Our iconic vehicles remain market leaders, and we continue to make strategic and capital allocation decisions to drive growth, strengthen our competitive position and produce returns above our cost of capital.

So turning to the year. We generated a record $9.1 billion in free cash flow, well above our cash conversion target of 50% to 60%. And importantly, most of the free cash flow came from the Automotive business, and this reflects more disciplined capital allocation, including the restructuring of our operations outside of North America, which until recently was a significant source of cash burn.

Our balance sheet remains strong, and we ended the year with $32 billion of cash and $48 million of liquidity. This, coupled with the improvement in free cash flow, provides us with ample flexibility to both fund our growth and return capital to our shareholders. In fact, today, we declared our first quarter regular dividend of $0.15 per share as well as a supplemental dividend of $0.65 per share, reflecting our strong free cash flow and the monetization of our Rivian stake, which is now nearly complete."
The latest results show that the dividend is, in fact, safe contrary to what some have suggested. The current payout ratio stands at 26.74%. What's more, the fact the company just paid out a supplemental dividend of $0.65 bolsters my conviction even further. In fact, that's what got me back in the stock. See Seeking Alpha dividend summary statistics below.
Seeking Alpha Dividend Summary
Now, let's turn our attention to the recent negatives for the company. The first one is the fact the Ford E segment is a long ways off from profitability.
Out 1 - Ford E EV Business Units Are Expected To Lose $3 Billion
When the company performed the "teach-in" on March 23rd, it became exceedingly apparent the EV segment is highly unprofitable presently, and will be for some time to come. According to Seeking Alpha news:
Ford Motor Company disclosed on Thursday that its electric vehicle business has lost $3B before taxes during the past two years and expects to lose a similar amount in 2023 with investments in new technology still pouring in. By comparison, the Ford Blue unit that sells internal combustion and gas-electric hybrid vehicles made just over $10B before taxes during the last two years. The Ford Pro commercial vehicle unit made $5.9B during the same two years.

Looking ahead, Ford expects the electric vehicle unit called Ford Model e to be profitable before taxes by late 2026 with an 8% pretax profit margin. However, Chief Financial Officer John Lawler said Model e should be viewed as a startup company within Ford for the near term.

As everyone knows, EV startups lose money while they invest in capability, develop knowledge, build (sales) volume and gain (market) share," noted Lawler. Ford expects to be building electric vehicles at a rate of 600,000 per year, reaching a rate of 2 million per year by the end of 2026."
So, it looks like the Ford Model E segment is not expected to be profitable until 2026. That is a long time to wait. Furthermore, a lot can happen in three years. My thirty years in business as an auditor and consultant for 100s of Fortune 500 companies had taught me that projects of this magnitude more often than not do not come in on time and usually are over budget. Hidden costs and delays are inevitable for programs of this scale. I am not sure how many more breaks analysts or shareholders are going to give Ford management at this point.
The second major issue I see is the fact the company continues to have a significant quality control issues. Another major recall was just recently announced.
Out 2 - Quality Control Issues / Recalls
Ford has been plagued by recalls throughout its history. The sad part is it seems to have increased as of late. The company just recently reported another major recall. According to Seeking Alpha News:
Ford is recalling more than 1.5M vehicles in the U.S. in two actions to resolve leaky brake hoses and windshield wiper arms that can break.

The first recalls covers around 1.3M 2013 through 2018 Ford Fusion and Lincoln MKX midsize cars to fix the brake hoses and the second recall covers more than 222,000 F-150 pickups from 2021 for the windshield wiper arms that can break.

The front brake lines are susceptible to rupturing and leaking braking fluid, the company claims in documents submitted by safety officials on Friday. As a result, stopping distances would lengthen and brake pedal travel would increase.

The automaker will begin sending notification letters to owners on March 27 for wiper arms and on April 17 for brakes hoses issues.

A dealer will swap out the hoses and the arms if needed."
These recalls have to stop. This is a sign the company is a mess internally. Hopefully, the newly streamlined segments will allow management to zero in on the weak points and clean up the issues causing the constant recalls. They not only cost substantial amounts of money, but may eventually cost the company its reputation and eventually sales. This is a huge issue for Ford, in my book. There is no defense of this point. In the comments section of my articles, this is one of the mainstay points for the bears. I can't blame them. Now let's wrap this piece up.
The Wrap-Up
I am staying long Ford Motor Company stock. I only have a 2% position at this point. The company has a lot going for it presently, yet has some serious issues that need to be addressed. Ford seems to be making all the right moves regarding lowering costs and streamlining the supply chain for the Ford Model E segment. Yet, the constant recalls and the fact the EV segment profitability is so far off are huge drawbacks. The next earnings conference call will be very telling, I suspect. The final note I'd like to add is the fact that Ford stock has actually held up quite well.
Ford Current Chart
Ford Motor Company stock is still in an uptrend since hitting a low in late 2022. The recent news regarding the deal with PT Vale Indonesia to produce nickel for EV battery production seems to be the catalyst for the recent price spike. The stock is trading just above the 50 day SMA. The next major resistance level is just overhead at the 200 day SMA. If the stock is able to breach this level, we may be off to the races. It's all going to come down to what management states on the next earnings release. Fingers crossed until then. Those are my thought on the matter. I look forward to reading yours.
Editor's Note: This article discusses one or more securities that do not trade on a major U.S. exchange. Please be aware of the risks associated with these stocks.
Join the #1 fastest-growing new Income Investing Group! Our SWAN and High Yield Income Portfolios are substantially outperforming the market!
We have opened up an additional 50 Charter memberships at the legacy rate! Memberships are going fast with 30 new members already signed up! We have 17 FIVE-STAR reviews in the first few months!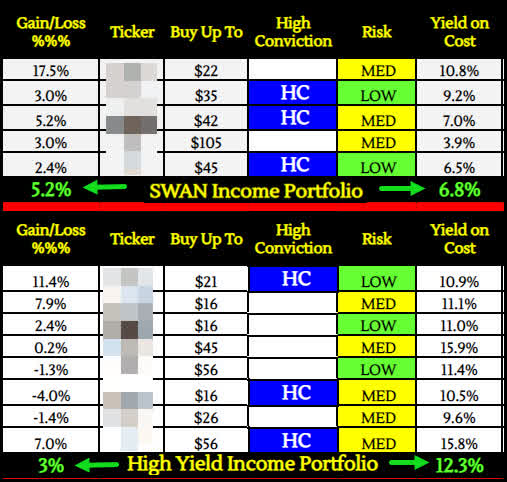 ~ Quality High Yield Income - Current Yield - 12.6%
~ SWAN Quality Income - Current Yield - 7.9%
~ High Quality Growth
~ Ultra-High Growth
Join now for top-income buys, timely macro insights, and a lively chat room! A portion of the proceeds is donated to the DAV (Disabled American Veterans).
This article was written by
The #1 Service for Income Coupled With Growth Targeting 20% Total Return
I have been a Seeking Alpha Contributor for over a decade. I became a
CNBC Contributor
 in 2015 for having the #1 track record according to stock pick returns. I was also featured in
BARRON'S 
for being the Top Performing Financial Expert according to TipRanks from 2010-15. In 2020, I was named "
Blogger of the Decade
" on Yahoo Finance for having the best stock picking track record from 2010 to 2020. In addition, I am a currently a licensed REALTOR® in the state of Texas, a former FINRA registered OIl & Gas securities representative, banking industry executive with Citibank, and auditor with EY, a major accounting firm. I received my BBA in Accounting (With Honors) from the University of Texas - San Antonio. 
I am a self-made man and started out my career in the US Army's 10th Mountain Division as a Mountain Infantryman. I am a member of the DAV and a Disabled Veteran. I  have managed my own portfolio for the past 30 years. This includes successfully navigating the 2000 and 2008 bubbles, so I completely understand the full cycle the market can take. People who know me in investing circles call me the "Bubble Surfer" for my ability to preserve capital during times of duress. My professional background has provided me with an intimate knowledge of corporate financial statements and how companies actually make money. This expertise and wisdom is the value I wish to share with you. Here is a profile of me featured in the
Globe and Mai
l detailing my career.
DISCLAIMER: David Alton Clark is not a Registered Investment Advisor or Financial Planner. The Information in his articles and his comments on SeekingAlpha.com or elsewhere to be used as a starting point for your own due diligence. Do your own research and always consult a registered investment Advisor.
Analyst's Disclosure: I/we have a beneficial long position in the shares of F either through stock ownership, options, or other derivatives. I wrote this article myself, and it expresses my own opinions. I am not receiving compensation for it (other than from Seeking Alpha). I have no business relationship with any company whose stock is mentioned in this article.

This article is for informational purposes only. Please use this as a starting point for your own due diligence.
Seeking Alpha's Disclosure: Past performance is no guarantee of future results. No recommendation or advice is being given as to whether any investment is suitable for a particular investor. Any views or opinions expressed above may not reflect those of Seeking Alpha as a whole. Seeking Alpha is not a licensed securities dealer, broker or US investment adviser or investment bank. Our analysts are third party authors that include both professional investors and individual investors who may not be licensed or certified by any institute or regulatory body.