Enphase Energy: International Business Will Be The Key To Success
Summary
Europe is the key to future Enphase Energy, Inc. growth. But the conditions are optimal.
The strong Enphase Energy balance sheet is acting as a protective shield in spite of the expensive valuation.
However, weak results or guidance could lead to a temporary fall in share prices. But in the long term, Enphase Energy, Inc. should do well.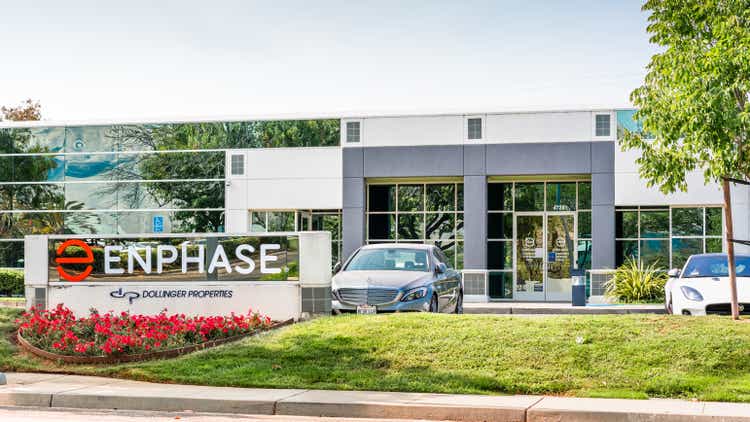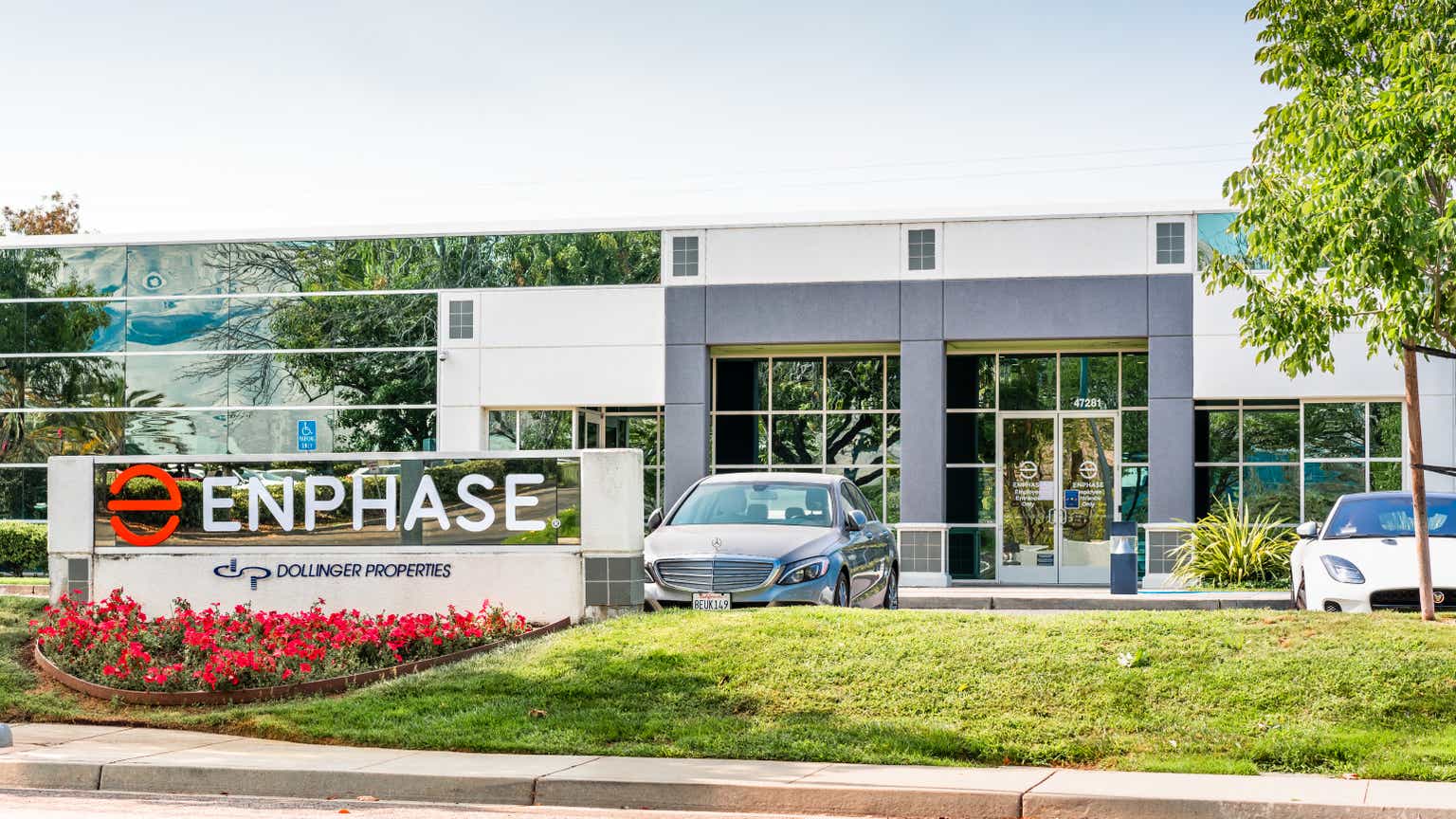 Thesis
In the last few weeks, there have been a number of articles on Enphase Energy, Inc. (NASDAQ:ENPH), and they have done a great job of talking about the financials and the competitive advantages of the company. But one very important point that has been missing is the current state of the solar industry in Europe. And since most of the readers of Seeking Alpha are from the U.S., it is hard for them to know how the European market has developed and what is happening here.
So my thesis is that the future revenue mix will probably be 50% European, and the high growth rates there will continue to be much higher than in the U.S. And that will lead to good overall growth rates and improving profits for the whole company.
Analysis
I think it is clear that Enphase Energy, Inc. is a well-run company that has really benefited from the solar boom of the last few years. They have executed well and improved their metrics.
Revenues, margins and free cash flow ("FCF") have all improved dramatically over the last three years. Growth in the U.S. is likely to slow, but the international market has a good chance of growing by more than 100% again this year. Margins could also improve in the long term, as the microinverter is likely to have a positive impact on the margins.
As you can see from the EV/EBIT ratio, Enphase has never been a cheap company over the past 5 years, but there have been times when it has been even more expensive. The share price has really priced in high growth rates, and a significant slowdown in the revenue growth rate would lead to a significant decline in the share price.
The company's last earnings call, in which it forecast that the U.S. growth rate would not be as good as many had expected, put some pressure on the company's shares. Part of this is explained by the seasonality of the U.S. business, as Q4 typically is stronger than Q1, but I think the biggest point is that people missed the international growth rate guidance.
Currently, 71% of sales are in the U.S. and the remaining 29% are international. But if international sales continue to grow at the current rate, it will be 50% or more in a few years' time. And most of the growth is coming from the EU, and there are other countries outside the EU and the U.S. where they could grow very strongly.
Europe
The Flex Romania facility, which will serve the European market faster and better, will be an extremely important improvement for this market. Despite the obvious, such as the closure of nuclear power plants in Germany and the pressure on energy prices across Europe in 2022, there is one very important thing that will help the solar industry.
Many of the insurance, mortgage and other sales people who work on a commission basis are starting to sell solar panels, as this is currently one of the highest paid commission in Europe. And the money is a big incentive for almost everyone, plus tradesmen are paid much more for installing solar panels than for other work.
Fears of rising energy prices and inflation make it easy for salespeople to persuade potential customers. And there are government support schemes to help people pay for it.
In Germany, most of the roofers are just doing solar panels at the moment and because there is not a big barrier to entry, you have a few new companies every week because the installation is not that difficult and people say you can learn it in a day.
And that should lead to a lot of potential revenue for companies like Enphase in the EU. But it has to be said that Huawei Tech is a very popular company in this segment in the EU because they are easy to install and companies can get them at a good price. But Enphase is also very popular.
Competitive advantage
Enphase currently has a small competitive advantage due to the cost of building and developing its products, but this is likely to diminish in the future as competitors are expected to catch up. I think a bigger advantage is that they have a strong network of installers and they really help them to make the process as easy as possible.
Through good M&A activity, they have bought companies that have really helped them to have a good and easy installation process. Things like leads, financing and permits are some of the things that a lot of installers don't like to do, so they are happy that Enphase makes it easy for them.
And in the earnings calls, they talk about making it as easy as possible for the people who work with them. However, as money is a big incentive, improving the commission for tradespeople could drive them to work with the competition, or it could affect margins in the future. At the moment, despite their technological advantages like the IQ8, I do not see that much pricing power.
Risks
The normal business risks that more competition could lead to lower margins and that the competition could come up with a better solution are always present. But there is always the risk of peaks and troughs in the energy industry. If governments start to subsidize other parts of the market, that could have a big impact, and also if salespeople's commissions fall and they move on to the next industry, as happened with mortgage brokers when interest rates started to rise and fewer people were ready to buy a house.
And NEM 3.0 could also have a big impact in the U.S., but CEO Badri Kothandaraman said in the Q4 earnings call that he was quite positive because it will make batteries financially attractive. However, NEM will be a complex issue and many people will have different views on how it will affect them.
Conclusion
On a positive note, Enphase has a really strong balance sheet with $1.6 billion in cash and only $1.2 billion in total debt. Debt has also only increased by 24% year-on-year, while cash has increased by 59% year-on-year. In addition to this, they have high margins and are relatively light on capital expenditure as they do not have any large factories.
I think there will be a few more years of hypergrowth in the EU because the political environment and the financial incentives are in the right place for them. I know a lot of people who started working for solar companies in 2023 because they got really attractive offers.
But what if European growth slows down? Will they have enough business in the rest of the world? This will be an important consideration for the long-term future. But for the next three to five years, the growth should be there for sure.
As the growth is priced in, any investor should be aware that slightly poor results or weak guidance could lead to large falls in the Enphase Energy, Inc. share price, as the high EV / EBIT makes it a rather speculative investment. But good execution in the past and a strong balance sheet should provide some protection for Enphase Energy, Inc. shareholders.
This article was written by
My primary area of concentration will be on identifying companies of exceptional caliber, with a proven ability to reinvest capital for impressive returns. Targeting those with a market capitalization of less than $10 billion, affords ample opportunities for growth. The ideal scenario is for these companies to demonstrate a long-term capability of capital compounding, with a high enough compound annual growth rate to potentially deliver tenfold returns or even greater.My approach is to maintain a long-term perspective on these companies, as I believe this will generate higher returns compared to the market index, in a rapidly evolving investment landscape where short-term holdings are becoming increasingly prevalent.I primarily adopt a conservative investment strategy, but occasionally I may pursue opportunities with a favorable risk-reward ratio where the potential upside is substantial and downside is limited. These ventures are carefully considered and allocated a proportional amount within my portfolio to maintain overall stability.I try to analyze as many companies as possible to find the ones worth investing in. All ideas and articles are provided for informational and educational purposes. Nothing contained herein is investment advice or should be construed as investment advice. All decisions that you make after reading our articles and reports are 100% your responsibility.
Analyst's Disclosure: I/we have no stock, option or similar derivative position in any of the companies mentioned, and no plans to initiate any such positions within the next 72 hours. I wrote this article myself, and it expresses my own opinions. I am not receiving compensation for it (other than from Seeking Alpha). I have no business relationship with any company whose stock is mentioned in this article.
Seeking Alpha's Disclosure: Past performance is no guarantee of future results. No recommendation or advice is being given as to whether any investment is suitable for a particular investor. Any views or opinions expressed above may not reflect those of Seeking Alpha as a whole. Seeking Alpha is not a licensed securities dealer, broker or US investment adviser or investment bank. Our analysts are third party authors that include both professional investors and individual investors who may not be licensed or certified by any institute or regulatory body.