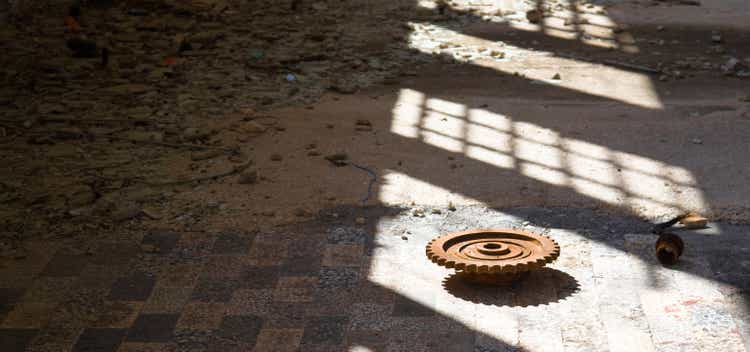 Introduction
In our last coverage, we found that Iris Energy's (NASDAQ:IREN) investment value proposition lies in its massive expansion guidance. Around that time, IREN guided a 15 EH/s capacity by the end of 2023 when it had only 1.16 EH/s. This is very similar to CLSK's guidance. However, this guidance wasn't appealing to us as the chance of meeting expectations was slim, and we expected IREN to miss expectations:
We find this proposition to be not as appealing because there is a big IF. IREN can only provide better upside ONLY IF it can follow through on its target mining capacity... it is more likely that IREN will not achieve this target.
Our concerns were proven valid as IREN has failed to meet previous guidance after suffering a series of setbacks. So in this article, we're going to take a look at IREN's current performance, and future expectations, and tie them all together to propose a conservative price target.
IREN's Redemption
The major setback faced by IREN is the default on its $108mil loan. Due to this event, IREN suffered blows in different aspects of its operations. IREN had to shut down 2 facilities worth 3.6 EH/s in capacity. By referring to Table 1, we can see the impact on IREN's mining capacity. IREN was growing steadily from 0.348 EH/s in 2021Q3 to 3.7 EH/s in 2022Q3 (1-year period). But a quarter later, IREN's capacity decreased to 1 EH/s as a result of the shutdowns.
Table 1. IREN's Historical Capacity Over Time
| | |
| --- | --- |
| QR | Capacity (EH/s) |
| 2023Q2 | 5.6 |
| 2023Q1 | 1.9 |
| 2022Q4 | 1 |
| 2022Q3 | 3.7 |
| 2022Q2 | 1.16 |
| 2022Q1 | 1.1 |
| 2021Q4 | 0.685 |
| 2021Q3 | 0.348 |
Source: Author, IREN
Fortunately, IREN managed to monetize its prepayment and restructured a deal that cleared off its debt and secure an agreement to obtain 5.4 EH/s capacity. Then for the following 3 quarters, IREN worked hard to ramp up expansion to obtain 5.6 EH/s energized + 1 EH/s funded in May 2023. To regain investor confidence, IREN was vocal in its expansion and recovery throughout the recovery. In addition to the monthly updates, IREN issued interim updates in 1 in February, 1 in March, and 3 in April. Moreover, IREN's board of directors also bought back more than $2.5mil worth of shares during this period.
Despite IREN's recovery, the default has a long-term impact on IREN's growth trajectory. The decline of IREN's production yield is sticky and will not be solved just because IREN's capacity has recovered. Due to the default, IREN's growth trajectory was set back about 2 quarters. During this period, IREN's competitors have been expanding rapidly (Table 2). As a result, IREN's share in the Bitcoin (BTC-USD) network has declined. Before shutting down IREN's 2 facilities, IREN produced 448 Bitcoins in October 2022 with 3.9 EH/s capacity. But in April 2023, IREN only produced 319 Bitcoins with the same 3.9 EH/s capacity. Unless IREN's expansion rate can outpace competitors, IREN's decline in production yield will be sticky. We explained this rationale when we covered HIVE Blockchain (HIVE).
Table: Capacity Growth Comparison
| | | | | |
| --- | --- | --- | --- | --- |
| QR | MARA (EH/s) | CLSK (EH/s) | RIOT (EH/s) | IREN (EH/s) |
| 2023Q2 | 15.2 (20.1 installed) (~400% growth) | 6.7 (8.7 installed) (>200% growth) | 10.6 (~200% growth) | 5.6 (~50% growth) |
| 2023Q1 | 11.5 (15.4 installed) | 6.7 | 10.5 | 1.9 |
| 2022Q4 | 7.0 (9.1 installed) | 6.2 (8.7 installed) | 9.7 | 1 |
| 2022Q3 | 5.7 EH/s | 4.16 | 5.6 (installed 7.8) | 3.7 |
Source: Author
Nevertheless, on 20th June, IREN announced its plans to close the gap by achieving 9.1 EH/s by early 2024 and 13.6 EH/s in the future. Casting its track record aside, we think that this guidance has substance.
IREN's total mining cost per Bitcoin (committing occasion spikes) averages around the $40,000 range (Table 3). If depreciation, stock-based payments, and interest expense (no debt) are excluded, the mining cost per Bitcoin averages around $17,000. Hence, IREN is operating cash flow positive since IREN is selling the Bitcoins mined above cash expenses per Bitcoin.
Table 3. IREN's Historical Total Mining Cost
| | | | |
| --- | --- | --- | --- |
| QR | Total Mining Cost ($mil) | Bitcoins Mined | Total Mining Cost Per Bitcoin |
| 2022Q4 | 42 | 722 | 58,171 |
| 2022Q3 | 27.2 | 780 | 34,871 |
| 2022Q2 | 22.479 | 436 | 51,557 |
| 2022Q1 | 14.05 | 357 | 39,355 |
| 2021Q4 | 14.5 | 364 | 39,835 |
| 2021Q3 | 7.578 | 241 | 31,443 |
Source: Author
Being operating cash flow positive and without debt, IREN can technically use most of its operating cash flow and cash on hand ($64mil as of June 2023) for expansion. According to our estimation, $23mil is required to expand 1 EH/s. Using May production levels, IREN's mining operations can generate around $7mil cash flow monthly at $30,000 per Bitcoin (= 508 Bitcoins x [$30,000 - $17,000 cash expense]).
So $66mil is sufficient to fund about 3 EH/s while IREN can fund 1 EH/s every quarter (at $30,000 per Bitcoin). Therefore, IREN does have sufficient cash to expand from the current 5.6 EH/s to 9.1 EH/s by early 2024 and 1 EH/s per quarter (at $30,000 per Bitcoin) thereafter to achieve 13.6 EH/s.
Therefore, IREN is not a lost cause, despite its previous default on loan.
Valuation
Our problem with IREN's current operating model is the lack of one of the major drivers of shareholder value (equity). Bitcoin mining companies that have large Bitcoin reserves such as Hut 8 Mining (HUT) and Marathon Digital Holdings (MARA) enjoy higher shareholder equity and higher profit margins when the Bitcoin price rise. Since IREN does not have Bitcoin holdings, IREN's intrinsic value does not enjoy the same upside as other Bitcoin mining companies.
Considering this, since IREN plans to expand to 13.6 EH/s, it is reasonable to assume that most of its cash will be allocated for growth (Property, Plant, and Equipment, PP&E). The problem with this operating model is that it does not sufficiently increase shareholder equity to justify the risk. The downside is highly correlated to Bitcoin's performance because Bitcoin miners go to 0 if Bitcoin goes to 0, yet the upside of IREN is not as correlated to Bitcoin's performance because IREN's equity does not benefit from Bitcoin's price appreciation due to lack of Bitcoin holdings-Moreover, a large amount of cash spent in PP&E which will eventually depreciate away.
In simple terms, what IREN shareholders are getting is simply a portion of the cash flow from mining Bitcoin, not the full upside Bitcoin can provide.
This can explain why IREN is trading below book value. IREN is currently priced at a $240mil market cap, but its adjusted net asset value (cash + PP&E + deposit - total liability) stands at $265mil (as of 2022Q4). We believe that using 2022Q4 is a conservative measure because we estimate IREN's 2023Q2 adjusted net asset value to be higher thanks to higher PP&E, positive operating cash flow, and no debt.
As Warren Buffett said:
It's far better to buy a wonderful company at a fair price than a fair company at a wonderful price.
Since IREN is trading below book value, we deem IREN as undervalued because shareholders can gain a profit from liquidating IREN today. Furthermore, our model suggests massive upside potential for IREN.
As for the upside, assuming IREN's short-term 9.1 EH/s expected capacity, IREN can justify a $600mil market cap and a $1.2bn market cap if Bitcoin trades above $69,000 and $100,000 respectively. This implies a 146% to 410% upside potential, rivaling our high conviction pick, CLSK, after its recent run-up.
But when we consider IREN's long-term expected capacity (13.6 EH/s), IREN can justify an $880mil and $1.83bn market cap if Bitcoin trades above $69,000 and $100,000 respectively. This translates to a 270% to 660% upside in the long term, much higher than CLSK.
Should IREN generate excess operating cash flow to cover expansion and expansion, IREN further boosts shareholder value by accumulating the Bitcoins mined. This is an upside not accounted for by our models.
In short, IREN is very attractive at this valuation. We congratulate those who bought IREN below our $2.90 suggested buy price from our previous coverage.
Verdict
We can summarize our thesis for IREN this way, investors would be buying a fair company at a wonderful price. Despite the setback from its loan default, IREN bounced back and showed commitment to redeem itself. Even though we think that investors are simply buying IREN's cash flows from mining Bitcoin, these cash flows can justify a rather massive market cap and provide sufficient upside potential to justify the risk. Therefore, we give IREN a buy rating.