Let's briefly review the week's market action on the basis of a few performance charts.
Global stock markets were generally higher, with the top performance coming from emerging markets – again spearheaded by China,Hong Kong,and Japan. American equities were mildly disappointing compared with global markets, with only the Nasdaq Composite Index registering a positive return.
GLOBAL STOCK MARKETS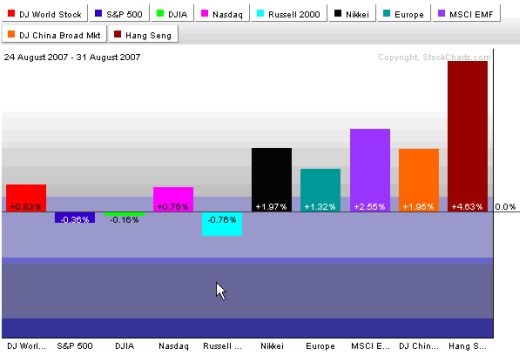 Source: StockCharts.com
Interest rates were lower across the yield curve during the week, whereas exchange rates were mostly flat.
FIXED-INTEREST AND CURRENCY MARKETS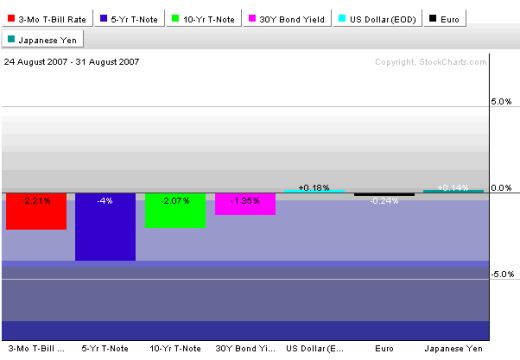 Source: StockCharts.com
There was action aplenty in the commodities markets, with solid increases all around, but with the energy complex stealing the limelight. The only bad apple was livestock which registered a loss for the week.
COMMODITIES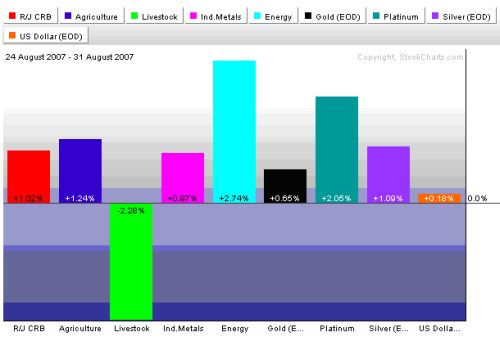 Source: StockCharts.com