Cerus: Profitability Needs To Come Faster As Cash Is Running Out
Summary
Cerus Corporation is struggling to achieve profitability and is running out of cash, likely leading to share dilution.
Recent earnings report showed potential for record revenues in 2023, but the company is still facing challenges in key markets.
The company's margin profile is hindered by high R&D expenses, and its valuation is not favorable compared to the sector.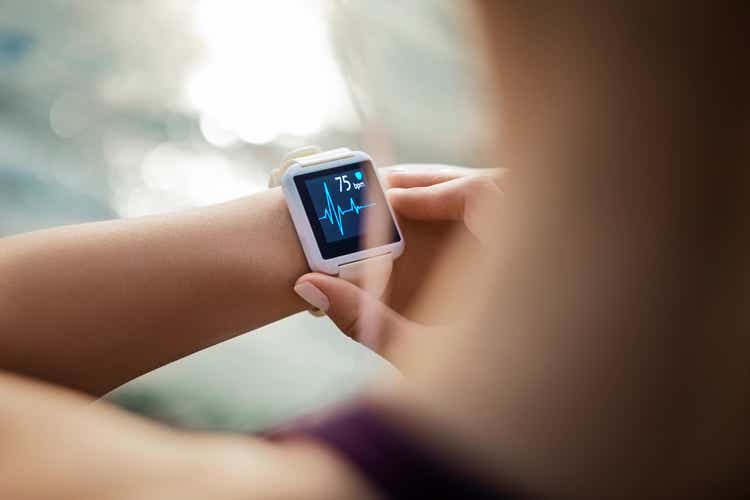 Investment Outline
Cerus Corporation (NASDAQ:CERS) has been in operation for quite a long time but doesn't seem to quite be able to break the barrier of profitability. The company is still posting negative EPS reports and right now seems to be running out of cash as well. With just over $30 million in cash, it seems that the prospect of consolidating operations won't be for a lot longer. Operating expenses are at $126 million and I would be willing to bet that CERS will need to dilute shares quite a lot to keep up their operations.
Without a positive bottom line, we are not investing based on fundamentals which is a cornerstone in successful investing. I find the risks to be too large here and the possibility of continued and significant share dilution is keeping me away from also holding shares. In my view, CERS is a sell right now.
Recent Developments
Only recently did we get the last earnings report from CERS, which showed revenues come in at $47.7 million. If this continues then CERS is set to make 2023 a record year in terms of revenues reaching possibly above $170 million. That still puts them at a p/s of over 2 which is quite high in my opinion.
Looking at the balance sheet of the report the cash, cash equivalents, and short-term investments sat at $84 million which we know is sufficient to cover all the operating expenses for one full fiscal year if expenses remain the same as 2022. This puts a constraint on any buy case for the company as share dilution is likely to persist. YoY outstanding shares grew by around 2%.
Diving deeper into the quarterly report it becomes clear that perhaps CERS is not seeing the growth it is being priced to have. The company reported a decrease in the product segment in key markets like North America, Europe, Middle East, and Africa. The growth in the "other" segment wasn't sufficient to lift the revenues to grow at a positive YoY rate. Instead, weakness and softer demand seem to be on display and that does worry me quite a lot here.
Some comments from the CEO of CERS William Greenman helped shed some light on the quarterly performance, "During the second quarter, we gained additional clarity to a potential CE Mark approval decision in the second half of 2024 and a top-line data readout from our U.S. Phase 3 ReCePI study expected in the first quarter of next year. Given ongoing enrollment in RedeS, our second U.S. Phase 3 study, we plan to begin a modular premarket approval (PMA) application submission to FDA in the second half of 2025, with a final PMA module submission planned for the second half of 2026".
It seems that CERS is making solid progress on its submissions and future potential revenue streams, but as highlighted, it seems we are still some time out for the first positive net income and that leaves a lot of uncertainties at the feet of investors. I would rather sit on the sidelines with this one and wait for more resilient results to appear.
Margins

Looking at the margin profile of CERS there are some glaring issues here right now. The company lacks a solid bottom line but seems to have managed to generate a gross margin of at least 55%. That is reassuring to see but digging deeper into why the gross profits are disappearing it seems that the R&D expenses continue making up a larger portion of it, over $70 million in the last 12 months. This means that CERS needs to drastically scale up its assets and production to help offset some of these expenses. As for what we saw from the CEO comment, there still seems to be some years out for this so I would not expect any significant margin changes in the coming quarters. Perhaps just a growing EPS as sales expand somewhat. But then again perhaps diluted also by the practices of the company, such as issuing more shares.
Valuation
Setting a valuation on CERS right now is rather difficult because we don't have a lot of metrics to base it on. The company lacks a profitable net margin which makes it trade at a negative p/e. In terms of p/s sales, however, it seems to sit firmly at 2.8 right now. That is a discount of nearly 30% to the sector. But I think this is doing it an injustice as the healthcare sector already trades at a quite high p/s of around 4 normally. There isn't sufficient growth here from CERS to warrant a multiple that high so the discount seems misleading instead. Looking at the p/b however, we see we are not getting a discount here either. The p/b is over 8.5 which is just unreasonable to pay in my opinion for any company. The lacking incentives for a good price point and the premium to the sector is underscoring why I think CERS is a sell right now.
Risks
Around 3.4% of CERS' outstanding shares are currently held in short positions, reflecting a certain level of market sentiment regarding the company's prospects. This notable short interest suggests that some investors are betting against the stock, possibly due to concerns or uncertainties surrounding CERS's future performance.
It's worth noting that insiders, those closely associated with the company's operations and management, have not exhibited actions that could be interpreted as signaling a potential bottom in CERS stock price. In March, there were instances where several insiders collectively sold their equity stakes, amounting to just under $500,000. This move might reflect their assessments of the stock's value at the time or other strategic considerations, but it's important to recognize that insider selling can sometimes indicate perceived challenges or uncertainties within the company.
To further gauge the sentiment surrounding insider actions, one can observe that the most recent insider purchase of CERS shares dates back to early 2020. This gap in insider buying suggests that those closely connected to the company have not been actively acquiring shares in the recent period, possibly due to prevailing market conditions or internal assessments of the company's outlook.
Investor Takeaway
CERS operates in the health care supplies industry where it focuses on developing and commercializing the INTERCEPT blood system which is aiming to enhance blood safety. The lacking profitability of the company and the poor cash position are making it difficult to see them as a buy. I think the risks are too large and will be issuing a sell rating for the company.
This article was written by
I am an investor who seeks to create a long-term value appreciating portfolio and share some of the opportunities or perhaps not opportunities I see in the market. I favour established companies with strong dividends rather then smaller growth companies.
Analyst's Disclosure: I/we have no stock, option or similar derivative position in any of the companies mentioned, and no plans to initiate any such positions within the next 72 hours. I wrote this article myself, and it expresses my own opinions. I am not receiving compensation for it (other than from Seeking Alpha). I have no business relationship with any company whose stock is mentioned in this article.
Seeking Alpha's Disclosure: Past performance is no guarantee of future results. No recommendation or advice is being given as to whether any investment is suitable for a particular investor. Any views or opinions expressed above may not reflect those of Seeking Alpha as a whole. Seeking Alpha is not a licensed securities dealer, broker or US investment adviser or investment bank. Our analysts are third party authors that include both professional investors and individual investors who may not be licensed or certified by any institute or regulatory body.