TE Connectivity: Valuation Headwinds With Dividend And Buyback Support
Summary
TE Connectivity offers plenty of objective strengths, with strong cash flows, dividends, and high returns on capital.
Q3 FY'23 results showed stable orders and a decline in sales, but the company generated tidy growth and has returned $1.2 billion to shareholders this YTD.
Starting valuations are a headwind in my view, but a repricing may offer a more attractive entry point.
Net-net, rate hold.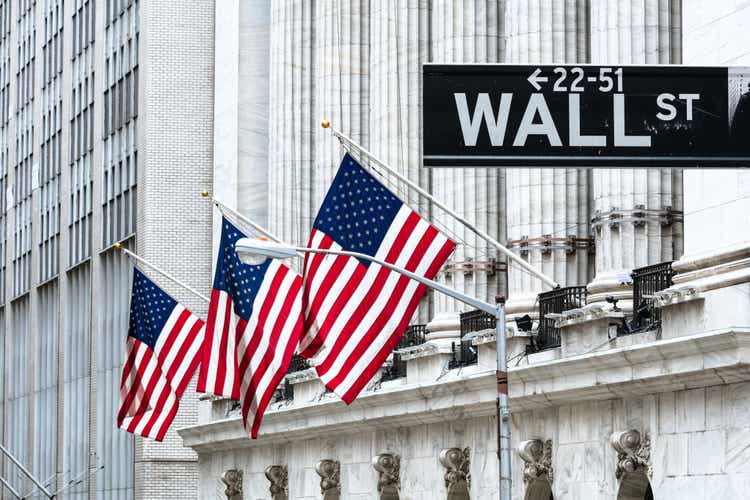 Investment briefing
TE Connectivity Ltd. (NYSE:TEL) is a company that offers multiple inflection points for potential investment. Cash flows, dividends + buybacks, economic earnings, high returns on capital, they are all there. By all means, TEL is an investment-grade company. The only mitigating fact in the investment debate is where it sells today. Market multiples are pricey in my view, and deeper analysis suggests the 'good news' may already be priced into TEL's market value as I write.
This report will unpack all the moving parts in the TEL investment debate and offer critical insights into what it needs to do to unlock risk capital going forward. Net-net, I rate TEL a hold, but I am keeping a close eye on the name for more attractive starting valuations.
Figure 1. TEL weekly price evolution, November 2021-date. Trading within tight range.
Critical factors underlining hold thesis
1. Q3 FY'23 insights
The company posted its Q3 numbers in late July. TEL maintained order stability during in Q3 with orders worth ~$4.1Bn. The stability was observed across transportation, industrial and communications segments, as seen below. Quarterly sales reflected this same amount, posting a 2% decline YoY as expected going into the period. The book-to-bill ratio on this came to 0.99, down from 1.02 last year, indicating the slowdown in order demand. As a reminder, a ratio >1 is preferred, as it signals that more orders were received than 'shipped', i.e., demand outstripped orders shipped. You'll note below this downtrend has been constant the last 2 quarters as well.
TEL Sequential orders and book-to-bill numbers, Q3 FY'22-'23.
It pulled this to adj. operating income of $692mm on a margin of 17.3%. This is down ~10% YoY. The company has incurred $208mm in restructuring charges YTD and expects another $250mm by yearend. This was relevant down the P&L, as adj. EPS was down ~$0.10/share to $1.77.
As a positive, TEL generated tidy growth of 35% in operating cash flows which tallied $779mm for the quarter. It converted FCFF of ~$615mm on this which is a reasonable number. But the growth in FCF was a function of moving inventories off the balance sheet and not necessarily a reflection of higher sales/operating income, as mentioned already (both were down 2%/10% respectively). Still, OCF backing revenue is at a reasonably healthy 18%, having lifted off 2022 lows [Figure 2]. This is a positive point in the investment debate and bodes well for the future.
Critical to the investment debate is the cash TEL is returning to shareholders. The company has returned ~$1.2Bn to shareholders this YTD via buybacks and dividends. Figure 4 consolidates these buybacks + dividends on a per-share basis, then depicts the 'total capital return' provided on a rolling TTM basis. As it shows, the aggregate return has shifted from $3.42/share in 2020 to $5.47 last period. There have been a number of periods >$6.50 leading up to this as well. Still, if it were to continue>$5-$5.50/share in total capital return going forward, at the current share price, you're looking at a 3.8-4.2% average yield on this number.
As to the segment performance, the following takeouts are worth noting:
Its transportation segment did $2.4Bn of business in Q3 reflecting a 7% growth rate. The auto business was the headline act here and put up 9% growth. This was underscored by TEL's industry positioning in electric vehicles (not to mention the 'electronification' trend in mobility). The remainder of its transportation business was flat YoY.
Industrial sales increased by 2% YoY, with notable growth numbers in 3 out of 4 business lines. Of this, the aerospace, defense, and marine ("AD&M") segment booked 13% sales growth to $293mm, while the industrial equipment business was down 10% to $423mm. Meanwhile, its medical segment was a key revenue driver and put up $195mm on 11% growth, backed by upsides in volumes of interventional procedures. Its energy portfolio was up 8% YoY as well.
But TEL's communications segment was weak due to market weakness across the board. It clipped a 37% decline in sales to $424mm, with a ~12 percentage point snip in operating margin.
Economic value factors
Several points are relevant here. The first relates to the capital employed by TEL to maintain and grow operations. This is shown in Figure 4. It's put $13.9Bn at risk, around 91% of what's been provided in debt and retained in equity. The rest has been returned to investors in dividends and buybacks.
Critically, the $13.9Bn produced $2.61Bn in earnings after-tax (aka net operating profit after tax). This equates to $44.37/share invested, returning $8.31/share after-tax-18.7% trailing return on investment.
More crucially, across 2021-2023, is that TEL invested another $570mm to produce an incremental $458.3mm in post-tax earnings, an 80% return on incremental investment. That's $3.68/share incremental investment spinning off an additional $1.76/share in earnings, post-tax.
Because the business capital is so profitable, its ROIC regularly outpaces the 12% hurdle rate we require for our equity holdings. We're after compounders that can return us at least 12%+ on the capital we're buying as part owners of the business. TEL fits the bill here with conviction.
This is also critical info on how to benchmark TEL going forward. It would theoretically need to invest another $570mm to produce an additional c.$460mm in NOPAT and grow the business at the same pace. That reflects another 4.1% of the capital that's now deployed into the business (570/13,942 = 0.41), to grow NOPAT by 17.6% to $3.07Bn (2.61 + 460 = 3.07Bn-2.61Bn = 0.176) [note: these are TTM figures].
To deliver this, consider that:
TEL's returns on capital at risk are a blend of post-tax margin and capital turnover (16% and 1.17x in Q3, respectively).
This squares off with the economics of the business. TEL's portfolio has different pricing strategies and industry positioning (EVs vs. communications, for example). One will attract higher pricing vs peers (margins) whereas the other will look at capital efficiency (capital turns).
Thus, it would need at least 16% on the margin after-tax and rotate its capital over ~1.2x to drive profits to the levels described earlier.
Valuation and conclusion
The stock sells quite pricey at ~20x forward earnings and 16.8x forward EBIT. Both earnings yields are tight at 5% and ~5.8% respectively, and so the value on what you're paying today might be a little high.
Figure 5 (spread across the two charts below) does a good job at checking this. The hurdle rate for us is 12% as mentioned earlier. Here I take the ROIC/12% and the multiple of enterprise value to TEL's capital at risk ("EV/IC") to gauge what investors are eyeing.
Critically, the ROIC/12% and EV/IC both show returns produced on the firm's capital. One shows the actual business returns, the other, the market returns produced on these investments. Because market values are based on expectations, EV/IC also shows the growth expectations 'priced in'-i.e., what investors are paying for TEL's growth. Comparing the 2 ratios gives a good indication of what is priced in and not.
Doing so is telling:
3.23x EV/IC compared to 1.56x ROIC/12% suggests that investors have priced in the forward earnings power and then some. This would equate to 107% of the earnings power baked in.
Unfortunately, this doesn't corroborate a value gap and therefore supports a neutral rating at this stage (100% signals all growth is price in, so you'd be looking for a number <100% to corroborate a value gap).
The results are corroborated in the second series in Figure 5, showing the equity line vs. the implied valuation line. This is taken by the product of TEL's invested capital and its reinvestment rates. In my view, the market has priced TEL at about fair value based on this calculus.
Net-net, there are multiple inflection points to consider in the TEL investment debate. The critical facts are:
Financial performance has languished in several of the company's core units, leading to revenue and operating margin downsides from FY'22.
TEL is creating value for shareholders with the combination of:

Excellent returns on capital deployed;
Ongoing dividends and buybacks to increase the total shareholder return.

Based on the firm's economics, it may only have to invest a small percentage of additional capital to grow earnings at outsized rates.
But the market may have already reflected this in TEL's current market values. Valuations are unsupportive and today's prices may not be the correct entry, as asymmetrical risk/reward does not come out from my modeling here.
As a result, I rate TEL a hold on valuation grounds but am constructive on the company's fundamentals and economics. A repricing may open up the gates to a more attractive starting valuation, but not today.
This article was written by
Strategist, global markets, at Bernard Holdings. Objective view on the directional bias of markets. Technical expertise bridges the complex relationships between value drivers, capital flows and price action. Clients are represented over the cross-section of financial markets, from speculators, hedgers, long-term traders and the public. Research covers investment securities and futures markets.Shoot me a message to talk trade ideas or portfolio construction. Disclaimer:All research is strictly for informational purposes only. Not to be considered investment advice. Please remember to conduct your own due diligence.
Analyst's Disclosure: I/we have no stock, option or similar derivative position in any of the companies mentioned, and no plans to initiate any such positions within the next 72 hours. I wrote this article myself, and it expresses my own opinions. I am not receiving compensation for it (other than from Seeking Alpha). I have no business relationship with any company whose stock is mentioned in this article.
Seeking Alpha's Disclosure: Past performance is no guarantee of future results. No recommendation or advice is being given as to whether any investment is suitable for a particular investor. Any views or opinions expressed above may not reflect those of Seeking Alpha as a whole. Seeking Alpha is not a licensed securities dealer, broker or US investment adviser or investment bank. Our analysts are third party authors that include both professional investors and individual investors who may not be licensed or certified by any institute or regulatory body.