Long Cast Advisers Q2 2023 Letter
Summary
Long Cast Advisers, LLC, is an independent-registered investment adviser investing on behalf of individuals, family offices and endowments. It is concentrated on long-term investing, focused on small-cap companies.
For the 2Q23 quarter, cumulative net returns were flat.
AUM continues to grow patiently and deliberately, through new clients aligned with our long-term investment strategy and additional capital from existing clients.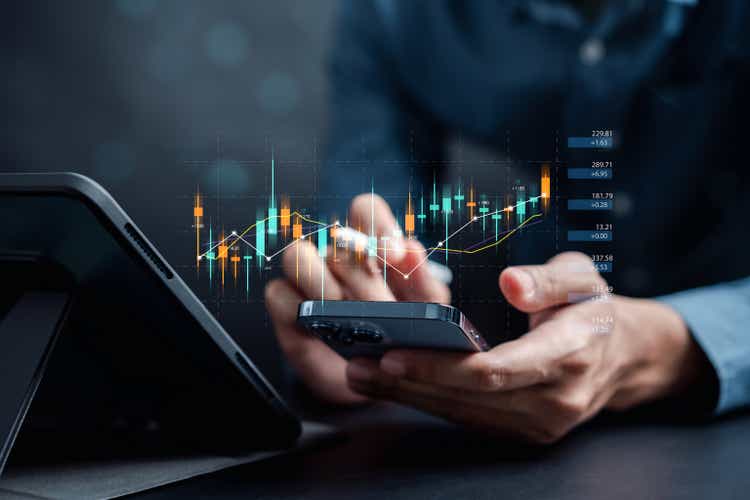 Welcome and thank you for reading. For the 2Q23 quarter (ended June 30, 2023), cumulative net returns were flat. YTD returns at quarter end were 11%. Since inception in November 2015 through quarter end 2Q23, LCA has returned a cumulative 166% net of fees, or 14% CAGR. As a backdrop to returns, since inception through 2Q23 we comfortably exceed two widely used representative indices for passive small company investing, the iShares Micro-Cap ETF (IWC) and Russell 2000 Index (RTY), and the S&P. Past performance is no guarantee of future results. Individual account returns may vary.
AUM continues to grow patiently and deliberately, through new clients aligned with our long-term investment strategy and additional capital from existing clients. (Though this business is not structured as a partnership, I consider you partners and believe the health of the business might be of interest).
In the 2Q23 quarter, MAMA was the top performer along with MTRX, ENVX, SIFY and PDEX. Drags on performance were CCRD, RELL and DAIO. In the 1Q23 letter I mentioned two new ideas in the portfolio and wrote about MTRX; MAMA was the other one (nee MMMB).
No new ideas have been added to the portfolio (I say "no" alot) but I continue to try to re-allocate from lower to higher IRR opportunities. In this regard, in the 2Q23 quarter we exited CCRN and continued to add to MAMA, MTRX and RSSS. CCRN, the nurse staffing company that went from EBITDA of $20M/year to $95M/quarter at peak COVID, is experiencing negative y/y comparisons for the foreseeable future; when the declines get "less worse" I think it will be worth revisiting.
The top five positions at quarter end are the same as the top five positions at August end, albeit at different weightings. They are, in alphabetical order:
CCRD - On the 2Q23 conf call, the CEO described a malaise hanging over the market, with banks cautiously spending due to rising rates and a risk averse post SVB environment. Obviously, this is not a great near-term outlook for a company that sells credit card issuing software to banks.
Noise around the Goldman relationship and the Apple Card overshadows the stock, but I think the right way to understand the company is ex-Goldman, which may sound weird since Goldman is 70% of sales, but it is a locked in customer through the Apple Card relationship - even if Goldman sells the portfolio to another bank or provider, CoreCard would remain the ledger of record - so the company's ability to find the next customer matters to me most.
Growth is slowing off difficult comps (+60% last year) but small business tends to be lumpy and cyclical. The 2Q earnings call highlighted multiple implementations expected to "go live" in the coming months with the added caveat: "… we're doing a lot of new stuff. We still have new clients coming in. We're just not getting to market as fast as we would hope they'd get to market." I wonder as a point of criticism if it's worth revisiting management's long term under investment in sales and marketing.
Overall, I view this as a "high IQ," high FCF company with multiple opportunities to reinvest at high rates of return. Given its history, the industry, the customer base, the typical acquisition multiples (I think this eventually gets acquired), this continues to fits our "five year double" potential.
DAIO - China is an important market so economic headwinds there impact the business. "Supply chain diversification" is also beneficial since new locations require new capital units. I see the pushes and pulls between China softness and ROW as a natural hedge.
As the installed base grows, so do recurring revenues (adapter and software sales) and the still developing opportunity to upsell SentriX, which still has unfortunately small adoption. I expect the Data I/O Announces Gerald Ng as Vice President of FinanceCFOwho replaces a retiring "lifer" offers fresh perspective and insights.
MTRX - There is a saying for many cyclical businesses like this to "buy in the order cycles and sell into the delivery cycle." It's a pithy way of saying this is still an opportune time to buy MTRX.
The company is on a June 30 fiscal year and recently reported 4Q23/year end earnings, which included $460M in new orders, the highest bookings quarter since 2018 by my count, with expectations that 1Q24 would also exceed $400M in new awards. Furthermore, on the earnings call, management indicated that profitability would like return in F2H24, following the cadence of awards >> revenue >> gross margins that one normally sees in the construction industry. The positive market reaction to these awards has driven recent gains in our accounts. I think there's more to come; management would not need to be heroic to see FY25 EPS in the range of $1.50.
PESI - Signs continue to point to a likely 2024/2025 start date for processing waste at Hanford. That alone will contribute +$2/share in earnings. Seems worth the wait.
QRHC - One of our longest-term holdings, it acts as a platform manager of independent waste services. The company swallowed a big acquisition and carries a hefty debt load as a result. This adds a tinge of worry. If they can pay down some debt or refinance at less onerous interest rates, something I think will be available to them possibly by year end, the benefits would fall to the bottom line. We've owned this as the company evolved from "crawling to a walking" and I expect soon it will be set up for the long haul to "run" with the opportunity to blossom into something bigger.
In Conclusion: The Art Of Saying The Same Thing Over And Over
As I sit here and write this, it's already deep into 3Q23 and some of you have asked "did you send out your 2Q23 letter yet?" Alas … the delay has been driven by a woeful case of writer's block and, much earlier in the summer, the good distraction of my semi-regular stint running the woodworking shop at a sleepaway camp in Dutchess County, NY, where I spent most of July. Many of you know I've done this on and off over the last few years; this year I recorded a podcast with Brandon Beylo from the shop, mostly discussing the opportunity around MTRX.
Investing shares a lot with woodworking beyond pithy aphorisms like "plan the work, work the plan", "measure twice, cut once" and "life is hard by the yard but a cinch by the inch." In both endeavors, repetition breeds complacency, which is the enemy of safety. And in both endeavors, if you're not careful, you're likely to lose a few digits.
To shake off my writers block, I've been writing other kinds of letters, including a recent one to the Board of RSSS, where the Chairman, who is also the founder, had been conducting a proxy battle against the management team he'd hired to replace him. I use the past tense because a few days after I sent my letter, the Chairman dropped his proxy battle. I was told by a Board member that my letter helped moved the needle. That success gave me the confidence to finish this one. (Cue George Costanza: "I'm back baby!")
Recently, I read in the WSJ about a tailor living in Maine who makes custom shirtsOne of America's Best Tailors Lives in Middle-of-Nowhere Maine Nothing else. He's quoted in the article saying: "I wanted to stick to one garment because I just wanted to get very, very, very good at it."
It reminded me of something I'd heard before the summer at the dojo where I practice Jiu Jitsu. A bit of background is warranted here: Several years ago, on the recommendation of a neighbor, I visited a dojo around the corner from my house. I knew nothing about any so called "martial art" but was looking for three attributes in my workouts - exercise, practice and community - and the final one was missing from my then routine of swinging kettlebells in the garage. This is how I inadvertently came to the gentle art of Brazilian Jiu Jitsu, ie the practice of heavily sweating on someone else.
Unbeknownst to me, the "professor" at the dojo was a student of John Danaher's, trainer of the best BJJ fighters of the time, and who himself could trace his coaching tree back to the BJJ equivalent of Moses. None of this really mattered to me, I was just happy to have found a place to safely push my physical and mental limits, and I stress mental because there's nothing quite like trying to stay calm, with slow breathing and fluid movements, while someone larger and more skilled sits on your chest, trying to apply a stranglehold while sweating on you, heavily.
I mention all this to share the briefest of all possible anecdotes about John Danaher: Apparently, I'm told, he has a practice of reading the same book over and over, supposedly well past 200 times. Alas, the title escapes me, but not the comment in response to the simple question of why? "You get something new out of it each time," he says. I think it's akin to making just shirts, over and over.
Investing is nothing like doing the same thing over and over. Each company is different. There's always more to learn, through deeper exploration of an existing holding or the analysis of a new company or new industry. Going back to my first days as an equity analyst at CSFB covering HUB.B, TNB and CBE, then the leading manufacturers of electronic components whose products were behind the walls of buildings everywhere, through to today, it's an incredible experience of discovery learning about companies and the margins on their products, which sometimes hide in plain sight.
Writing about investing however, and making it sound fresh, I find difficult. What new can I add about investing that hasn't been said by the Buffetts and Greenblatts et al of the world or by any number of talented investors sharing their views, perspectives and opinions? What new can I say that I haven't said before?
I've little art in saying the same thing over and over. With the risk of sounding like a broken record (as Adam Wyden starts off all his letters) I'll just say that I continue to try to look for companies that are inexpensive whose stocks can reasonably double over the next five years, provided the associated risk of a permanent loss is asymmetrical.
In this day and age of "AI", the quantitative aspects of investing can often be solved automatically if not algebraically. I try to add value qualitatively, relying on years of experience as an equity analyst, thousands of repetitions taking apart industries and companies, and prior experience as private investigator where the "gumshoe" work of finding good managers enables one to stick with them over the years and through their inevitable down periods. I think this is the way to compound our wealth patiently and tax efficiently, over time.
I remain committed to building a durable and sustainable business based on a repeatable investment process and intelligent capital allocation. My entire investable net worth is invested alongside yours. It's my goal to try to create generational wealth for us. As always, I appreciate your entrusting me with your capital and the responsibility of being its steward. I look forward to continuing this conversation into the future.
Sincerely - Avi
Brooklyn, NY, September 2023
Editor's Note: The summary bullets for this article were chosen by Seeking Alpha editors.
This article was written by
Long Cast Advisers is a boutique investment manager catering to select investors. It aims to generate uncorrelated returns via long term & concentrated ownership of under followed and undervalued securities.