I recently blogged about how I love Darden (NYSE:DRI) Restaurants, a company with strong fundamentals and very popular, casual dining chains like Olive Garden and Red Lobster. Even when people are getting squeezed by higher gas prices, the drop in the market, and rising interest rates, they still will treat themselves to a meal out at their favorite, fairly affordable restaurant. What about other casual dining chains?
I'm a little bit less bullish on Tim Hortons (THI), even though Tim Hortons has a solid breakfast business (its mainstays are coffee and baked goods, with additional soups and sandwich offerings), and like Darden, has fairly strong fundamentals. While breakfast chains tend to suffer less when wallets are pinched, I think its presence in the U.S. is not strong enough to give it real legs in the U.S. marketplace, and this will hurt it as the economy staggers.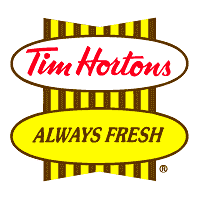 THI is a huge success in Canada, where it originated. There, it now dominates the fast food space -- with a staggering 24% market share -- and more restaurants than even McDonald's. In 2007, it plans to open 120-140 more restaurants. It captures repeat guests, and has made a solid brand for itself by serving quality, fresh food and great coffee. Its stock has benefited from the growing strength of the Canadian dollar of late, and it has excellent cash flow.
But Tim Horton's is nearing saturation point in Canada. Real growth will need to be achieved in new markets -- America. But ... drum role ... here's the problem: Tim Hortons is eclipsed in the U.S. by places like our (I mean my) beloved Dunkin' Donuts and McDonald's Corp. (NYSE:MCD)
An August 20 Goldman Sachs Global Investment Research report downgraded Tim Hortons to Neutral. It echoes my favorable impression of the brand in Canada. With 90% of its restaurants in Canada, it may not be that affected by the turn in the U.S. economy. But it also means that its market growth may be tapping out, unless it can crack the market in the U.S.
Type of stock: A chain of coffee restaurants with a dominant presence in Canada -- including having its own space within Canadian Wal-Mart's, but encountering trouble expanding in the U.S.
Price target: Goldman Sach's puts a target of US$35 in 2008, and I agree. Currently trading around $33, I wouldn't buy unless you see this stock drop to the mid-20s. Upside is limited, in my opinion.