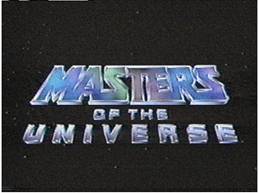 Senator Couzens: Did Goldman, Sachs and Company organize the Goldman Sachs Trading Corporation?
Mr. Sachs: Yes, sir.
Senator Couzens: And it sold its stock to the public?
Mr. Sachs: A portion of it. The firms invested originally in ten per cent of the entire issue for the sum of ten million dollars.
Senator Couzens: And the other ninety per cent was sold to the public?
Mr. Sachs: Yes, sir.
Senator Couzens: And what is the price of the stock now?
Mr. Sachs: Approximately one and three quarters.
--from the Senate Hearings of Stock Exchange Practices, 1932
The above quote is from another time of financial turmoil, but with the same firm that reported well above consensus earnings. How'd they do that? Aside from the profit on the sale of private equity deal Horizon Wind Energy, the largest component of revenue growth came from a record $3.1 billion in "trading." Is that a surprise? Nope.
Most old timers think of Program Trading revolving exclusively around Index Arbitrage activity. But, as you can see by the following table, Goldman Sachs Group Inc. (NYSE:GS) along with a few other firms are in the "All Other Strategies" category.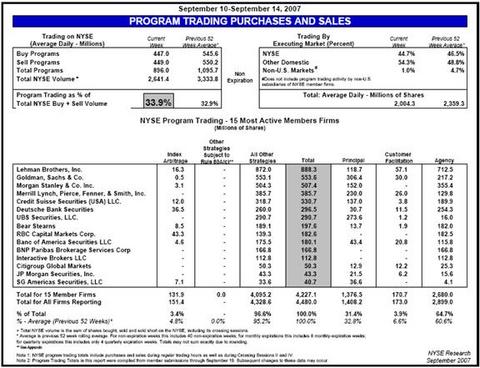 GS's previously troubled Global Equity Opportunities hedge fund also was able to gain nearly 16% during the month after they injected $2 billion of corporate funds into it and convinced investors Eli Broad and Hank Greenberg to add another $1 billion. Regarding the latter, I wonder how tough a sell that was for GS. Why would anyone make such an investment in a losing operation? Hmmm, I wonder.
As we wrap-up posting for the week, let's just focus on some things beyond stocks that tell a different story than officialdom would have us believe.
The last series of interest rate cuts that "didn't" work for stocks happened in January 2001. Stocks rallied sharply for a few days ,then the bottom fell out. Are we in for a repeat? It's hard to judge since there is still plenty of liquidity globally, and growth from primarily the Chinese economy is pulling many other related economies [from Australia to Brazil] along with it. We'll just have to wait and see how things unfold.
What's not working as the Fed intended can be plainly seen in the following sectors: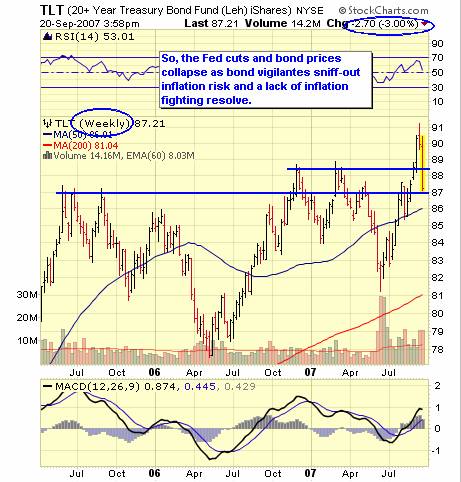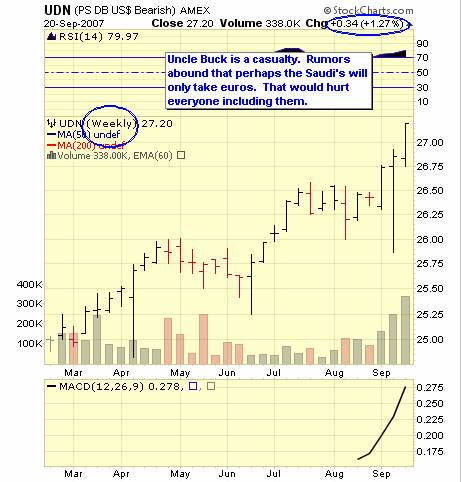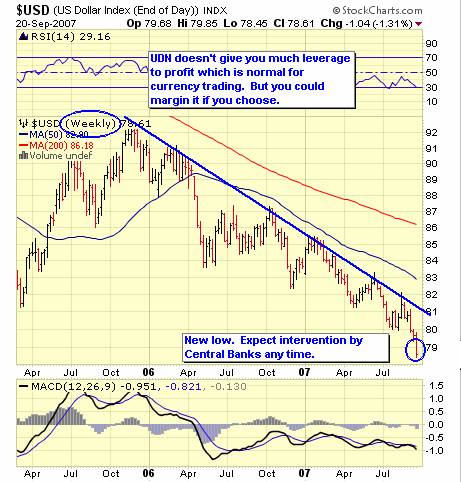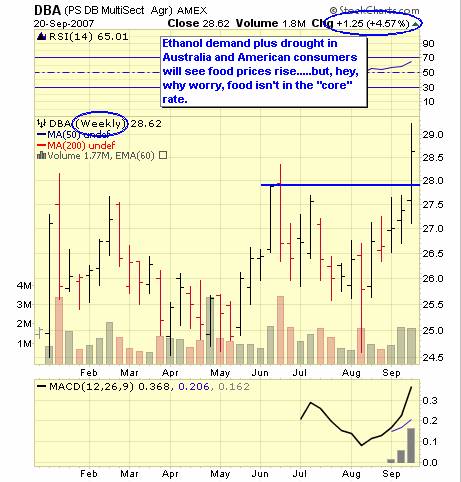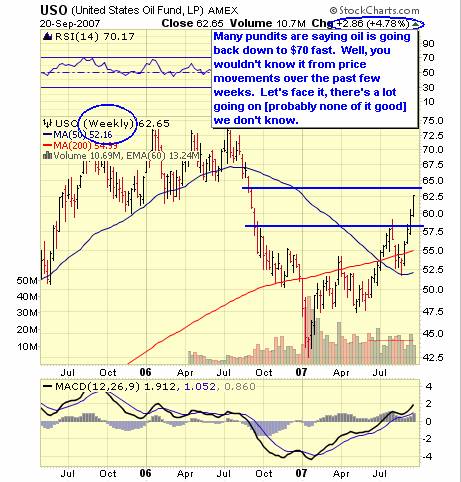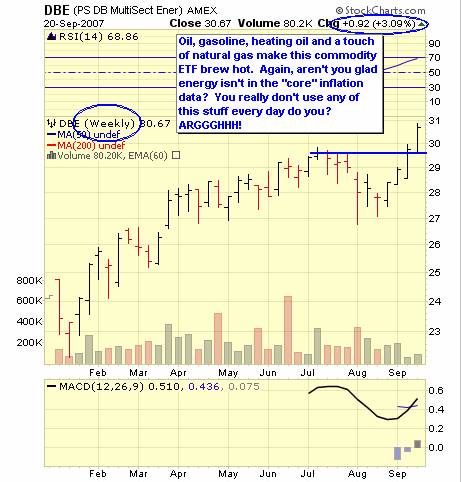 The week ends tomorrow with quadruple witching [sounds downright spooky, eh?] volatility. Things will get a little weird probably.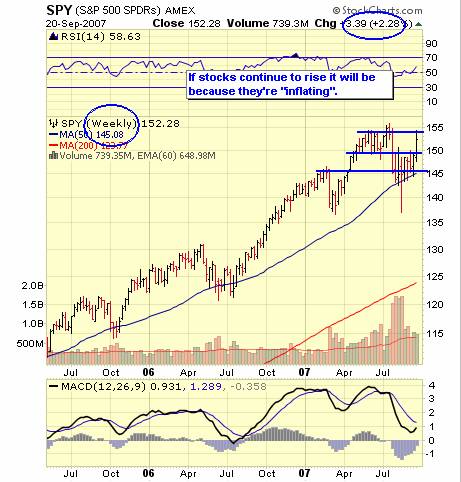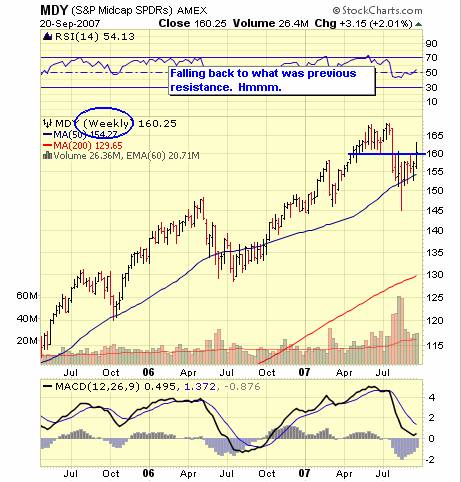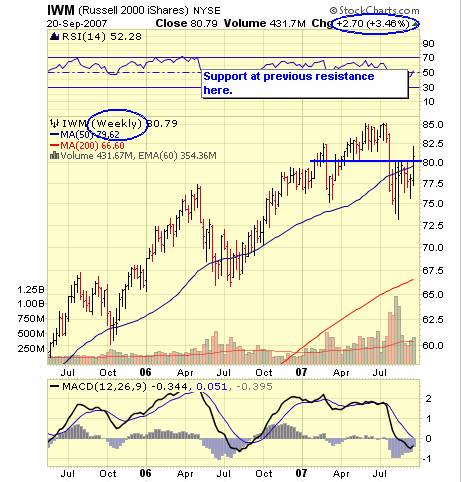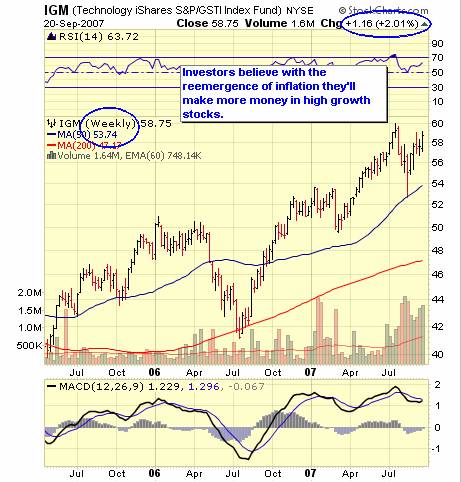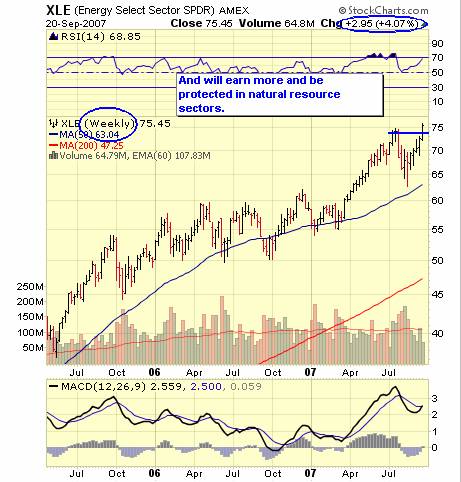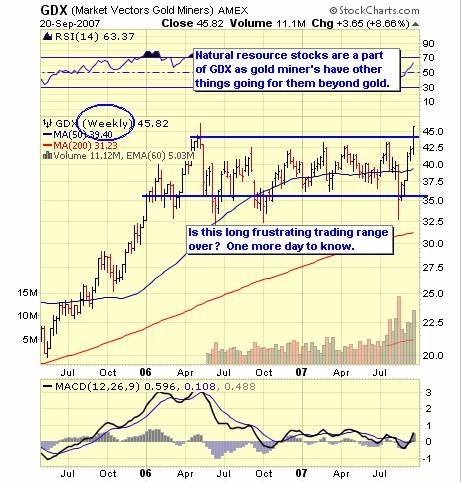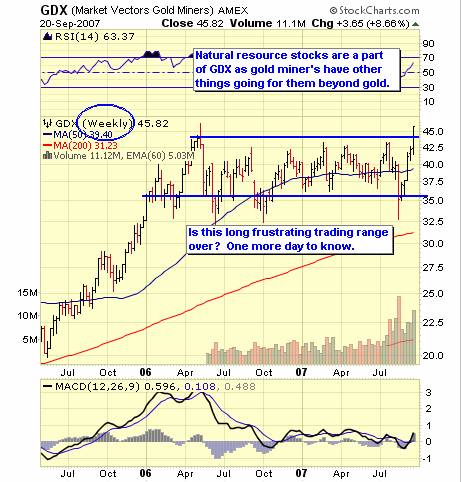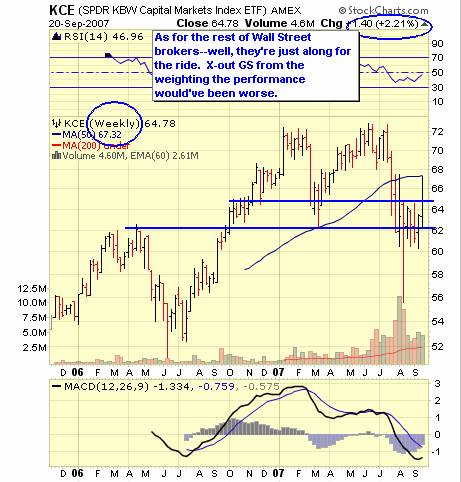 What a week it's been with much more action to come tomorrow. I don't think stock investors have completely factored in some of the negative fall-out from other important sectors. There's performance anxiety panic to buy, but mutual funds' cash reserves are depleted. The money-flow from trading desks and hedge funds continues to be the primary support for markets.
As to GS, let's stand and give them a hand. They know how to work the system and play the game. It doesn't hurt to have friends in high places. Lastly, you know what they say the oldest profession really is don't you?
Have a pleasant weekend.
Disclaimer: Among other issues the ETF Digest maintains long or short positions in: PowerShares DB US Dollar Index Bearish (NYSEARCA:UDN), streetTRACKS Gold Trust ETF (NYSEARCA:GLD), PowerShares DB Agriculture Fund (NYSEARCA:DBA), United States Oil Fund ETF (NYSEARCA:USO) and PowerShares DB Energy Fund (NYSEARCA:DBE).