It's hard to know if this was an important turnaround, or if bulls are tired with the markets being short-term overbought. The positive was rather light volume, although apparently no one wanted to own stocks into the close either. Monday's can be like that during bullish trends, as Monday's and Friday's can be weaker with more bullish action on alternate days.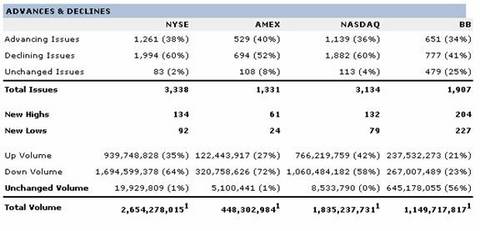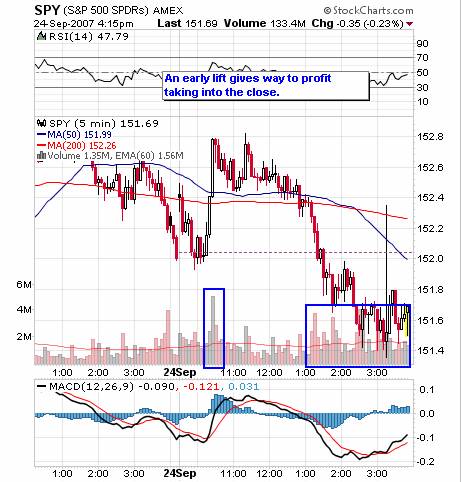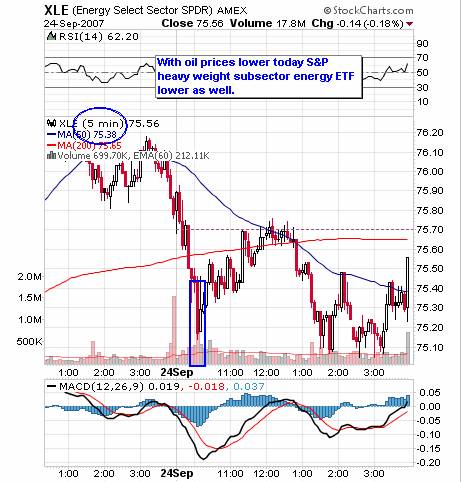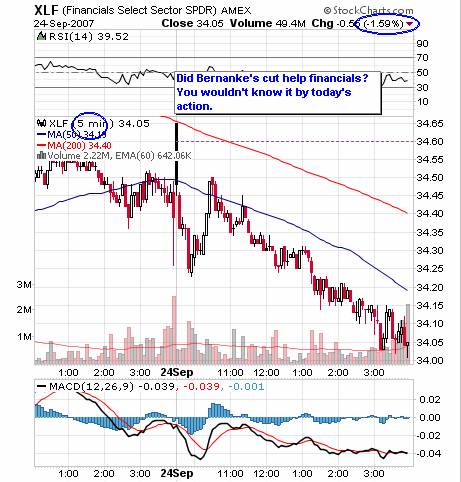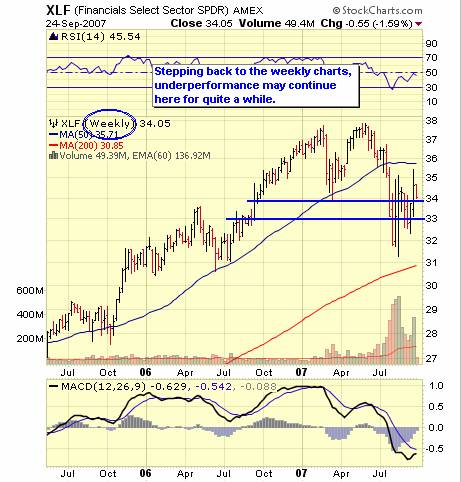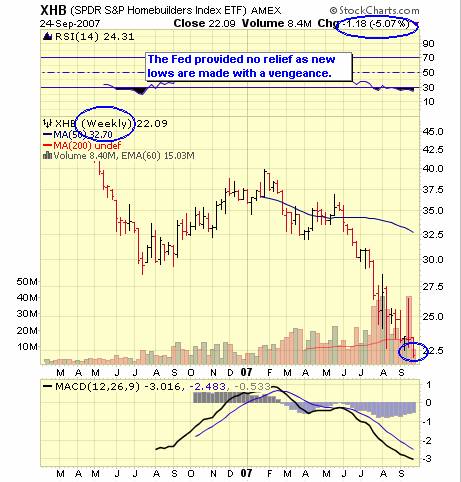 Leadership is changing from big-caps perhaps because deal-making may slow, plus a drag from weightings in financials. Tech will take the lead as long as earnings come through.
The commodity sector cooled-off some today led by a decline in energy.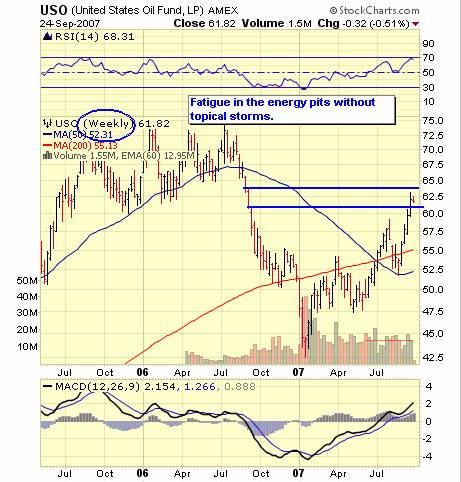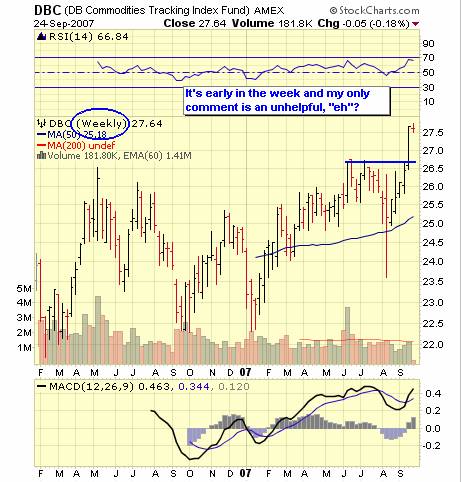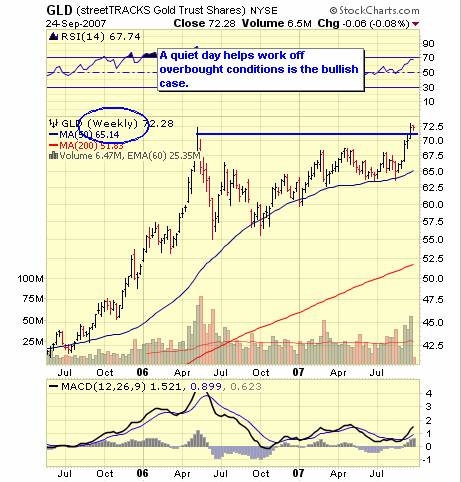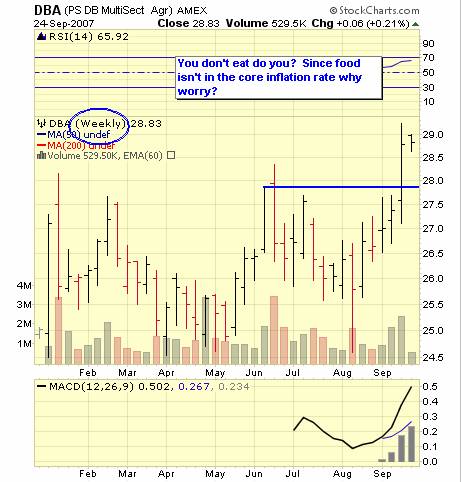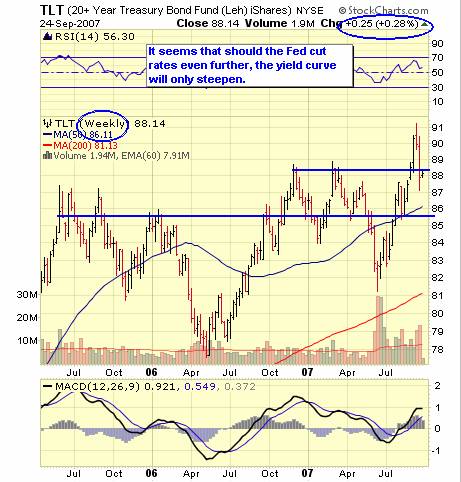 In the alternate universe exist ETFs and countries that could care less about Bernanke & Co., or so it seems.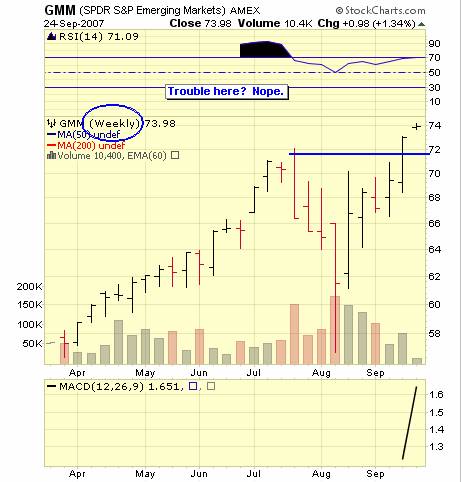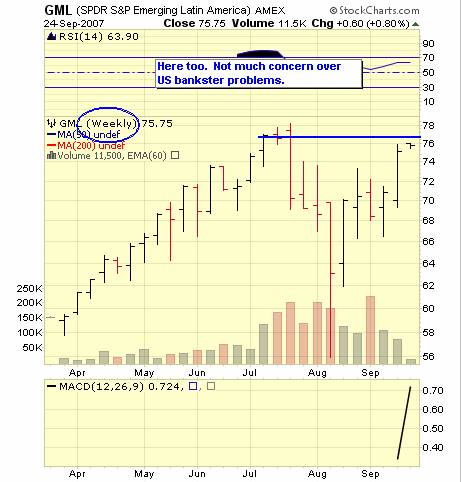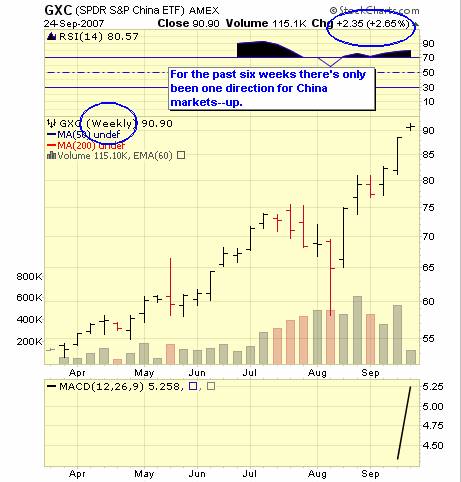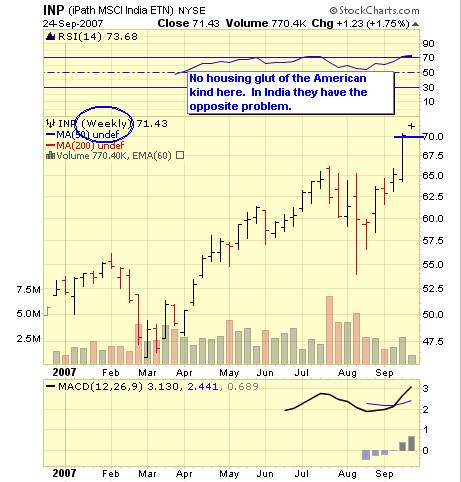 One day down, four more to go before the month of September ends. It's historically been a poor month, but so far it's been rewarding for bulls. That's why they play the game, eh?
Tuesday and Wednesday I'm traveling and there won't be any postings.
Disclaimer: Among other positions the ETF Digest maintains long or short positions in: S&P 500 Index (NYSEARCA:SPY), iShares Goldman Sachs Technology Index Fund (NYSEARCA:IGM), United States Oil Fund ETF (NYSEARCA:USO), PowerShares DB Commodity Index Tracking Fund (NYSEARCA:DBC), PowerShares DB US Dollar Index Bearish (NYSEARCA:UDN), streetTRACKS Gold Trust ETF (NYSEARCA:GLD), PowerShares DB Agriculture Fund (NYSEARCA:DBA), SPDR S&P Emerging Markets (NYSEARCA:GMM), SPDR S&P China (NYSEARCA:GXC), SPDR S&P Emerging Latin America (NYSEARCA:GML) and iPath MSCI India ETN (NYSEARCA:INP).