Marc Faber's latest thoughts are making the rounds including in this blog post from the WSJ. The big picture view is that Faber thinks inflation will erode the assets of the wealthiest among us. More interesting was Faber's idea of a sort of everyone into the bunker portfolio. Per the WSJ, Faber likes farmland, entire islands, real estate in New Zealand, Canada and Australia, foreign stocks, precious metals held in other countries, diamonds, stamps, art and defense stocks.
Most of these can be bought through the capital markets even if there aren't ETFs for all of them.
For farmland there are dozens of small, foreign, illiquid stocks that I've written about before. At times these do very well and at other times they trade like they are going out of business quickly. Two of the easiest to research and trade are Cresud (NASDAQ:CRESY) and Adecoagro (NYSE:AGRO). I think that some names in this group will be huge winners if the world goes down some version of a Malthusian path (I think there is a high probability of this).
As for buying an entire island, believe it or not you can get pretty close. Dole Foods (NYSE:DOLE) apparently owns just about all of the island of Lanai in Hawaii. a quick glance at the company and there aren't too many reasons to buy the stock. It has badly lagged the Staples Sector SPDR (NYSEARCA:XLP) and there is no dividend. Perhaps there is a turnaround story in there somewhere but if you know any ways to buy an island without actually buying an island feel free to leave a comment.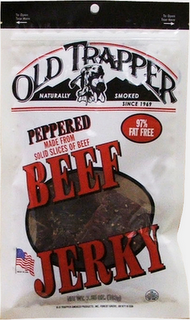 There are real estate stocks in New Zealand, Canada and Australia. Including Australia in this list is a surprise as there is visibility for some serious problems (although nowhere near as bad as the US). From New Zealand the name most people would likely know is Kiwi Income Property Trust (OTC:KWIPF) which I believe was favored by Peter Schiff. It owns property in New Zealand (no surprise) and according to the quote page at the NZX web site it yields 7.5% but Google has a lower number and Yahoo shows no yield. The chart makes it look like the stock has trouble keeping up with the dividend.
The first name in Australia that I think most people would think of is mall operator Westfield Retail Group (OTCPK:WFGPY). It appears to yield 4.5%. A more industrial name would be Goodman Group (OTC:GMGSF) which yields about 3.5%. Goodman has been the more volatile of the two but neither has done much in a while so again, maybe these are turn around stories.
A couple of names to get started with from Canada could be Boardwalk REIT (OTCPK:BOWFF) which is a residential REIT and a more diversified name would be Canadian REIT (OTC:CRXIF).
Foreign stocks are obviously well covered in the ETP space and there are gold ETFs that hold the metal in other countries but I think Farber means buy some precious metals and put them in a vault in Switzerland (or the like) like Jason Bourne had along with a bunch of passports, foreign currencies and a gun.
We may not have to wait too much longer for a diamond ETF. As was widely covered, IndexIQ has a physically backed diamond ETF in the works. This really is more of a curiosity for me than anything else. I find it fascinating when it actually lists (assuming it does) the entire AUM will fit into an envelope.
Stamps and art are a non-starter for me. The statistics for these things are always impressive but I am always skeptical. There is no reason for an art lover or stamps lover to buy whatever they want if they can afford it but the expectation of it going up like an investment has a high probability of disappointing.
Finally, for defense stocks there are plenty of individual names to choose from along with ETFs like the iShares Aerospace and Defense ETF (NYSEARCA:ITA), the SPDR Aerospace and Defense ETF (NYSEARCA:XAR) and the PowerShares Aerospace and Defense ETF (NYSEARCA:PPA).
The point is not to assemble this portfolio but to think about what is on the mind of someone like Faber and how to access some of the themes he thinks are important right now. I doubt any of the above will make their way into our portfolio unless they are already there (gold and a defense stock) but you might find a Canadian real estate company (just an example) that becomes a ten-bagger. Plus I think these sorts of posts are fun.