As investors digest the best first quarter gains in 14 years, they should heed an old Wall Street axiom "sell in May and go away." According to the Stock Trader's Almanac history has indicated that U.S. markets do better in the six-month period from November through April.
Markets this week showed signs of fatigue as investors digested comments from the Federal Reserve about further needs for quantitative easing.
Markets have significant economic and geopolitical headwinds to contemplate including:
High unemployment
Global sovereign debt fears in the developed world
Backlog of foreclosed homes weighing on price
Slowdown fears in China
Reduced liquidity from the Federal Reserve
Policy uncertainty due to the Presidential Election
Rising gas prices weighing a consumers and pushing cost inflation
Investors would be wise to take chips off the table or utilize hedging and options strategies to benefit from a pullback.
Over the last two years, after a strong first quarter equities have pulled back in April and May. After a 10% rise in markets, which I would constitute as a strong rise, I think it is wise for investors to cash in some chips.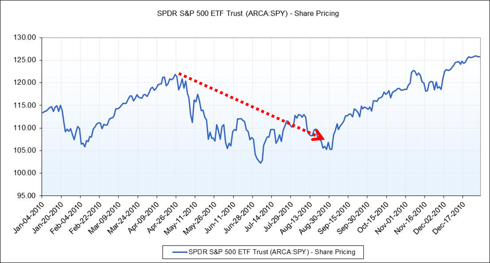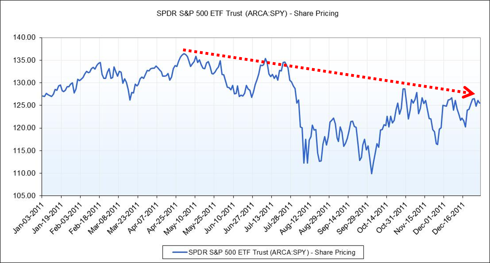 Disclosure: I have no positions in any stocks mentioned, and no plans to initiate any positions within the next 72 hours.