"It's far better to buy a wonderful company at a fair price than a fair company at a wonderful price."
- Warren Buffett
Of all of the principles that have made Warren Buffett arguably the best investor of all time, the one above is without a doubt one of the most important concepts that I have dutifully tried to incorporate in my investment career - one that (for me) has worked exceptionally well. I suppose it is easy to say that the words "wonderful" and "fair price" are highly subjective, but if one takes the time to consider a company's fundamentals and fully appreciate the needs and demands of the market in which it operates, you can easily couple both words and arrive at the most important word of all in the stock market - "value."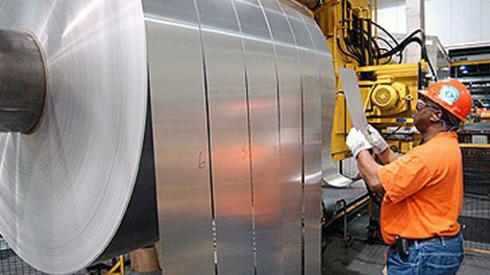 It is no secret that I have become an unabashed cheerleader of aluminum giant Alcoa (AA). And the reason for this is because I have taken the time to enact through the exercise outlined above and arrived at what I can only consider to be tremendous value in the Dow component. As with other companies, the stock has been beaten up of late, due to slowness in business spending. For Alcoa, the result was a 44% drop in its stock for all of 2011. While many saw a falling knife, I saw tremendous value in the market leader - even though several prominent analysts had lowered their 2012 earnings estimates by at least 25%. For me, the optimism rested on the company's own confidence - to the extent where it believed in its ability to execute and offered the assurances that its long term fundamentals were intact. So far not only has the company held true to its promise, but by having closed at $9.32 on Tuesday, the stock is up 8% on the year and with much more room to grow.
The quarter That Was
On Tuesday, the company affirmed that which it has been stating for most of the year by having reported first quarter earnings that arrived across the board much better than analysts expected. The company reported results that topped expectations on both the top and bottom lines as revenue surged to a record high. What I thought was remarkable was that not only did it demonstrate that there was certainly an increase in demand for aluminum, but the extent of the beat was pretty significant as the company blew past expectations. The company attributed the increase in demand to the recovering auto as well as airline industries.
One of the mistakes that it seems investors continue to make in assessing Alcoa's outlook is by discounting the fact that one of the characteristics of aluminum is that the material is needed in several large business productions mainly for its high strength to weight ratio as well as its ability to resist corrosion. Because of this, companies such as Ford (F) as well as Boeing (BA) have become large consumers of aluminum as they evolve into utilizing it more into their vehicles and jets. And if you add the fact that it makes sense for appliance makers such as General Electric (GE) might also contribute to the demand for aluminum it becomes easy to see why the company's CEO is so optimistic about its long term growth prospects.
On that note, the company also reported net income of $105 million, or $0.10 per share that beat estimates by a wide margin when excluding onetime charges - pretty extraordinary when you consider that analysts had expected a loss of $0.04 per share. Revenue also topped expectations, up 9% from the previous year to $6 billion. "Performance rebounded strongly this quarter due to our proactive cash sustainability actions, our relentless focus on profitable growth, and stabilizing markets," Alcoa CEO Klaus Kleinfeld said.
Summary
With this level of performance I still see at least 30% more upside on the stock. From a valuation standpoint, the stock trades favorably with rivals such as Posco (PKX), ArcelorMittal (MT) as well as Nucor (NUE) - all of which should trade higher on Alcoa's stellar performance. For value investors looking for a good long term play, Alcoa should be rated among the list of good companies that are trading at fair prices.
Disclosure: I am long AA.