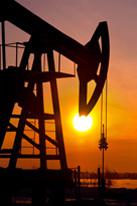 Recently we interviewed Park Shaper, president of Kinder Morgan, to gain his perspective on the outlook for energy infrastructure investments in the U.S. KMP operates a vast network of pipelines, terminals and storage facilities for refined petroleum products. Through its three publicly listed entities - Kinder Morgan, Inc. (NYSE:KMI), Kinder Morgan Energy Partners, L.P. (NYSE:KMP) and Kinder Morgan Management, LLC (NYSE:KMR) - they are a market leader in many businesses, including: The largest independent transporter of refined petroleum products, second largest transporter of natural gas, largest independent terminal operator and the largest transporter and marketer of CO2.
KMP is a core holding in most MLP portfolios. At $27 billion in market cap and a combined $65 billion in enterprise value across all its entities, it is the largest MLP and has grown LP distributions at a 14% rate since 1997. One of the questions investors frequently ask of KMP is whether they can continue to meet investor expectations for growth in distributions. MLPs that, like Kinder Morgan, have a General Partner pay the GP incentive distributions that are an increasing share of distributable cash flow. In KMP's case, this has resulted in a hefty 44% split of total distributions going to the GP, and this in effect raises the hurdle that KMP must clear on its portfolio of assets in order to provide an acceptable return to unit holders.
Park Shaper is very familiar with questions around this topic, and pointed out that they've been operating at this high level of split since 1997, while still managing to generate a 26% compound annual return to LPs. They also have more moderate projections going forward, looking for 7% growth in per unit distributions including the El Paso acquisition (expected to close by the end of this quarter). They expect to pay $5.19 to unit holders in 2012, so the 6.3% forward yield looks competitive, offering the potential for a double digit total return (distribution yield plus growth).
KMP's growth strategy is shrewdly focused on development of U.S. natural gas resources that have become so abundant with the development of shale gas, most notably in the Marcellus running from Pennsylvania as far south as Tennessee. The El Paso acquisition gives KMP an extensive natural gas pipeline network across many new areas, including important links from Texas to the northeast U.S. and across the Rockies and southwestern states. They're also anticipating further substitution of coal in favor of natural gas by electricity-generating utilities, and are therefore investing in export facilities for U.S. coal which they believe will experience increased foreign demand as a result.
MLPs provide steady tax-deferred distributions of 5-6% with 5-7% growth prospects. They represent an attractive element of any income-seeking portfolio for those investors willing to tolerate K-1s rather than 1099s. The interview with Park Shaper provides a helpful insight into this firm's growth strategy in U.S. energy infrastructure.