Shares of Whirlpool Corporation (WHR) have rallied nearly 50% so far in 2012. However, there are now reasons to be cautious about WHR, as we analyze below.
Click to enlarge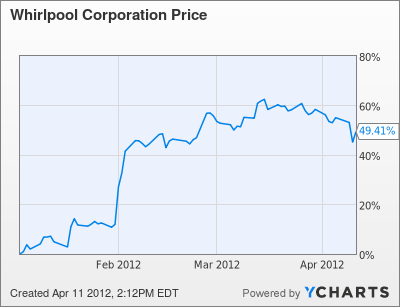 Options Activity
Option Monster reported on the high level of bearish options activity recently; 7,119 May 60 puts were purchased, which was over 13 times open interest at that strike. Overall, put volume outnumbered call volume by 8-1. The large block trade of 7,119 May 60 puts likely represents institutional money. Institutional money is usually smarter, thus worth following. In summary, the recent options activity points to downside ahead for WHR over the short term.
Approaching long-term resistance
WHR is approaching the $75 level, which has posed 'resistance' many times in the past. At best, WHR is likely in for a time of consolidation.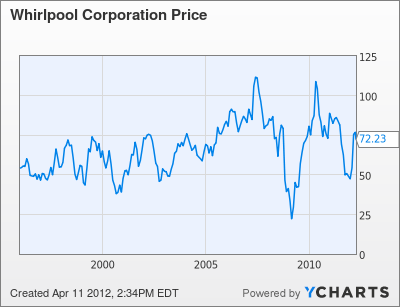 Emerging Market Weakness
WHR is heavily exposed to emerging markets such as China and Brazil.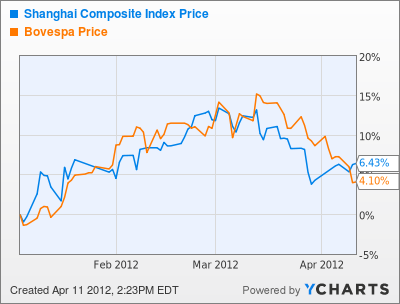 The Chinese and Brazilian stock markets have moved higher so far in 2012, but not in convincing fashion.
Conclusion
While WHR has had a massive run so far in 2012, caution is now warranted. The overhead resistance, bearish options activity, and emerging market weakness point to a lower stock price.
Disclosure: I have no positions in any stocks mentioned, and no plans to initiate any positions within the next 72 hours.