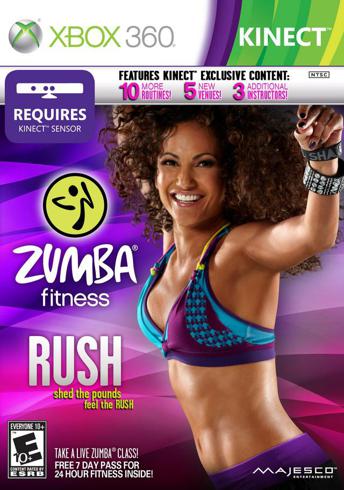 Majesco Entertainment (COOL) has been creating video games for over 20 years, mainly for distribution through its extensive retail network that includes giants like Best Buy (BBY), Walmart (WMT), GameStop (GME), Target (TGT), Toys "R" Us, Amazon.com (AMZN), and Costco (COST). If you own a Nintendo Wii, Sony Play Station 3, Play Station Portable, Microsoft Xbox 360, or a PC you have most likely played a Majesco game. The games sell for around $9.99-$49.99, depending on the title and retailer.
Majesco's latest release, "Zumba Fitness Rush" -- the third in a trilogy of fit-to-dance games -- hit the shelves last month and was well received in the national media. "Zumba" is a fusion of Soca, Samba, Salsa, Mambo, Belly Dance, Hip-Hop, and Martial Arts. It is the latest dance craze sweeping the country. If Majesco partners with retailers to advertise its "Zumba" trilogy during "Dancing With The Stars," I believe the company could sell over a half-million games.
Mobile And Social Gaming Expansion

Majesco also publishes games for mobile and social platforms like iPhone, iPad, iPod Touch, and Facebook. The company has barely scratched the surface of this estimated $7 billion market. Now here is where the story of possibilities, vision, and execution will transform Majesco from a conservative $143 million company into a $500 million dominate force in the mobile gaming market. Think about it: If Zynga (ZNGA) can launch a mobile and social gaming company in 2007 and grow revenue of $1.14 billion in just a few years, Majesco should easily be able to produce substantial growth in the mobile and social gaming space. According to recent information made public by Majesco, management is now embracing a more aggressive plan to expand its mobile and social game development (see the quote from the company's CEO below).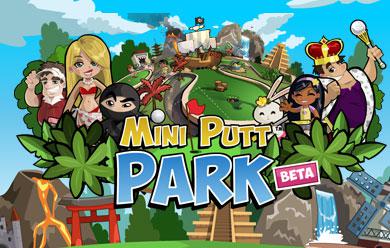 In late March 2012, Majesco released its third video game for Facebook, "Mini Putt Park." With the mobile and social gaming space on fire, market conditions are favorable for Majesco to launch several mobile games for the Android market as "freemium" models, along with a few fee-based games at $0.99 per download. These new revenue streams are virtually untapped for Majesco. Just one fee-based game at $0.99 per download could generate 25 million downloads, a very achievable result for a veteran gamemaker. Such an event would trigger an upgrade to a Strong Buy and establish Majesco as a serious mobile game contender. The stock price could easily double with the successful launch of just one mobile game that goes viral.
During Q1, Majesco accelerated R&D spending and licensing to the tune of $19.3 million. Q1 was a blowout quarter with a 36% revenue increase, but was constrained by R&D investing that caused Majesco to miss the earnings consensus of $0.20 per share by $0.02. Regardless, gross revenue and earnings were very strong, clearing $0.18 per share -- a solid performance. By my estimates, Majesco will continue to invest in R&D and rapidly expand into the mobile gaming space. Consider the following comments made by Majesco CEO Jesse Sutton during the company's recent conference call:
At the same time, we were able to reinvest some of our earnings in the marketing and development of our most important brands, as well as our new emerging Social and Mobile business. We continue to make progress on our digital initiatives and are pleased to see the games and development in our Social and Mobile Games business. We're also very excited about our mobile strategy. We plan to release at least four mobile titles this fiscal year with at least half of our titles launching with the free-to-play business model.
The next strategic move for management is to hire a veteran lead game developer with extensive mobile gaming experience. Last month, when upstart Idle Games hijacked game developer Michael McCormick from Zynga, Zynga shares plunged and Idle Games (a one-trick pony) gained national recognition. I believe Majesco will announce very soon the addition of a veteran lead mobile game developer.
Undervalued Share Performance

Irrational behavior is no stranger to stock values. The key to profiting from irrationality is threefold: identification, action, and patience. There are four facts that make Majesco attractive:
Zero debt
Revenue growth of 36%
A market cap of 87.4 million
Gross revenue of 143 million
Majesco's business model is fundamentally strong and clearly undervalued at $2.19 per share. Analyst price targets do not begin to reflect the actual or potential value, in my opinion. Consider the following chart comparison between Glu Mobile (NASDAQ:GLUU) and Majesco. Glu's annual revenue ($66 million) is less than half of Majesco's, but Glu's market cap ($275 million) is over four times its annual revenue. Glu's market cap and share price is soaring because the future of gaming is mobile, and Glu is on target. Majesco is just beginning to enter the mobile gaming space and the upside is going to be huge for investors.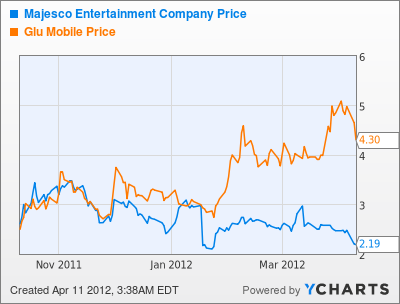 Needham has a Buy on Majesco, with a $4.00 target.
Ascendiant Capital starts Majesco with a Buy and a $3.50 target price.
Rodman & Renshaw have Majesco at a $7.00 target price.
Disclosure: I am long COOL.