In a registration filed with the SEC last week, the maker of bio-better, longer-acting therapeutic proteins is offering up to $75 Million in common stock - proceeds of which will support the development of an improved version of human growth hormone (hGH) among other pipeline products. Though the registration says little towards how much capital Prolor (PBTH) is looking to raise this year, a cash infusion would provide the company with leverage in negotiations with potential pharmaceutical partner(s) - a popular topic of discussion since Prolor reported positive results from a post-Phase II trial of their hGH-CTP drug candidate in hormone deficient adults. Data from that study showed that Prolor's CTP-modified hGH could replace daily injections with a biweekly regimen.
Carboxyl Terminal Peptide, or CTP, is an amino acid sequence that "stabilizes [the] therapeutic protein in the bloodstream, extending its life span without additional toxicity or loss of desired biological activity" (see diagram, below), according to Prolor, who licensed the technology from Washington University.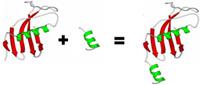 The company owns the rights to use CTP in conjunction with all but four endocrine proteins that Dutch biotech company Organon BioSciences acquired before Prolor's time. That IP transferred over to Schering-Plough when they acquired Organon for $16 Billion in 2007, and then over to Merck (MRK) when the pharmaceutical giant took over Schering-Plough for $41 Billion two years later.
Concept Familiarity
Merck is running a final analysis on their CTP-modified Follicle Stimulating Hormone (FSH) drug before they submit to the FDA for a decision (per their annual report). The drug won EU approval in 2010. In 2008, Schering-Plough (now a part of Merck) reported that their Phase III ENGAGE trial, which enrolled 1509 patients, demonstrated that women receiving a single injection of FSH-CTP achieved the same pregnancy rates as women receiving seven consecutive daily injections of FSH. This bodes particularly well for Prolor, who initiated two clinical studies evaluating hGH-CTP in adult and pediatric strands, respectively. It implies the technology will work as intended, and allow Prolor to vie for FDA approval following a successful Phase III trial.
Vested Interests
Prolor estimates the market for hGH to be worth $3 Billion globally, comprised of familiar names like Pfizer (PFE) with Genotropin, Novo Nordisk (NVO) with Norditropin, and others, including Merck, Novartis (NVS), Genentech, and Eli Lilly (LLY). Indeed, the market is competitive among institutions with deep pockets and a distribution arm that stretches globally. However, it appears that Pfizer and Novo Nordisk, collectively account for roughly two thirds of this market.
Norditropin sales topped $887 Million in FY2011, according to financial data that can be downloaded from Novo Nordisk's corporate website. This hGH product contributed about one third of their biopharmaceutical revenues in 2011. Notwithstanding, Novo Nordisk is developing "NN8640, a long-acting human growth hormone" according to the R&D section on their website. The product, however, is only in Phase I clinical development - years behind Prolor's hGH-CTP compound. The company also notes that efforts in developing longer-acting therapeutics proteins have largely been abandoned and unsuccessful, which suggest NN8640 may be a far way off from replacing Novo Nordisk's existing therapy.
Genotropin contributed $889 Million in FY2011 revenue, marking a second-consecutive fiscal year of flat sales. While Pfizer does not have a longer-acting version of hGH in their R&D pipeline, the firm is vested in PF-05212389, a compound in the Diabetes Type 2/Obesity space, and PF-05280602 for Hemophilia - both Phase I candidates that share a resemblance to Prolor's preclinical assets for the same indications. Sales suggest Pfizer would require a differentiated hGH offering to grow market share in the hormone growth deficiency segment. Thus, the pharmaceutical giant's interest in hGH-CTP may not be far-fetched.
Teva Ties
Teva Pharmaceuticals (TEVA) Executive Chairman, Dr. Philip Frost, has played an unspoken role in igniting rumors that the largest generic drug company is interested in fully acquiring Prolor. Frost, who is also the Chairman of the board at Prolor, is the company's largest shareholder. Last week he acquired an additional 266,666 shares through the exercise of warrants, boosting his overall ownership to 21.1%, up from 20.5% one year ago. Since warrants carry a higher tax consequence than capital gains, Frost's acquisition might imply that the recent decline in Prolor's share price is unwarranted.
A shake-up at the highest level at Teva recently brought Jeremy Levin to the helm as Chief Executive, "who emphasized partnerships and smaller acquisitions as an executive at drugmaker Bristol-Myers Squibb (BMY)" according to a Bloomberg article centered on the premise that Prolor could be a suitable takeover candidate for the pharmaceutical behemoth. Regardless, Prolor today offers a raw but likely success story that, at the very least, mirrors a company like Halozyme Therapeutics (HALO), which centers on the same 'bio-better' model as Prolor in the drug delivery space. Investors value the company at 21x TTM sales - which primarily originated from strategic collaborations with large players in their industry. Similarly, Prolor could see anyone from Pfizer to Merck bidding on a partnership as the company's drugs advance in late-stage development. Importantly, such collaborations could provide a favorable risk-adjusted ROI to investors.
The Offering
Of particular interest to pharmaceutical companies are technologies with barriers to entry. Prolor has been filing patent applications covering specific CTP-modified molecules to extend the life of the technology originally developed by their Chief Scientific Officer, Dr. Fuad Fares. The patent estate provides the company with patent protection of proprietary formulations of existing products. Products like hGH, which sees global sales circa $3 Billlion annually. And preclinical assets, including CTP-modified 'Factor IX', Anti-Obesity Peptide 'Oxyntomodulin', and other widely used therapeutics.
The shelf registration is an ambiguous formality that does not disclose exactly how much capital Prolor will need to raise this year, if any at all. The company had $13.4 Million in cash and equivalents at year-end, slightly greater than the $12 Million spent on operations (which includes R&D) last year. In addition, Frost added at least $0.67M after exercising warrants late last week. Inevitably any capital that Prolor raises will only give the company greater bargaining power should a pharmaceutical company choose to partner with them on their growth hormone therapy, or license one of their preclinical assets. Though it becomes more and more difficult to distinguish whether Teva, Pfizer, Merck, or even Novo Nordisk would have a greater vested interest in the company's technologies, you can rest assured that management is holding out for the best possible collaboration.
Disclosure: I am long PBTH.