With SAP (NYSE:SAP) buying Business Objects (BOBJ) for $59.35 cash per share, it was just a matter of time before arch rival Oracle (NYSE:ORCL) would have to make a move to close the gap. Oracle responded by making a bid for BEA Systems Inc. (BEAS) only to be rejected by the board as being too low, several hours later. This tells us that the attempt was a knee-jerk reaction that was not coordinated with BEAS.
In a press release, Charles Phillips (president of ORCL) is quoted as describing the offer as "the culmination of repeated conversations with BEA's management over the last several years." Yeah, right. He meant to say that ORCL has been unsuccessful in closing a friendly deal over the past several years. (That long?) Now the question is, will BEAS be open-minded about any offer or are they still not ready to sell.
This also tells us that the turf war between SAP and ORCL is far from over. Some believe that Hewlett-Packard (NYSE:HP) will engage in the bidding war for BEAS. If they do, you can expect HP shares to take a hit. Momentarily, it makes far more sense for HP to let ORCL and SAP fight out this battle and perhaps the rest of the war; wait for the knock-out and then pick up the loser for a dime on the dollar. The overall situation could change though, fairly rapidly.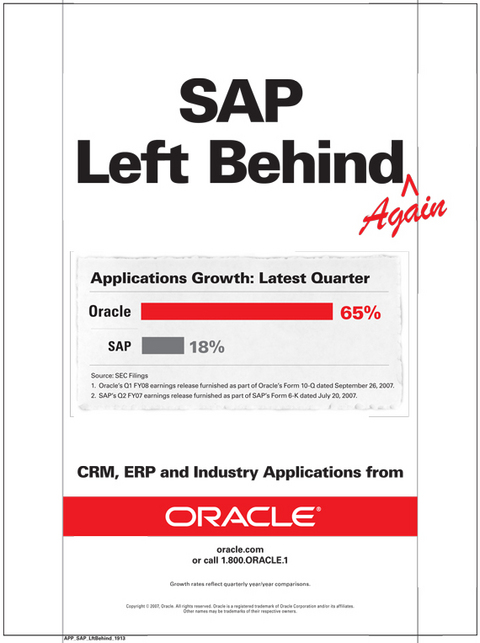 Disclosure: No conflicts.