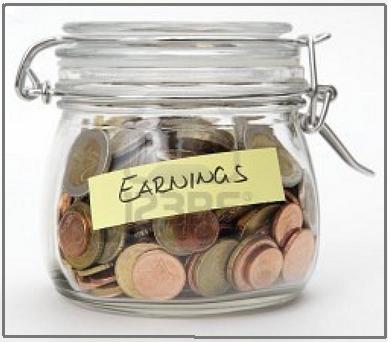 For as great of a job as been done by Federal Reserve Chairman Ben Bernanke, he remains under severe criticism for what has turned into a bear market since the start of the second quarter -- a lot of which stems from the idea that QE3 has been put on hold, if not entirely dismissed. Certainly the Fed chairman also has a lot of support from like myself, who truly appreciate how far we've come since not too long ago when it appeared that the world was going to come to an end. It was his economic leadership and policies that steered the U.S. economy to greener pastures. Investors are quick to forget that the economy was on the brink of collapse a couple of years ago, and the fact that the market is here thriving today is nothing short of remarkable.
Yet, even within such prosperous times, the Fed chairman is not without his long list of critics. With that, I think a bit of perspective is warranted so as not to confuse the state of the stock market with the state of our economy. The Dow ended the week down 136.99 points to close at 12849.52, while the Nasdaq and S&P500 lost 44.22 and 17.30, respectively. The S&P in particular, which has become my favorite index, lost 2%, representing its biggest weekly decline this entire year. As has been the norm this year, it appears that the U.S. market still lacks autonomy as the declines were partially weighed by European sovereign debt fears after it was reported Friday that net borrowing by Spanish banks from the European Central Bank surged to EUR228 billion in March, up from EUR152 billion in February. This lends additional support to easing on the criticism for Mr. Bernanke.
On the bright side, there were several positive signs that the economy remains strong as aluminum giant Alcoa (AA) kicked off second-quarter earnings season by reporting better-than-expected earnings. The company reported results that topped expectations on both the top and bottom lines as revenue surged to a record high. So although there is now a bearish tenor on the market, it seems that corporations are not feeling the same sentiments on their balance sheets. As good as it has been for the market to pullback as has been anticipated, the question now is whether this will be sustained or if the bullish optimism will return. This question is not as easy to answer as it would have been earlier in the year, since the indices (even with the pullback) are at much higher levels than the market would admit to have expected. Here are a few stocks to consider this week as we anticipate the market's next move.
I'm going to lead off with search giant Google (GOOG) as the company reported better-than-expected first-quarter profits of $10.08 per share vs. analyst estimates of $9.64, according to Bloomberg data. Excluding revenue passed on to partner sites, sales rose to $8.14 billion, matching estimates. The company's gross revenue grew by 24% to $10.6 billion on an annual basis and 1% sequentially. The company's website revenue also grew by 24% to $7.3 billion, attributable to growth across a variety of locales and geographies. What also caught my attention was the better-than-expected performance of its network, something that I don't think the company gets enough credit for. Investors would be wise to add to Google at these levels ahead of its announced 2-for-1 stock split, as it remains cheap even at $624 and sports a relatively modest P/E of 21.
The other stocks that investors should monitor are within the financial sector, as these stocks are likely poised to move one way or another due to reported earnings. If you recall, there were several names within the sector that I recommended selling a few weeks ago, and it seems that the market has agreed as the sector has now lost 2.4% over the past five days and remains one of the biggest losers in the second quarter. However, optimism still remains as both JPMorgan Chase (JPM) and Wells Fargo (WFC) reported first-quarter earnings that topped analysts' estimates as both firms showed an increase in mortgage fees. JPMorgan's earnings per share climbed to $1.31 from $1.28 on an annual basis, while Wells Fargo posted net income of 75 cents per share, up from 67 cents from the same period a year ago and beating analysts' estimates of $1.17 and 73 cents per share, respectively.
Wells Fargo continues to show why it has been one of the best-executing banks even during the periods of turmoil as its revenue climbed 6.4% to $21.6 billion, topping analysts' forecasts of $20.4 billion. For JPMorgan, its revenue also climbed at least 6% to $26.7 billion, up from the $25.2 billion that it reported a year ago. The company also pleased investors as its costs are expected to fall to the high end of its earlier-stated goals, ranging between $10.75 billion and $11.25 billion. As of this writing, it seems that the financial momentum is due to continue and the sector may start to rebound as Citigroup (C) just reported better-than-expected earnings. The company said that its performance was aided by increased demand for loans from consumers and businesses, and an improving economic condition in the U.S. Excluding certain items, the bank said it earned $1.11 a share in the first quarter of 2012, up 7% from the same period a year earlier. That exceeded analyst estimates of $1.02 a share, according to a survey by Bloomberg.
Investors will now turn their attention to Bank of America (BAC), which will report on Thursday. In its previous quarter, the bank reported profits of $2 billion after having posted a loss of $1.2 billion during the same period last year. Its full-year earnings arrived at $1.45 billion compared to a prior loss of $2.24 billion in 2010. During the quarter, revenue rose 11% to $25.1 billion, with earnings coming in line with analyst estimates at $0.15 per share. I took Bank of America's report as a signal that the economy was rebounding pretty well. If the results of its rivals serves as any indication, investors will be wise to add a few shares of Bank of America ahead of its report.