A month ago, we highlighted that TBSI was the best performing stock in the Russell 3,000 year to date at 337%. Thirty days later, the stock has nearly doubled and is up 628%. What a year for TBSI!
The other stocks that were on the list last month have also done well. FSLR is now up 357% versus 230% a month ago, and BCSI is up 300% versus 250%. These are market leaders, so they will probably continue to do well if the markets continue to climb throughout the fourth quarter. If the market has trouble though, these will probably get hit the hardest.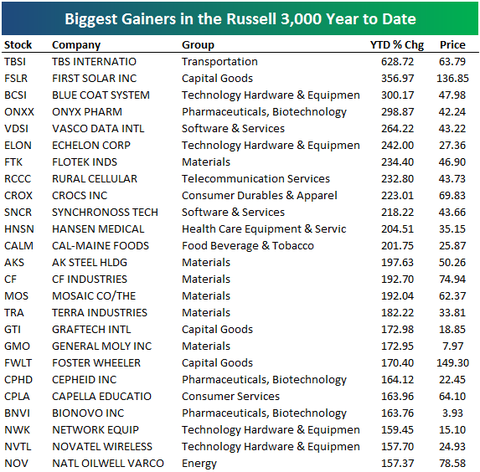 On the downside, INPC took over NFI as the worst year to date performer that is still in the index. It is down 95.54%, while NFI is down 92.53%. This isn't a list that you want to be at the top of.