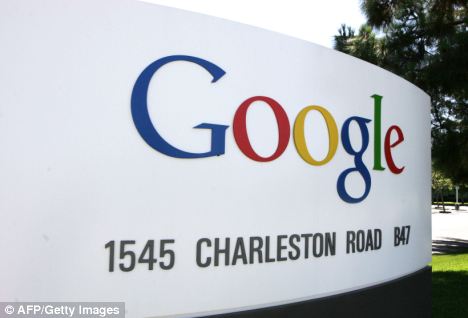 Velocity, execution and focusing on the future - these were the three main priorities as described by Larry Page, Chief Executive of search giant Google (GOOG), during the company's Q1 earnings announcement. I have to say that I was indeed impressed upon hearing those words at the onset of the conference call. Because at one point I grew concerned that the company had indeed lost its focus in its battle with Apple (AAPL) for world dominance by trying to be everything to everyone at all times. But I now have several reasons to suspect that things for Google are going to start to improve and the company, by its own admission is going to turn a new page - starting with its recent announcement of a stock split.
The Quarter That Was
To say that the company caught analysts off guard during its Q1 earnings announcement would be an understatement. It seems analysts were completely unprepared for the announced 2 for 1 stock split that the company revealed. During the call, listeners were assured by David Drummond, Google's Chief Legal Officer that despite the effective stock split, all existing shareholders would be treated fairly and equally. He also noted that all Google stockholders will retain the same voting interests - this included Larry Page, Sergey Brin as well as Eric Schmidt, who will agree to a "transfer restriction agreement." The plan is expected to win approval in June and under which all current shareholders would get one share of the new class C stock for each current share owned.
In terms of performance, I think it is fair to say that the company has indeed improved its short term financial health as it is on a mission to secure its long term goals. The company reported a 61% increase in net income in its first quarter after disappointing investors in Q4 by missing on both earnings and revenue. In its January report it was an 8% drop in search ad prices that prompted investors to wonder if the company was in trouble. However, this current quarter served to affirm that its business was indeed intact and last quarter was an aberration.
The company reported better than expected first quarter profits of $10.08 per share versus analyst estimates of $9.64 - this is according to Bloomberg data. Excluding revenue passed on to partner sites, sales rose to $8.14 billion, matching estimates. The company's gross revenue grew by 24% to $10.6 billion on an annual basis and 1% sequentially. The company's website revenue also grew by 24% to $7.3 billion attributable to growth across a variety of locales and geographies. What also caught my attention was the better than expected performance of its network - something that I don't think the company gets enough credit for. Its network revenue was up 20% year-over-year to almost $3 billion.
I have to say this was quite a bit of improvement over the previous quarter. And it would seem that investors agreed as the stock soared to $654.10 in after-hours trading - this after having gained $15.05 or 2.4% during the regular session. However, as good as a quarter this was for the company, I am not yet ready to proclaim that it has won anything just yet - not as long as its chief rival Apple remains dominant. Google's portfolio of services competes with a variety of tech powers - which in addition to Apple also includes Amazon (AMZN), Microsoft (MSFT), Yahoo (YHOO), EBay (EBAY) as well as Facebook (FB). With so many rivals Google's challenge remains adhering to its core of competency such as search, while also remaining relevant in the fast moving areas that consumers crave such as smart phones and mobile devices. To the extent that it can do any of this well enough, the company will remain a force to be reckoned with for many years to come.
Summary
To decide if it is yet time to consider a position in Google, investors need to only consider that the company grew over the past three years under significant market and corporate pressures due to slower advertising expenditures. With the economy having shown considerable signs of improvement, this only heightens Google's true growth potential and what it can realistically achieve over the course of the nest 18 - 24 months. Remarkably even at $624 the stock remains relatively cheap with a P/E of 21. For value investors with conservative investment horizons looking for tremendous value potential, Google is certainly one stock to consider.