By Sean Geary
Anheuser-Busch InBev (NYSE:BUD) has offered $1.24 billion to take control of the Dominican Republic's Cervecería Nacional Dominicana in a move to consolidate its leadership role in Latin American beer distribution.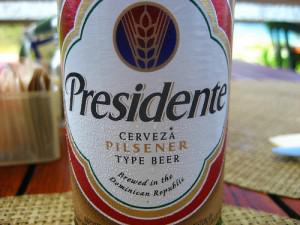 The 41.8% stake purchased by AB InBev of Cervecería Nacional Dominica will become a part of AB InBev's subsidiary AmBev (ABV), Brazil's largest brewer.
Brazil already consumes the fourth-most amount of beer in the world, and their per capita cerveja imbibing rates are set to grow along with the middle class.
As a result, ABV is a fantastic way to play Brazil's fast growing middle class. As Brazilians become progressively wealthier, in emerging markets, that often means upgrading their beverage selections from homemade liquor to objectively tastier and safer, more expensive bottled beer.
With the acquisition of Cervecería Nacional Dominica and their iconic Presidente brand, ABV will strengthen its position in Spanish-speaking Latin American countries. Already the majority stakeholder in other famous names like Argentinian brand Quilmes, ABV continues to be a great way to not only play consumer growth in Brazil, but middle class growth in the Caribbean and all of Latin America as well.
Traders looking to play ABV could go long here. The stock has been in an uptrend for the past five months. As long as ABV continues to hold the 50-day moving average, currently around 40.30, ABV should continue to move higher.
For long-term investors, the valuation is currently a little rich with a forward P/E of 21.65. However, this well-run company with fantastic growth prospects should be considered during any significant pullback.