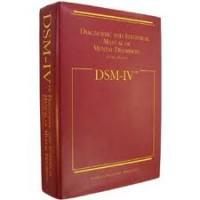 Probably because of some yet-to-be-diagnosed neurosis our idea of a "good time" is listening to replays of company conference calls - the company's that we own for investor accounts are a lot of fun, but our real interest is their competitors.
Recently when listening to the Q3 2012 CC for Seagate Technologies (NASDAQ:STX) (at about 9 min and 35 sec. into the call), we stumbled across an interesting piece of information - Seagate indicated that the TAM (Total Addressable Market) in the March QTR was about 143 M units, which was above both the industry analyst and the company's own expectations of 130-135 M units, mentioned by the company in their January CC.
However, the units shipped by the company came in only at expectations, that is to say ~60.7 M units, with Mr. Luczo commenting:
"We increased our unit shipments by 29% over last quarter, shipping 61 million drives, which equates to approximately 42 exabytes."
But this 29% QoQ increase in unit shipments is the result of recovering lost capacity due to the floods, and not from gaining market share, a fact which is surprising given the problems they faced post-Thai floods were insignificant in light of those faced by their main competitor Western Digital (WDC).
Here is what these data points appear to mean (in millions):
| | |
| --- | --- |
| Expected TAM (Avg.) | 133 |
| STX Unit Shipments | 61 |
| STX share (Estimated) | 45.9% |
| | |
| Actual TAM | 143 |
| STX Unit Shipments | 61 |
| STX share (Actual) | 42.7% |
| | |
| Expected TAM June QTR | 160 |
| STX share Est. | 68.3 |
| STX share (co. est. as below) | 42.7% |
| | |
| Expected TAM Dec. QTR | 185 |
| STX share Est. | 79 |
| STX share (co. est. as below) | 42.7% |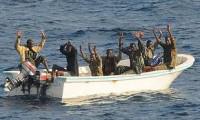 So the question is where did the other 10 mln. units go? We seriously entertained the possibility that they were high jacked by Somali pirates off a container ship near the coast of Africa - but since we couldn't find any evidence to support what we felt was an otherwise sound theory of inventory shrinkage, and since Samsung is now owned by STX, and HGST is a separate entity from WDC only in name, we decided to go instead with the more radical hypothesis that WDC accounted for the additional units shipped (although we're still looking into the Somali pirate thing).
We realize we are going out on a limb here again, because STX with a P/B ratio of 3.89 is clearly the more popular company - but we've learned that stocks are like people, the most popular ones are not necessarily the most virtuous.
As far as virtue goes, STX's balance sheet can't be compared to WDC's as pointed out in the article last December "Hard Drives, Floods, Monasteries and Investment Returns". That's why when WDC went elephant hunting they brought home a 4.9 bln. dollar deal that put their market share and technology in an entirely different category, and that their competitors couldn't do if they wanted to - and yet they trade (even after a steep run-up) at a mere 1.65 x book. After long and hard reflection we still can find no explanation more sophisticated than the proposed "popularity" theory propounded above to account for this disparity in reason, but we do believe that in time, the position will be reversed.
Of course the numbers above get more interesting when the June and Dec. QTR estimated TAM is considered. The company commented in their CC:
"Consistent with industry analyst projections, we believe that the June quarter TAM will be approximately 160 million units. Given these dynamics, the pricing environment remains benign and we are raising our non-GAAP gross margin expectation to be at least 34.5% for the June quarter. We expect to achieve revenue of at least $5 billion and operating expenses of approximately $400 million to $500 million…"
The company then went on to say:
"For the second half of the calendar year, we are planning that the industry will continue its current pace of recovery, and combined with the demand for cloud infrastructure and the introduction of Win 8 and new thin and light notebook products, the December quarter TAM should exceed 185 million units. Under these conditions, we believe Seagate will maintain market share of approximately 43% and will be on track to achieve calendar 2012 revenues of at least $20 billion. In addition, we are planning for non-GAAP gross margins to remain above 30% exiting calendar 2012."
The last line appears to confirm another prediction made in the article "Wait! That was our price target and other musings on Memory and storage" published last month namely:
"Despite returning to 100% capacity, ASP's will remaindrastically elevated for remainder of 2012"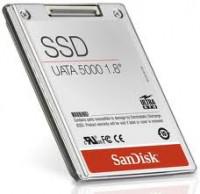 For nearly two years there has been a persistent notion floating around that SSD or flash memory drives would swiftly replace conventional HDD's to the detriment of companies like WDC and STX, but this, as we have written in the past, has hardly been the case. A review of the Petabytes shipped per category indicates that HDD's have increased at a calculus far in excess of SSD's since 2009 with about 18x the volume expected into 2014 (see IDEMA data).
In September 2010 in the article "640K ought to be enough for anybody…" WDC vs. STX the following reasoning was provided:
"Investing in Technology is difficult. It is highly speculative, and hard to create enduring advantages over competitors. The price of technology goes down constantly, and "breakthroughs" are quickly eclipsed; storage and memory are no different. Another setback for technology is the cost of R & D, taken out of operating income, it reduces owner profits. As technology goes, if there is a "commodity" in the business that benefits from brand strength, and steady, growing demand, it is storage.

Storage however, in the technology world, may be a bit unique in this area. Gains are made over a span of many years in quantity, and not necessarily quality, or major scientific breakthroughs in the way data is stored. Those costs are often shared amongst many commercial concerns and academic institutions, freeing commercial storage companies to focus on operational efficiency during long periods of regenerating and improving existing storage technologies. Investments in "promise", although still "technology" related, are all the more difficult to understand given this realty. History is replete with examples of the clear delineation between innovation and profit. If innovation is not always commensurate with consistent profits, then is the balance sheet not one of the best place to look for value?"
Only 34 days ago in the article "Wait! That was our price target and other musings on Memory and storage" we included a copy of an email sent to an investor that said simply the following:
"….just to clarify the advice given last Friday the 16th regarding (SNDK) - the (proposed) essay written last week involves the movement from device level SSD to enterprise SSD (the cloud) - this should be a steady transition over the next 3 years - while SNDK leads in "DLS", it is not at all clear how they intend to compete in enterprise (http://www.sandisk.com/about-sandisk/press-room/press-releases/2012/sandisk-acquires-flashsoft) - whereas it is clear how the likes of WDC intends to compete. It seems likely that device level storage will face similar dynamics (pricing pressure) as DRAMM has over recent years.

is a strong company financially (although nothing like WDC) with impressive operating results (not sure it can be maintained)

…have not done deep DD on SNDK, only cursory… however, it does not represent a "value" at the current price, and the industry seems very shifty…

It is for all of the reasons above, that the suggestion to sell SNDK was made last Friday"
Here are the benchmarked results for SNDK since that email was published (and the price the investor sold at after our email):
| | | | | | | | |
| --- | --- | --- | --- | --- | --- | --- | --- |
| | Date | Price | Date | value | perf. | Months | Annualized |
| | | | | | | | |
| --- | --- | --- | --- | --- | --- | --- | --- |
| SNDK | 3/21/12 | $51.55 | 4/19/12 | $39 | -24.3% | 0.95 | -306% |
| S & P 500 | 3/21/12 | 1402.89 | 4/19/12 | 1376 | -1.9% | 0.95 | -23% |

Disclosure: I have no positions in any stocks mentioned, and no plans to initiate any positions within the next 72 hours.