In a few years, we will all know who was right - the IEA, CERA, and other optimists or the peak oil crowd. One look at this chart from the recently released study(.pdf) by Energy Watch Group, and it is clear there couldn't be a bigger difference of opinion.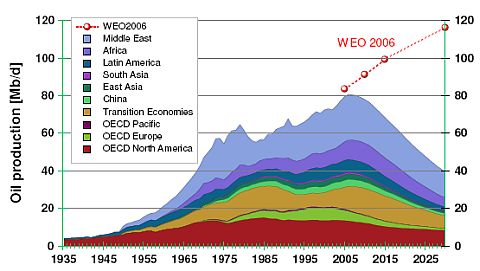 The "WEO" in the chart above is a reference to predictions in the International Energy Agency's World Energy Outlook where, "continuing growth of oil supply and, as a consequence, a continuation of business as usual for decades to come is deemed possible."
We will see.
The entire report is worth a look - the Executive Summary is linked to above, for the entire 115 page study, see "October 2007 Oil Report(.pdf).