Recently I attended the ALM Real Estate Media Group's RealShare Net Lease 2012 conference at the New York Marriott Marquis. Featured at the annual event were several prominent NNN sector investors and advisors including keynote speaker Sam Chandan, president and chief economist of Chandan Economics.
The single tenant net lease (aka. triple-net) sector has become a growing investment option due to long-term leases, fixed rental growth and favorable cap rates. Conversely, more institutions, pension funds, and REITs are expanding into the safe-margin sector.
"To some degree, net lease goes well when the market is kind of frothy," said Paul McDowell, chairman of the board and CEO of CapLease Inc., addressing more than 250 attendees at the New York Marriott Marquis. "When the market bottoms out, we become sexy again."
At the same time, the trend signals bigger concerns, as explained by keynote speaker Sam Chandan, president and chief economist of Chandan Economics. Chandan explained while spending is increasing, personal incomes are not - a trend that is presenting a challenge for bricks-and-mortar retailers, property owners and investors who depend on consumers to drive retail sales.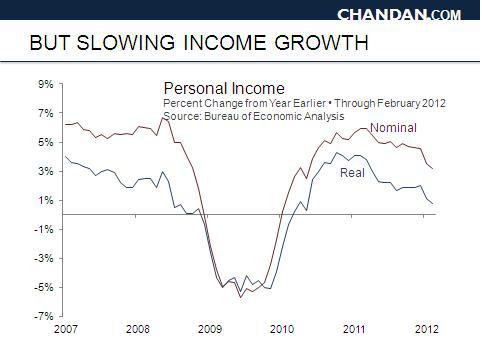 And this trend makes it all the more challenging as personal savings rates continue a downward slide.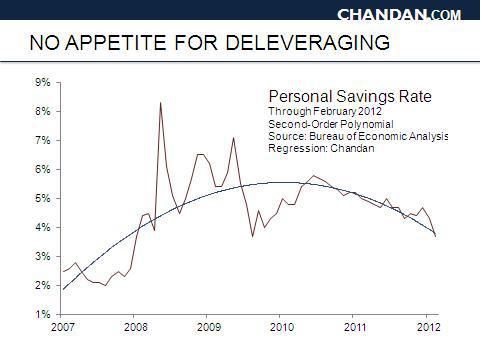 "While all these other dynamics are going on, we know there are fundamental changes in the way Americans shop," Chandan said.
It doesn't affect every aspect of the retail landscape equally, but what we know is that there are some goods that lend themselves to substitution out of big-box retailing and into online sales to a greater degree.
The e-commerce business model is not a devastating blow for retailers; however, the growing concern is the depth of the impact and more importantly, the adaptation of the retailers to the competitive on-line selling space.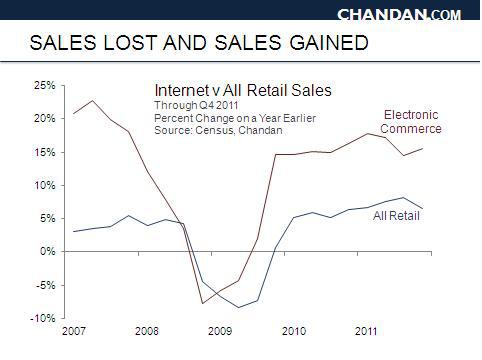 The labor market, while seeing steady gains, is still down 3.9 percent from the 2008 downturn, which Chandan said shows a relative weakness in the market.
Our ability to recover lost jobs and our ability to get people back to work and our ability to grow jobs that are ultimately critical for spending in the retail sector, now there is a bigger challenge for us.
Chandan added that the reliability of income drives the outcome of the success of the retail sector.
In real estate, it will be some time before we see more positive net absorption, stronger momentum in rent growth and occupancy rates that are high enough and NOI going quickly enough to see new construction.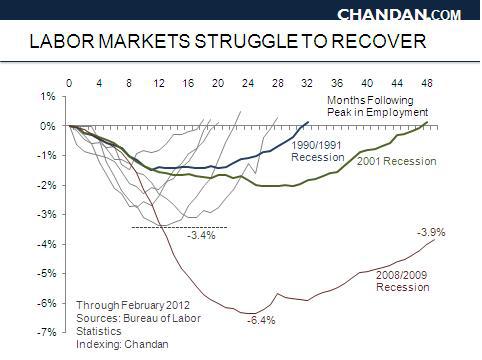 Despite economic headwinds, opportunities exist in the NNN space, especially for REITs, panelists agreed during the "State of the Net Lease Market" discussion. Fresh off its recent merger, Trevor Bond, president and CEO of WP Carey & Co. LLC (NYSE:WPC) said private REITs going public is a "positive trend" to create liquidity events.
Under the deal, the company's real estate portfolio will go from 14 million square feet to 43 square feet, which will be leased to 135 companies worldwide following the merger. It will have a total equity market capitalization of approximately $3 billion, and a total market capitalization of $5 billion. (see Seeking Alpha article). Bond added:
It will be a model for how well the market responds to the stock once it's out there. There are a whole host of challenges in going from a non-traded REIT to going public, but it allows our investors another possible exit strategy.
Other panelists said overall cap rates have compressed and leases are generally longer, providing stability and less risk than in years past.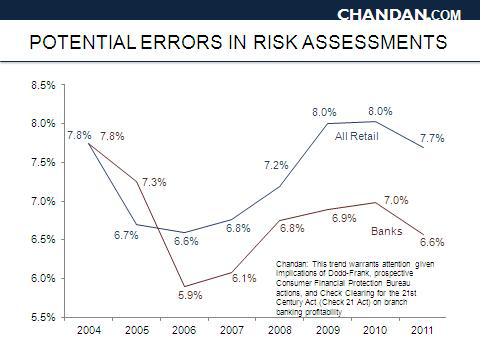 In addition, there is still a significant spread between current cap rates and alternative fixed-income products. This is especially convincing when you view (below) the arbitrage between current triple net cap rates and the 10-Year Treasury yield.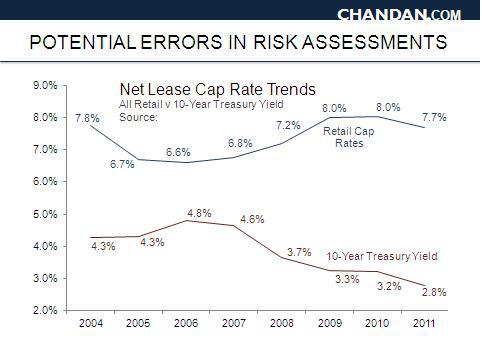 In the build to suit market, Gordon Whiting, founder and senior portfolio manger of net lease strategy at Angelo, Gordon & Co. LP, said that the asset matters most.
"For us, the main question is how critical is that piece of real estate, more so than if it is a primary or secondary location," he said. Chandan's bullish sentiments on net lease investments are summed up as follows:
The uncertain retail environment and property investors' limited appetite for risk-taking lend themselves to stronger demand for net lease assets with credit tenancy. The risk-mitigating features are fairly clear: a long-term lease with a high quality tenant limits exposure to market. Tenant quality is crucial since the tenancy risk is concentrated in a single counter-party. An unexpected bankruptcy can devastate cash flow. The macro environment is an important element of the lease renew calculus. Bank branches, for example, are highly sought after but must be evaluated carefully.
My Triple Net Picks
There are a variety of triple net and industrial REITs to choose from and each REIT has its own unique operating and investment platform. Within the triple net sector I recommend Realty Income (NYSE:O), National Retail Properties (NYSE:NNN), Agree Realty Corp. (NYSE:ADC) and American Realty Capital Trust (NASDAQ:ARCT-OLD). Within the industrial sector I recommend Monmouth RE Investment Trust (NYSE:MNR), STAG Industrial (NYSE:STAG), CapLease Inc. (NYSE:LSE) and Prologis (NYSE:PLD). Finally, I like W.P. Carey and all though it is not technically a REIT (yet), the sale-leaseback platform has proven to be extremely sustainable model - in good times and bad.
Brad Case, Ph.D., CAIA, Senior Vice President and NAREIT explained the triple net lease sector as follows:
Investors are comfortable with the ability of these REITs to manage their balance sheets in a way that gives them two advantages. First, being strongly capitalized means that their returns are less subject to swings in the market--they're fairly stable, provide good risk-adjusted returns. Second, a strong balance sheet means they also have access to capital when there's a favorable opportunity for growth. Basically, investors think their strong balance sheet management will translate into strong, but stable, earnings growth going forward.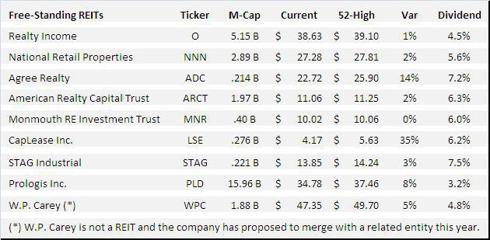 Disclosure: I have no positions in any stocks mentioned, and no plans to initiate any positions within the next 72 hours.