The S&P/Case-Shiller Home Price Indices for August were released Tuesday morning, and the results were once again not pretty. 17 of the 20 cities that are tracked were down month over month and 15 of 20 were down year over year.
Florida struggled mightily, as Miami and Tampa were down the most month over month and Tampa was down more than 10% year over year. Detroit, which fell 9% from August of 2006, got a bit of good news by rising slightly month over month. The only city that saw both month over month and year over year gains was Charlotte, which has held up the best throughout the entire decline over the last two years.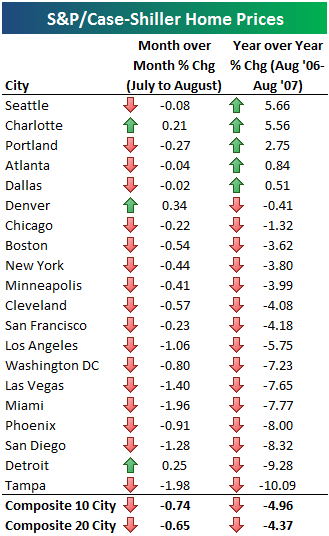 The charts below are the year over year percent changes in median home prices by city on a monthly basis.