I was speaking with Eric Beder, a retail analyst from Brean Murray, Carret & Co., about NexCen (NEXC) recently and he told me, "they can make good deals, but now we need to see if they can make good on their promises."
The biggest NexCen acquisition to date has been the Athlete's Foot -- a troubled brand which declared bankruptcy in 2004. NexCen recently introduced two new concepts for the chain. One is a new look for the performance stores and the other is a fashion-driven concept for urban centers.
I was in Tuscaloosa, Alabama the day the first store with the performance look opened and thought I'd post some photos, since this is one of the first big tests of the new management. It has been a very long time since I have been in any sort of an athletic shoe store, so I'll leave it up to you to decide if the new concept is working.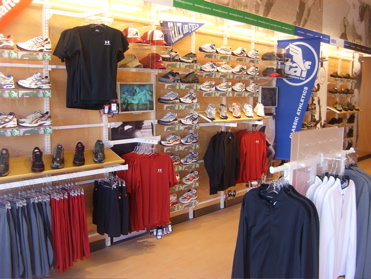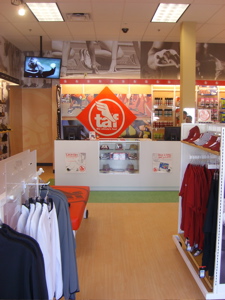 Oh, and the TV in the back will be used to broadcast live training videos for the local staff from NexCen University -- the center of the franchise management team in Atlanta.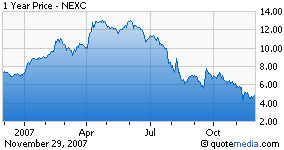 Disclosure: none