Stock Analyzed: Actions Semiconductor Co., Ltd. (NASDAQ:ACTS)
Current Stock Price (as of May 2, 2012): $1.70
Arbitration Fair Value Assessment: $4.00 or higher
As mainly a value investor, I pay a lot of attention to companies with a strong business model that are below their current book value, such as E*TRADE Financial (NASDAQ:ETFC). I also pay a lot of attention to stories of companies with valuable cutting-edge technologies that have seen their stocks depressed to multi-year lows because many companies in this situation are good acquisition targets or high-stake investments by other companies. The latest story of Microsoft's (NASDAQ:MSFT) $300 million investment in Barnes & Noble (NYSE:BKS) is a perfect example.
Because of the big drop in share prices over the past two years, many Chinese small- and mid-caps fit both criteria and have seen their stock prices more than double this year when the market suddenly recognized the disparity between their stock prices and their intrinsic values. Dangdang (NYSE:DANG), SmartHeat (NASDAQ:HEAT), Recon Technology (NASDAQ:RCON), Guanwei Recycling (NASDAQ:GPRC), and Xinyuan Real Estate (NYSE:XIN) are some good examples.
One company, Action Semiconductor , boasts industry-leading, cutting-edge technologies, a top-notch management team, and the safest assets on its balance sheet, but it is still totally overlooked by the market and sitting at probably the lowest ratio of market capital to book value I have ever seen.
Action Semiconductor, or NVIDIA (NASDAQ:NVDA) of China, is a leading audio and video chip set manufacturer in China and one of the first electronic chip manufacturers to go public in the U.S. The company designs, develops, and markets integrated platform solutions, including system-on-a-chips (SoCs), firmware, software development tools, and reference designs for the manufacturers of portable media players. Its SoCs are integrated circuits that incorporate a digital signal processor, a micro controller unit, embedded memory, codec, a power management unit, and other components. More background information for the company is available on its corporate website.
The company did its IPO in November 2005 and showcased stellar revenue growth and strong profitability from 2005 to the first half of 2007 powered by its red-hot MP3 products. Starting in the second half of 2007, as margins in the MP3 market were squeezed and new substitutes, such as PDA and iPod away the MP3's market share of portable audio devices, the company saw a painful and long period of revenue decline and margin erosion. Starting from 2009, under the leadership of ex-CEO Mr. Yeh, ex-CEO Mr. Niccolo, current CEO Dr. Zhenyu Zhou, and several other key executives and directors, the company implemented a re-organization, re-engineering, and upgrading of its R&D, marketing, and operations departments and re-focused and repositioned its product offerings.
Under the leadership of ex-CFO Pei-Fen (Patricia) Chou and current CFO Nigel Liu, the company has carefully managed its balance sheet to maintain high levels of cash and current assets and almost no debt to help the company weather the biggest financial storm in the past 50 years. The company stayed almost at the breakeven point at the peak of the financial crisis in 2009. After over three years of diligent work, the company finally passed the valley of its revenue and margin curve and has seen its revenue and margins reversing course to start trending upward again in the second half of 2010.
Management Team
The company has a management team with top-notch experience and credentials. CEO Dr. Zhenyu Zhou earned his PhD degree in Signal and Image Processing from one of the best engineer schools in the world-Viterbi School of Engineering in the University of Southern California (ranked No. 12 in the United States in the latest U.S. News Rankings). He was a founder and top-level executive in many high-tech companies, including Mavrix Technology, a developer of multimedia and mobile TV SOCs for brand-name and non-branded cell phone makers in China; ESS Technology, Inc. in Fremont, California, a developer of CMOS sensors for cell phone makers such as Motorola, Samsung, and LG; and NetRidium Communications, Inc. in Irvine, California, a leader in high-speed home networking.
CFO Nigel Liu has been with the company since 2007 and was promoted to his current position in August 2011. He earned an MBA degree from National Taiwan University, the top university in Taiwan. He has over 13 years of professional experience in accounting and finance in one of the Big 4 accounting firms: PricewaterhouseCoopers. He is a globally recognized Certified Internal Auditor (CIA), a Certified Public Accountant (CPA), and a Qualified Internal Auditor (QIA) in Taiwan.
The previous CFO Pei-Fen Chou (Patricia) served from October 2007 to August 2011 and is still serving as an advisor to the company. She has earned a stellar array of educational credentials-a BBA from National Taiwan University, a Master of Accounting from the University of Southern California, and an MBA from the University of California at Berkeley. She is a Certified Public Accountant in Taiwan, the United States, and China and has experience in financial auditing with Deloitte in Taiwan, Hong Kong, and the United States. She served as the Director of Business Development and then Senior Director of Accounting at Semiconductor Manufacturing International Corporation (SMIC), where she was responsible for establishing a U.S. presence, developing new business initiatives, and leading the company's global accounting team. She also participated in raising US$650 million in private funds and SMIC's US$1.6 billion NYSE-listed IPO. From 1996 to 2001, Ms. Chou was the Director of Accounting and Planning of Winbond Electronics Corporation's U.S. operation.
Mr. Shao Chuan Li (Shawn) has been a Director of Actions Semiconductor Co., Ltd., since September 2005 and Chief Technology Officer since December 2001. Mr. Li earned a Master of Science degree in electrical engineering from Beijing Institute of Technology, one of the top technical institutes in China. Before joining Actions Semiconductor Co., Ltd., Mr. Li was the director of research and development at Zhuhai Arestek, Electronic Co., Ltd.
Another key person is Mr. Chin-Hsin Chen (FRED), who has served as a Director since October 2007. Mr. Chenalso currently serves as an Endowed Chair Professor in Shanghai Jiao Tong University and is one of the most recognized figures in the field. He was a director of the OLED Laboratory, Display Institute, National Chiao Tung University in Hsinchu, Taiwan, and Director of the Centre for Advanced Luminescence Materials (CALM) at Hong Kong Baptist University. Mr. Chen was also a group leader and senior scientist at the Display Technology Laboratory of Eastman Kodak Co., in Rochester, New York, U.S. Mr. Chen is the co-inventor of the key Doped OLED Guest-Host Emitter Technology and has been awarded more than 35 U.S. patents. Fred is one of the top scientists and engineers in the field of EE and is a key addition to the company. He has helped the CTO recruit many top talents in the field and transformed/upgraded the capability of the R&D Department over the past two years.
The executives, and particularly the CFOs, have a track record of being brutally honest in composing financial reports and answering analysts' questions and being extremely conservative in their estimates of pro-forma financials. The downside to investors, especially short-term traders, is that this is not a management team that likes to actively promote the company's stock. The upside, especially for long-term and value-based investors, is that they can be assured that the management team will deliver whatever it promises and that the reported financial statements are as rock-solid and as "real" as possible. Comparisons of the estimates and actual results for the last four quarters are shown in Table 1.
Table 1: Estimated vs. Actual Revenues and Gross Profits over the Past Two Years

Q1 2010

Q2 2010

Q3 2010

Q4 2010

Q1 2011

Q2 2011

Q3 2011

Q4 2011

Revenue - Management Estimate

7,000,000

9,000,000

9,500,000

9,000,000

8,000,000

10,500,000

12,500,000

12,500,000

Revenue - Actual

7,890,000

9,662,000

9,298,000

10,735,000

9,366,000

10,477,000

15,349,000

12,293,000

Gross Profit

Management Estimate

2,450,000

3,150,000

Less than 3,800,000

3,600,000

3,200,000

4,200,000

5,000,000

5,000,000

Gross Profit Actual

3,122,000

3,824,000

3,724,000

3,988,000

3,666,000

3,971,000

6,232,000

4,619,000
Due to some bad incidents in Chinese reverse merger stocks (RTOs) and small caps over the past couple years, many investors want to make sure that a Chinese small cap's financial numbers are real and clean before investing in the stock. In my opinion, Action Semiconductor holds the highest score among all Chinese small caps in this regard.
Below is a list of other evidence that proves that ACTS offers investors a very high accounting report quality that is almost as good as the ones offered by a well-known international big caps.
ACTS is not an RTO stock. It went public through regular process and went through all the standard "tortures." At normal times, this fact is not a game-changer that is worth mentioning (again, Berkshire Hathaway, Texas Instrument, and even NYSE went public through an RTO). However, this is certainly not a normal time for Chinese small caps. Since most recently assaulted Chinese small caps are RTOs, lets check this one off first.
It has a Big 4 auditor that has been with the company from day one and has signed off on all annual reports. Of course, having a Big 4 auditor does not guarantee 100% no accounting issues, but at least the chance is much smaller than companies that do not hire a Big 4 auditor. Again, since most Chinese small caps do not have Big 4 auditors, this does distinguish ACTS from the majority of the crowd.
As mentioned, the company has a management team with very high educational and professional credentials from Western and Chinese institutions and corporations. The quality of the management team of ACTS is rarely seen in Chinese small caps.
I have listened to most of the company's conference calls after the releases of the quarterly reports. The company's past and current CFOs and CEOs frequently mentioned that they wanted to be conservative in estimating revenue and margins for the coming quarters and to remind investors of the challenges they faced during the period of transitioning the company and repositioning its product offerings. This sincere and honest tone and forecasting approach are totally opposite to the management team of a company that wanted to manipulate financial statements and pump up its stock price.
The company was selected by the Guang Dong Provincial Government office as one of the 50 "Core and Backbone Enterprises" in Guang Dong Province in 2011. The award committee says that all 50 companies that received this award "own strong innovative capability, control critically important technologies, have very healthy financial status, own superior IPs and brand images, own good prospects in their products, and have strong capability to lead their respective industries." It is unlikely that the biggest province in China would put its reputation on the line and give such high praise to a fraudulent or low-quality company.
Unlike some companies that bluffed their business coverage in China or are too small or local to have high visibility online for American investors to check, new articles about ACTS and its products appear all over the place online almost every month in China. Many articles stress that the company is one of the biggest audio/video chip designer/maker in China; some say it is simply the biggest. In other words, the consensus on the street in China backs the management team's claim that despite all headwinds the company faced in revenue and margin, it is still the market leader in multimedia chips and possesses a huge number of valuable patents (e.g., its famous Action Ear Friendly [AEF] technology) and a premium brand name.
In almost all fraudulent cases, the companies either inflated revenue and/or capitalized expenses to improve their bottom line. In particular, in most recent cases of Chinese small caps that were accused of frauds, almost all of them are accused of inflating revenue to produce an unusually high revenue growth rate (whether many of these accusations are true or not are still to be seen). However, in ACTS's case, there is no characteristic of unbelievable revenue growth or margin increase in its financial statements since its inception. Instead, the company's revenue and margin have been on a continuous decline for over three years until they turned around last year. It is apparent to me that the CFO and management team have no interest or intention whatsoever to manipulate the accounting books, but instead they just want to present numbers as real and in conformance with GAAP rules as possible to shareholders.
Unlike most Chinese small caps, the company bought back a sizable number of shares over the past four years. Unlike some companies that just announced a stock buyback but did not actually buy back any shares later or only bought back a small number of shares, the management team not only announced a share buyback but actually walked the walk by buying back 18 million shares, which was over 20% of the total shares outstanding at the commencement of the buyback program.
Any one of these characteristics alone does not mean much about the quality of a company's financial reports and internal control. However, together they significantly decrease the probability of any deficiencies or manipulation in the company's accounting and financial reporting process.
Industry, Competitions and Products
Growth in demand for the electronics in China and most parts of Asia hit the bottom in mid-2009 and has been climbing since last autumn. The growth of the Chinese economy (GDP) has slowed over the past nine months or so, but it is still above 8% annual rate. After restraining their consumption in electronics for over two years, many consumers in China started feeling itchy and regained their impetus to buy audio and other electronics again in 2011. In addition, consumption of electronic products is getting another boost under China's central government's mandate of increasing domestic consumption this year. After spending several years in diligent R&D and re-focusing, the company has gained a very firm footing in several budding product segments such as GPS and MP4 and integrated networking and mobile chipsets (Android being the last hot addition).
The company has released several highly profitable new product lines over the past few years. Its series 13 chipsets saw good demand in 2009 and 2010. Its GPS chipsets and automotive also saw strong demand in 2010 and demand is still increasing going forward, especially in the vast under-developed regions in China that are experiencing fast urbanization now and are home to two-thirds of its 14 billion population.
In 2010, Actions increased its product offers in MP4 market, which continue to be a key segment for the company. Its VGA MP4 chips were hot sellers in 2010 and new QVGA MP4, D1 MP4 (series 25 and series 28), and high-definition PMP chips with even higher unit prices are expected to gain momentum starting this year, further raising the company's future gross margin closer to its historical 45%- 50% level.
The company released a new product line - G1000 - last year that targets the high-end, multi-media heavy PMP market, which is growing exponentially all over the world and especially in China and other parts of eastern Asia. The chipset is used in many hot new mobile communication and game devices. An article on 3d.southcn.com has good descriptions of many products using the chipset.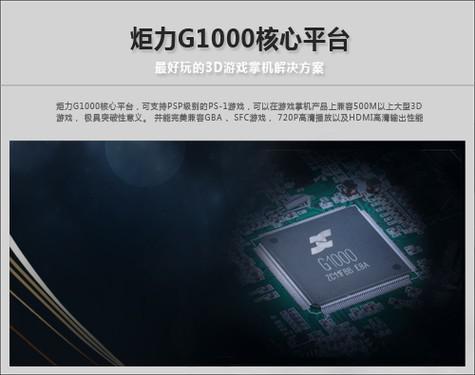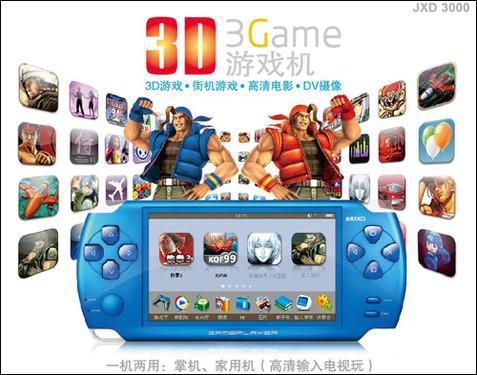 Last and probably most excitingly, the company launched MIPS chipsets supporting Android-based mobile phones Series 70 last year and just announced the last one, ATM701x, this week. These chipsets have attracted huge interest at the Vegas electronic shows over the past two years. Android has grabbed a huge share of the smartphone market over the last several years and still has enormous potential. Android is already the market leader in smartphones, PDA, MID, and tablet markets. According to many experts, Android's market share will growth over the next four years and its total units sold per year will rise as annual smartphone sales continue to multiply. Note that ATM701x chipset is a complete solution that offers communication, graphic, and audio capabilities for a device. Like G1000, ATM701x is used in many hot new mobile devices including tablets. A recent article by PCOnline gives very detailed descriptions of a hot tablet Gemei HD8900 Live that uses ATM7001 (a model in ATM701x family). Note that the quality of the graphic displayed on the screen of HD8900 is noticeably superior over that of the other device mentioned in the article.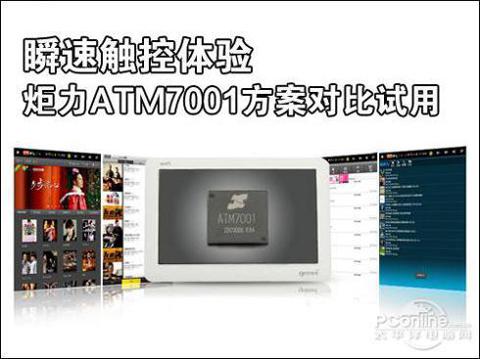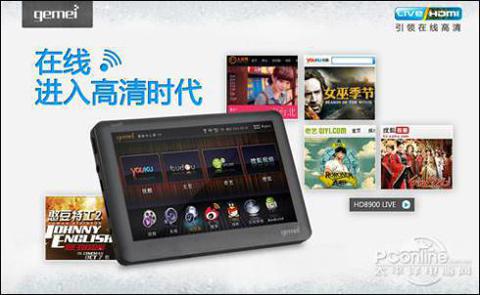 Being the leading chipset provider for PMP devices and Android-based devices definitely gives investors a table-pounding enthusiasm for the company's short to long-term growth.
On the supply side, over the past three years during the economic storm, many competitors of ACTS have gone out of business in China, and the surviving firms scaled back their production capacity dramatically. As a result, the capacity on the supply side suddenly shrank to a huge extent and now is very tight in meeting the re-surfacing demand. Electronic manufacturers and end-users started turning back to reputed and established industry leader like ACTS's innovative new products with reliable quality and production capacity. Now, rather than having capacity overflowing from 2007 to 2009, the industry is starting to have supply shortage in the second half of 2010.
So now aggregate demand is rising and aggregate supply is low. As the management team said in recent conference calls, now ACTS not only is not experiencing much price or volume pressure from its customers but is actually getting more demand for its products. In conclusion, for shareholders of the company, the stock right now is at a very sweet spot and enjoying both currently stable linear revenue growth and very attainable catalysts for increasing/exponential growth rate and margins in 2012 and beyond.
Catalysts for Price Appreciation:
Continual and Increase Share-Buybacks: ACTS has been buying back shares since 2007. It has bought back about 18 million ADR shares in the past four years. The company has tons of cash ($221 in cash and marketable securities as of December 31, 2011), a level that is not achieved by any other Chinese electronic manufacturer. So unlike many other competitors with high leverage and suffering, ACTS is not hit any by the current temporary high-interest environment and is actually earning quite a decent interest income on term deposits and government bonds.
Investors and analysts have been pressuring the management team for more than three years to use more aggressive methods (such as Dutch auction or set-price tender offer) to buy back more shares at a faster speed. At a minimum, management is expected to continue buying back shares at steady pace every month, providing a buttress on the stock price from below and keeping short-sellers away from the stock. After being pressured for such a long time and seeing more concrete evidence of the increasing demand on its products and trend of growing revenue, the management team may announce new, additional, buy-back programs at any time. Such an announcement will send a strong signal to the market that appreciation of the stock is not quick enough to realign to its fair value and propel the stock close to its book value at around $4 in a very short time.
Exponential Sales Growth Powered by New Products: For any electronic equipment or component manufacturer, it is always possible that a few new home-run products can raise the company's brand image and recognition higher by a few notches and increase revenue by multi-folds. Intel's (NASDAQ:INTC) x86 chip, Research In Motion's (RIMM) BlackBerry, Apple's (NASDAQ:AAPL) iPod, and even Action's early MP3 products are all good examples. After several years of hard effort in re-engineering its R&D and marketing departments, the last array of new products released since the second half of 2010 are much more cost-effective and marketable to its customers. Also, unlike in 2007 to 2009, this time the company's products and solutions are riding on the front of the major new trends of consumer electronics rather than chasing the waves. If the new high-end MP4, PMP, or Android chipsets can fulfill their full potential, we can soon see annual revenue run-rate going back to the $100 million+ level seen in 2006, the first glorious era of the company when the stock traded at over $10.
One way to look at ACTS's exponential growth potential is to think about the stock now as NVIDIA in 1999 or Broadcom (BRCM) in 1999 and where its price might be after two years as NVDA in 2001 or BRCM in 2001.
Buyout Offer of the Stock: The current price of the stock is only about half of cash equivalent per share and 42% of book equity per share. Because the company's highly valuable reputation and brand name and because an overwhelming portion of the company's assets is in cash and marketable securities, a lucrative arbitrage opportunity can be easily executed by industrial or financial buyers. A financial buyer can use hostile or friendly takeover to buy all shares below $278 million ($4 per share), take the company private, and sell the company or individual pieces of assets to suitable private buyers in the U.S. or China for more than $278 million. Alternatively, a financial buyer can re-IPO the company in Shanghai exchange where Action's peers are trading at 3x-6x book value to earn an even bigger gain. An industrial buyer (other electronic chip makers or equipment makers) can also buy all shares under $4 per share and then remove almost all SG&A expenses and a huge portion of R&D expenses from Action's current income statement (assuming that the buyer has enough SG&A and R&D staff of its own to handle Action's business) to make Action's business immediately highly profitable earning over $35 million in 2012 and make the acquisition immediately accretive to the buyer's bottom line (12.5% return on investment on the first year). Moreover, the buyer can realize further synergies by additional cost saving along supply chain (vertical integration), product line expansion or cross selling (horizontal integration), or improved product quality/functionality using Action's technologies and IPs. Apple, Nvidia, Broadcom, Lenovo, Samsung, HTC, Google (NASDAQ:GOOG), and Amazon (NASDAQ:AMZN) are all potential buyers that can benefit greatly from folding ACTS into their arms.
Valuation
To conduct relative valuation of ACTS, qualitative measures and multiples of four companies with business similar to that of ACTS are used. Taiwan Semiconductor Manufacturing (NYSE:TSM) and United Microelectronics (NYSE:UMC) are headquartered in Taiwan and BRCM and NVDA are headquartered in the U.S. The comparisons are shown in Table 2.
Table 2: ACTS and Comparables by Qualities and Ratios

ACTS

TSM

UMC

BRCM

NVDA

Balance Sheet Health and Stability

Very High

High

High

High

High

Business Sustainability and Stability

Average

High

Above Average

High

Above Average

Forward Organic Growth Rate

Average

Low

Low

Average

Low

External Growth Potential

Above Average

Below Average

Below Average

Below Average

Below Average

Price to Book Value per Share *

0.42

3.74

0.94

3.07

1.95

Price to Cash per Share **

0.53

16.10

3.65

4.44

2.53
* Numbers provided by Yahoo Finance as of May 2, 2012.
** Stock price as of May 2, 2012 divided by total cash per share as of December 31, 2011.
As we can see, due to ACTS's current extremely high level of cash and current assets on book, strong leadership position in the multi-media chipsets industry in China, and strong buttress and highly predictable revenue and net income growth trend going forward, the overall quality and value of ACTS as an enterprise can really be compared to other more well-known peers. The presence of high-interest fixed-income securities in ACTS's assets and its interest payments in earnings provide a nice buttress to the company's earning and holds down the volatility of earning and asset beta. Because the company emerged above the break-even line last year and is almost 100% certain to continue to be profitable in 2012 and beyond, with the profitability very likely increasing from this moment on, the stock really cannot stay below book value of equity for long before an immediate arbitrage is executed by a competitor (M&A) or financial institution or big private re-organization financer like Carl Icahn or Warren Buffett (LBO and re-IPO on Shanghai exchange). So, my first price target is set at $4.00, roughly the expected book value per share by end of 2011. Note that for companies in a booming economy and fast appreciating real estate market, the values of assets on a balance sheet almost always are lower than their market values, or the amounts the company will be able to realize for shareholders and creditors in the event of liquidation. By my estimate, Action's headquarters land and buildings have appreciated at least 30% since the day they were bought or constructed. So, the true value of shareholders' equity is actually more than $4. Of course, the company's future earnings are not worthless and, in fact, can be quite substantial as discussed earlier. A thorough DCF valuation will probably yield a fair value of $5 or higher.
I'll provide a detailed forecasting of the company's financials for the next two years in my next article and make a more methodical calculation of the stock's fair value. For now, I'd put a floor at $4 per share. The company is going to report first quarter 2012 financial results on May 8, 2012. I don't expect the results to be eye-popping or table pounding because first quarter is the slowest season for semiconductor and electronics industries. Still, I expect actual results to beat the management's own estimates again. With the hot new products that were recently announced and more that are coming this year, I think the next three quarters will be very exciting for the company and its shareholders.
Disclaimer: please read my standard disclaimer for my articles here.