I have been expecting a rally off of the extreme oversold condition from the past month. I had expected it to last at least until the Fed meeting next Tuesday, when the Federal Open Market Committee will cut the target rate by at least 0.25% and maybe 0.50%, and possibly well into the new year. However, two things make me believe that this dead cat bounce may be flickering out faster than I thought.
First, The Four Horseman - the leaders of the tech rally - may be topping out. They may be in the process of putting in lower highs. With the exception of Amazon (NASDAQ:AMZN), the other three have opened on their highs and closed lower the past two days.
Apple (NASDAQ:AAPL)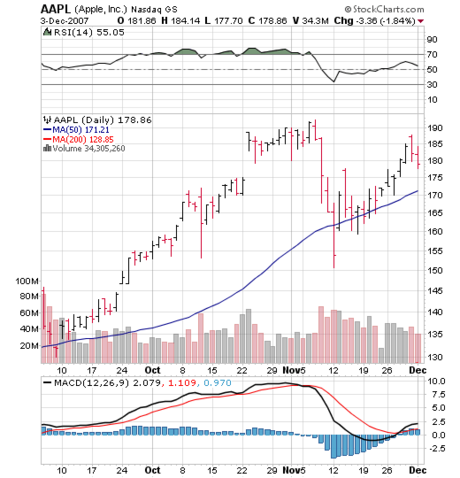 Amazon (AMZN)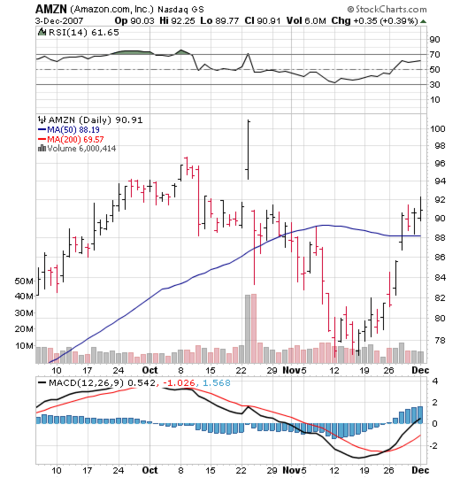 Google (NASDAQ:GOOG)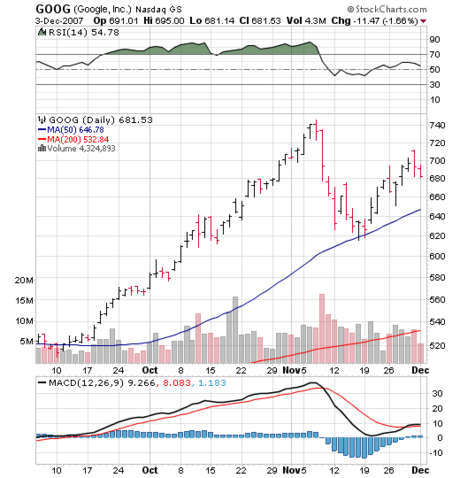 Research in Motion (RIMM)looks particularly vulnerable.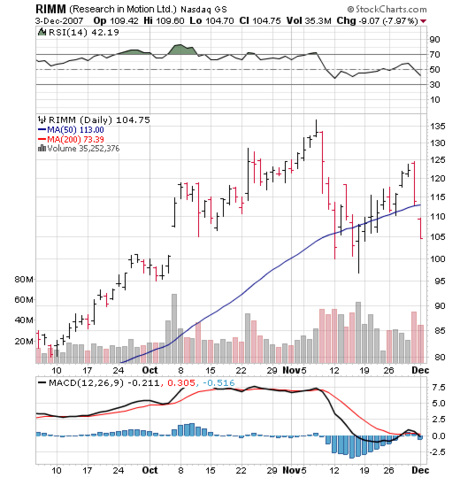 Over the past month, I have scrolled through 1400 charts, and compiled a list of stocks at or near their highs and lows as a potential trading list. I am running at about 25 at the highs that I would go long on a short-term trading basis, and have about 100 that I would short. It appears to me that the internals of the market are very unhealthy.
I still expect the market to continue the rally, though I have no conviction that this will actually happen. However, all rallies are to be sold and/or shorted. Equity markets are in denial of the problems in the credit markets and the economy.
I covered a portion of my short position a few weeks ago. I will look to re-establish those positions in the near future.