I have been monitoring the copper warehouse stock levels in previous articles and today I came across an interesting article on SeekingAlpha talking about copper futures contango. In that article the author gave a historical chart of the premium or discount for contracts extending about a year to 18 months in the future.
If we look at Chart 1 and Chart 2, we see that historically, the copper price goes up, when there is backwardation (or a discount for prices in the future). This occurred in 1988, 1995 and 2006. The premiums were around $US 0.15/lb on average.
(Click charts to enlarge)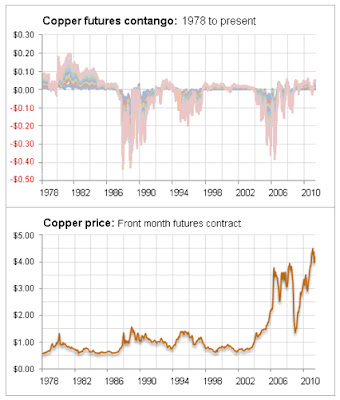 Chart 1 and 2: Copper futures contango and copper price
After the financial crisis of 2008, we didn't have much backwardation in copper. Only just recently, copper just went into backwardation the first time since January 2012. LME and COMEX copper stocks are dropping at a very fast pace due to cancellation of warrants (Chart 3). When warrants get cancelled it is a proxy for copper about to leave the warehouses. Canceled warrants currently stand at 35.16% of total stocks at the LME. This drop in copper warehouse stock levels tells me there is tight supply and that should be positive for the copper price. A deeper analysis of these copper warehouse stock levels tells us that spare copper has been leaving non-Chinese countries and has been migrating to China. For example, warehouses at New Orleans, and St. Louis, had a decline in copper of 1350 tonnes and 1050 tonnes respectively. While Gwangyang's copper inventories rose up 1000 tonnes. Based on this evidence, I believe China is preparing to stock up on real assets as can be witnessed on Chart 4. In fact, some Chinese copper warehouses are so fully packed, that staff car parks are being used to store copper.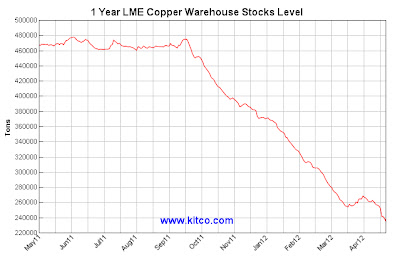 Chart 3: Copper LME copper warehouse stocks level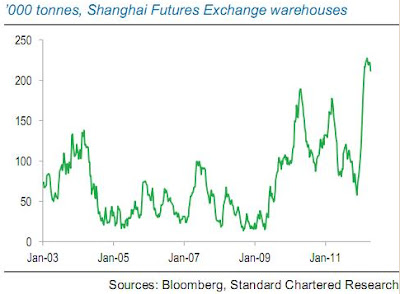 Chart 4: Reported Copper Stocks in China
If we look at today's backwardation curve (Chart 5) we have a copper price of $US 8500/tonne today and around $US 8360/tonne a year later. This translates to $US 3.857/lb and $US 3.793/lb. A discount into the future of 0.07 $US/lb, which is pretty significant. Historically, the copper price would be in a mild backwardation right now. If this backwardation were to grow larger to over $US 0.10/lb, I would become very bullish on the copper price.
We will have to continue monitoring this backwardation trend and it will tell us the direction of copper prices with it. If you want to play the copper price, you can buy the iPath Dow Jones UBS Copper Total Return Sub-Index ETN (NYSEARCA:JJC).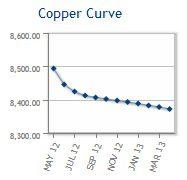 Chart 5: Copper backwardation (USD/tonne)
Disclosure: I have no positions in any stocks mentioned, and no plans to initiate any positions within the next 72 hours.