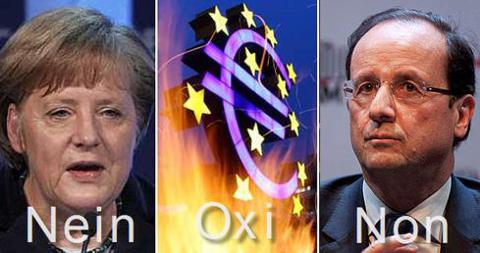 The French election results were fairly priced-in to markets last week. Sarkozy leaves and the previous "Merkozy Pact" remains in doubt. Greece on the other hand is a mess and another election will most likely be forthcoming. On the plus side German Factory Orders increased 2.2%, well above expectations. On the downside, Spain's Industrial Output dropped 7.5% and bank bailouts are underway. The silver lining is banks (NYSEARCA:XLF) in the U.S. rallied as they'll be the beneficiary of more bailouts.
Consumer credit rose sharply by $21.4 billion in March vs. expectation of $9.8 billion. Most of this gain was concentrated in the new bubble, student loans.
With over 400 of S&P 500 earnings being reported, only 60% are beating estimates whereas in the previous quarter the level was over 80%.
Overall, the market action was messy and uncertain. Bulls would point out that there wasn't too much follow-through selling. Very telling is ongoing weakness in the commodity sector (NYSEARCA:DBC) indicating a strong dollar (NYSEARCA:UUP) once again, but more importantly, weak demand. Bonds (NYSEARCA:IEF) were mostly flat overall.
Investors are up against one of the worst campaign cycles globally. With Europe, Russia and the U.S. all facing contentious battles the rhetoric will outweigh any positive action to do much about anything.
Volume was ultra-light once again as investors continue to sit on their hands as confidence is weak. Breadth per the WSJ was at best mixed.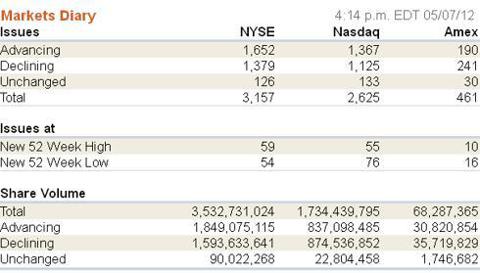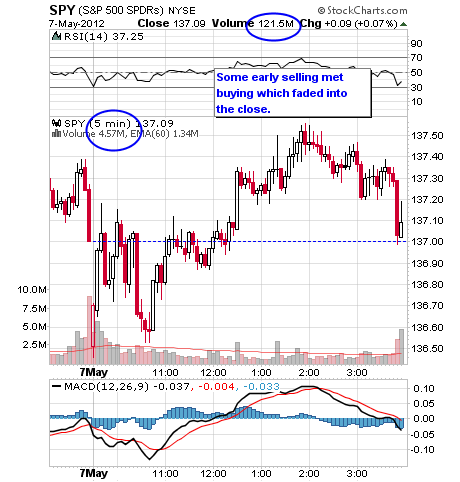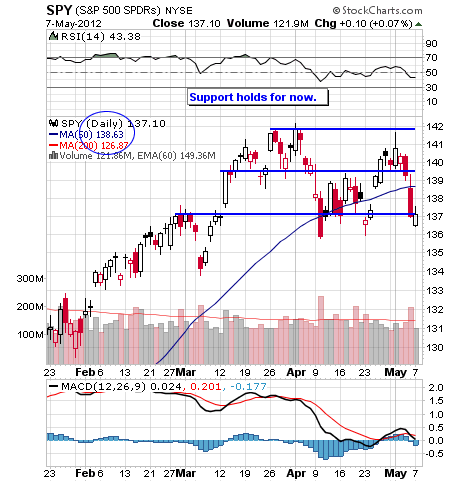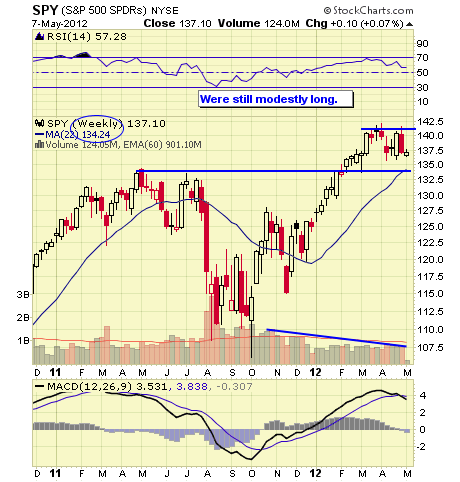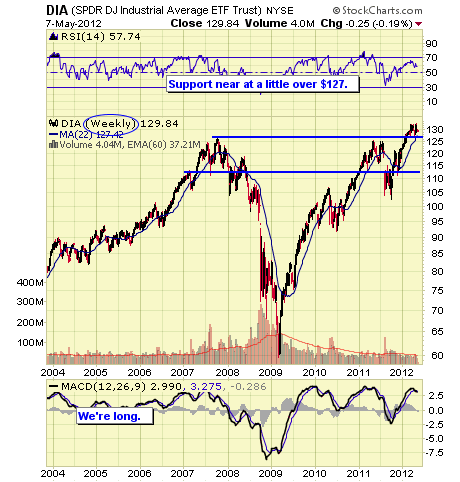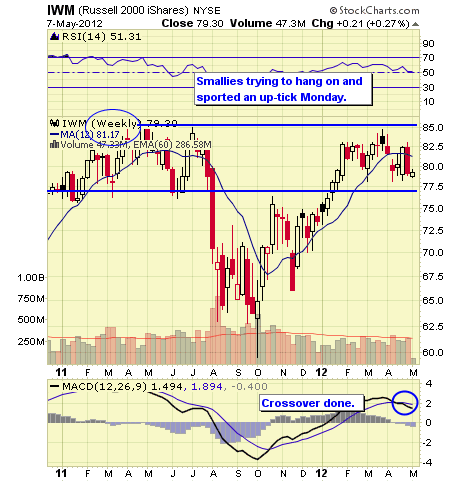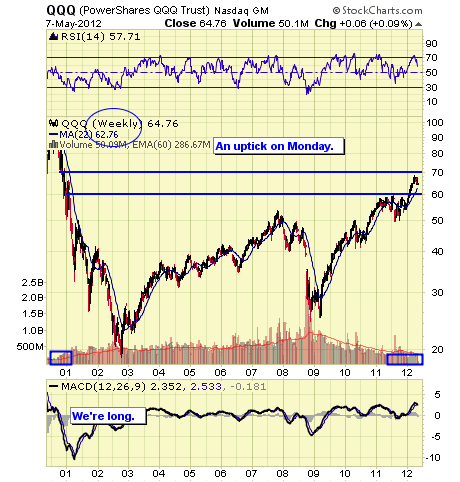 U.S. Sector, Stocks & Bond ETFs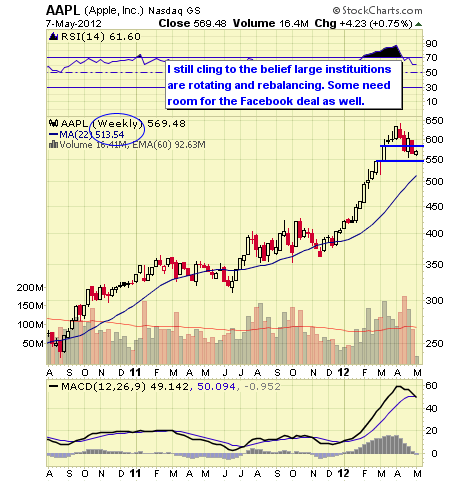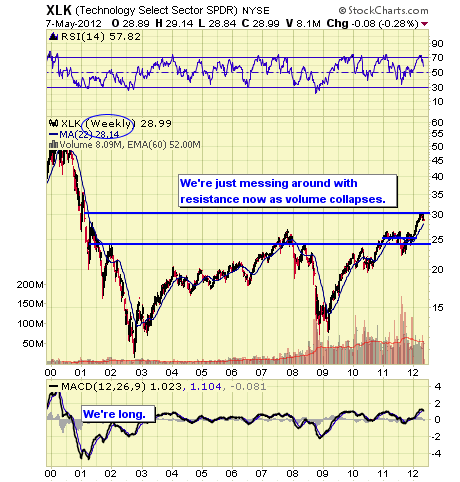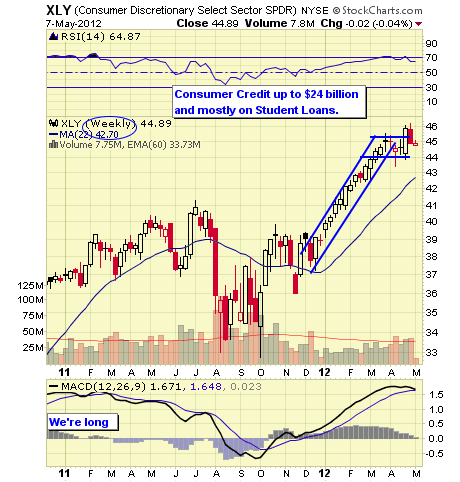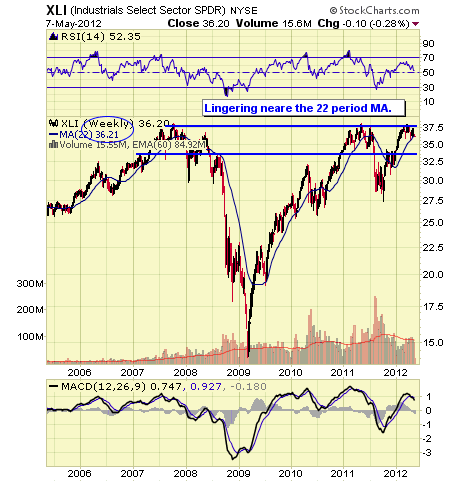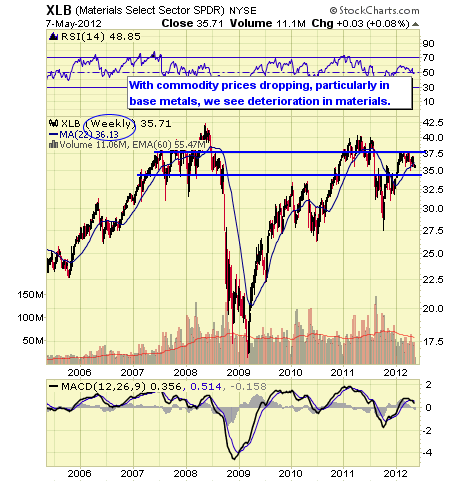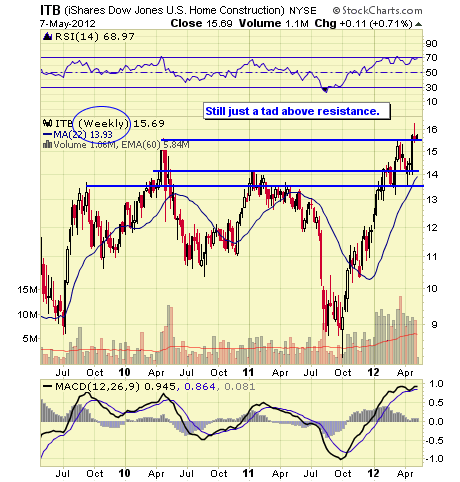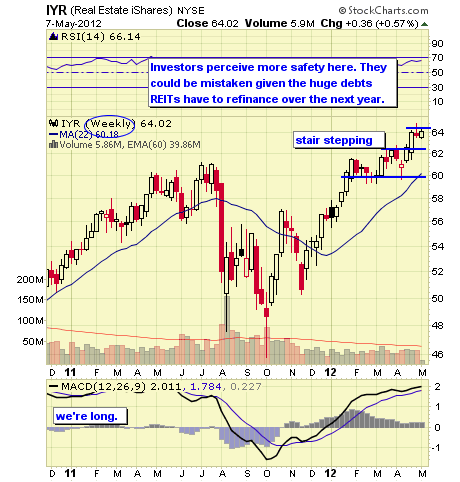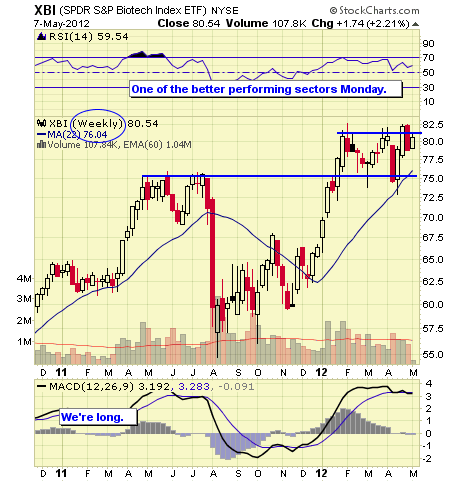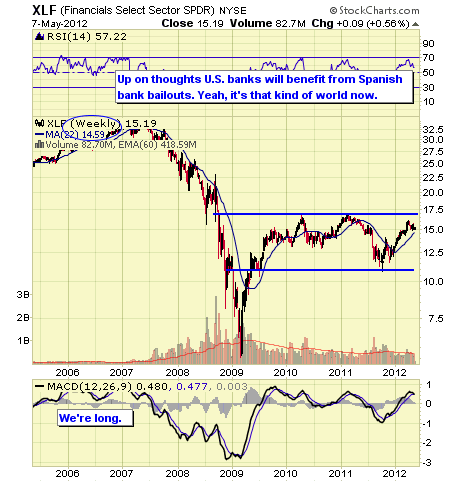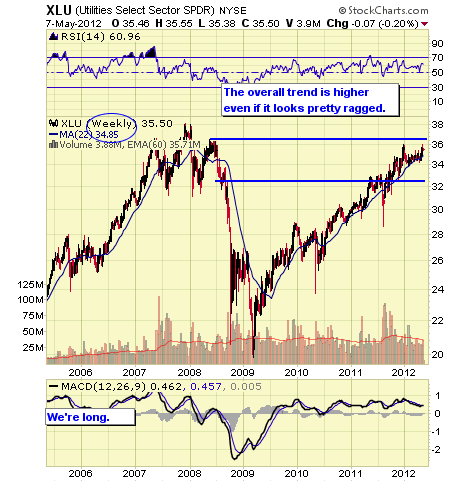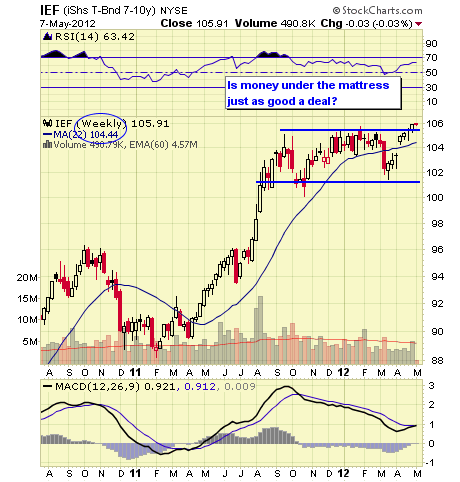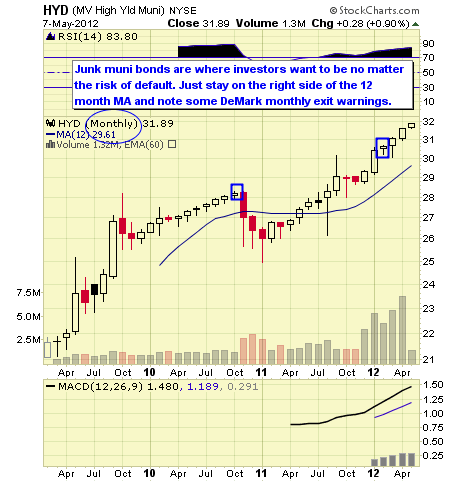 Currency & Commodity Market ETFs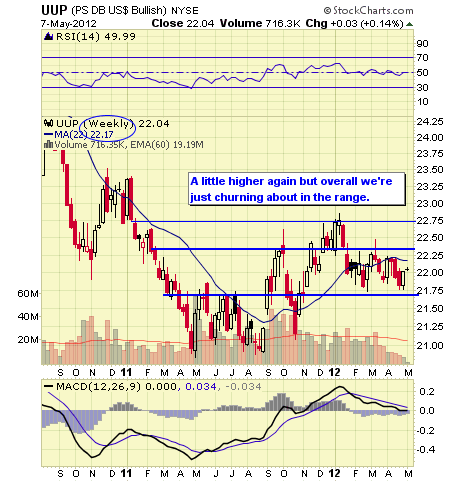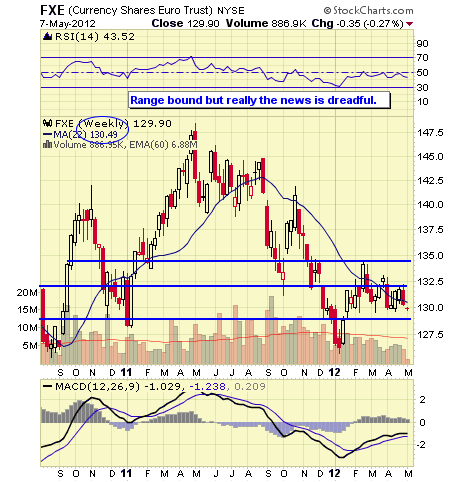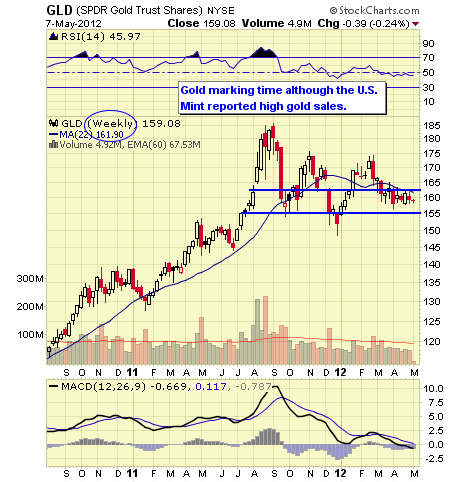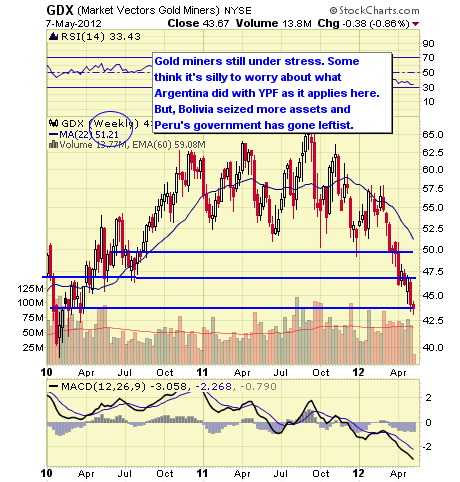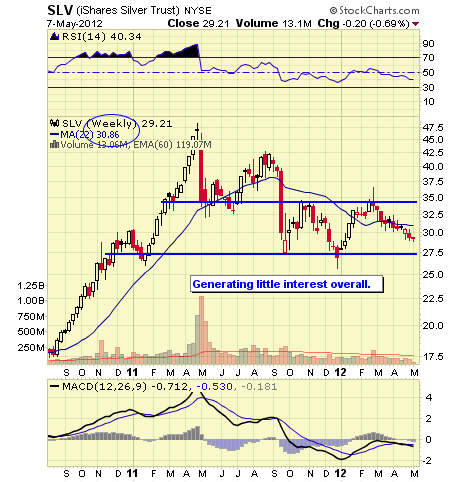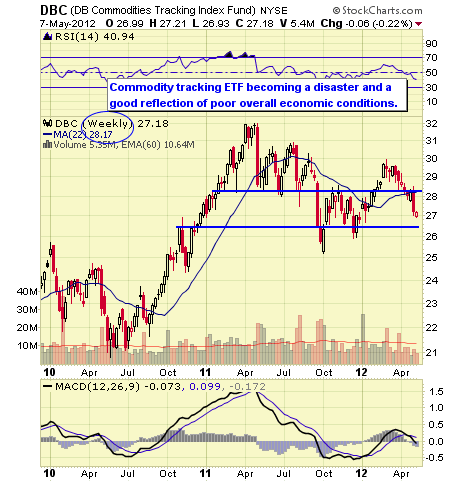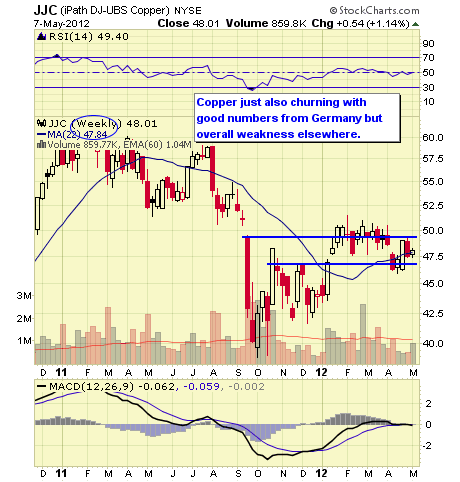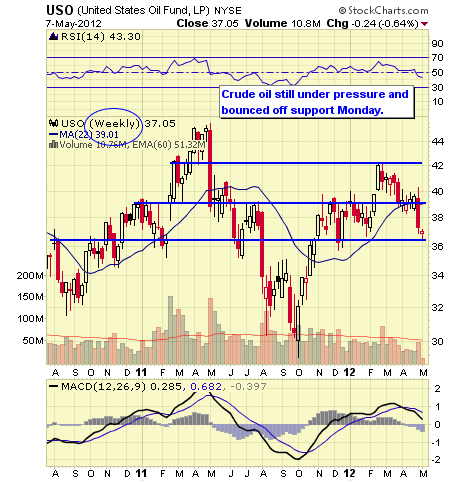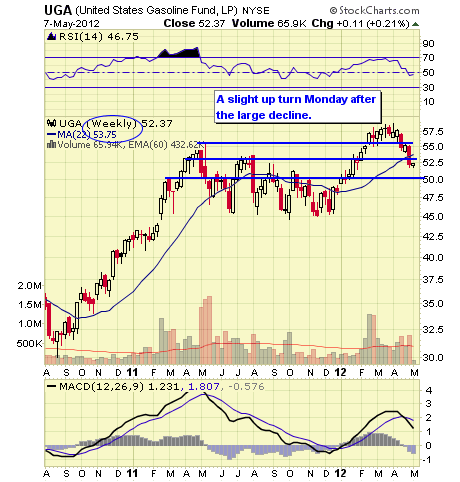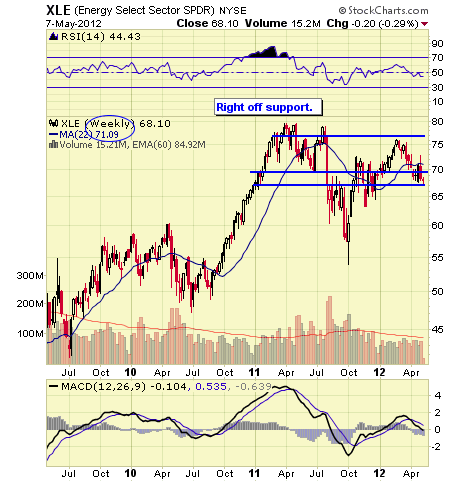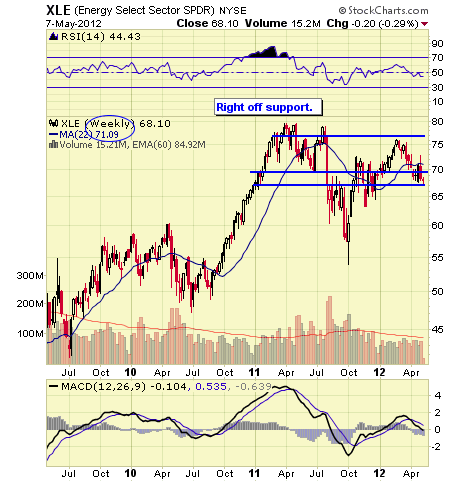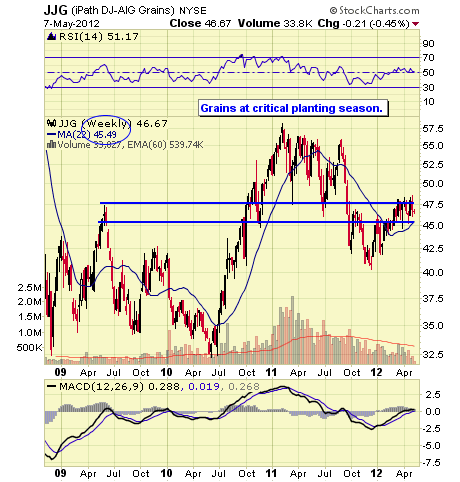 Overseas Sectors & ETFs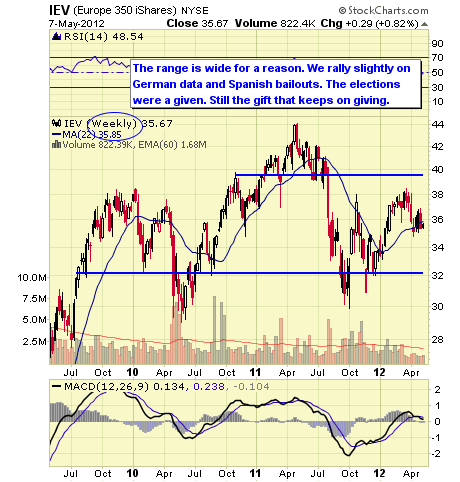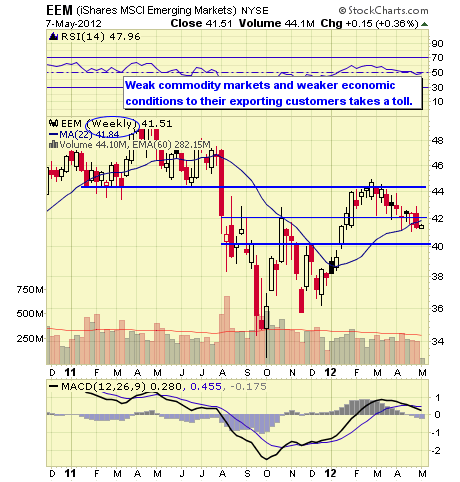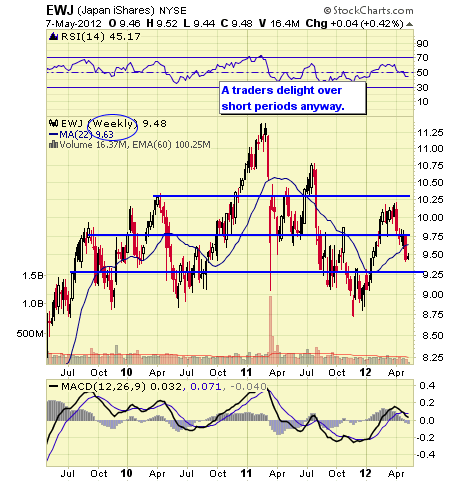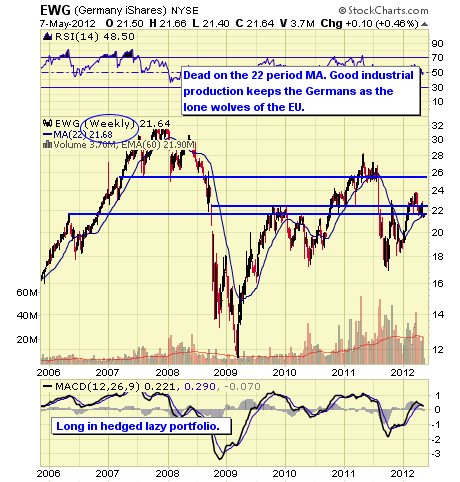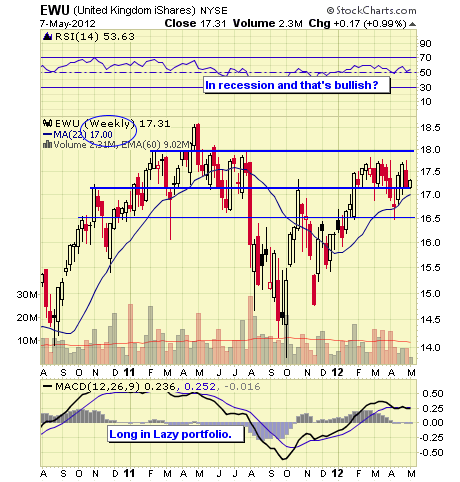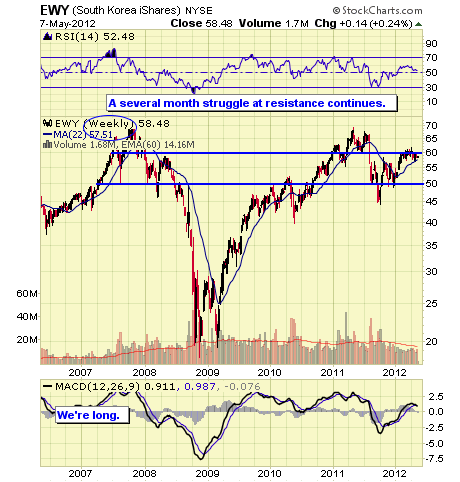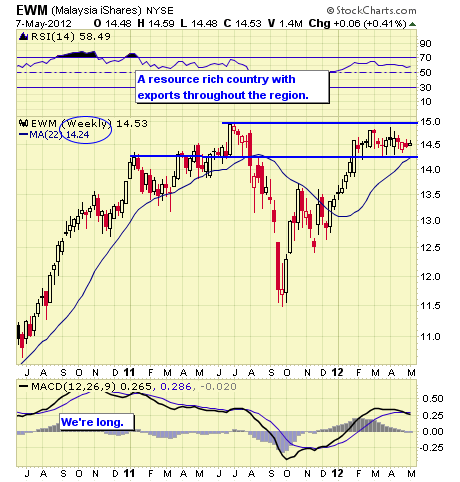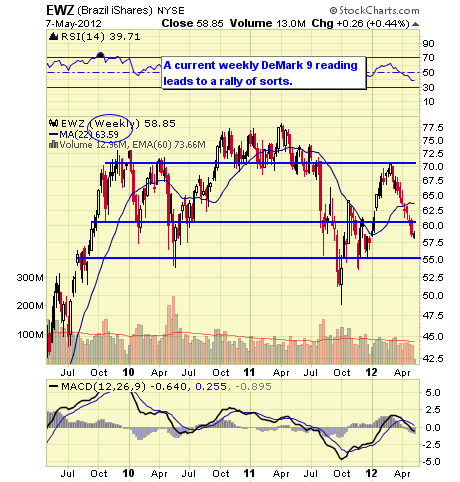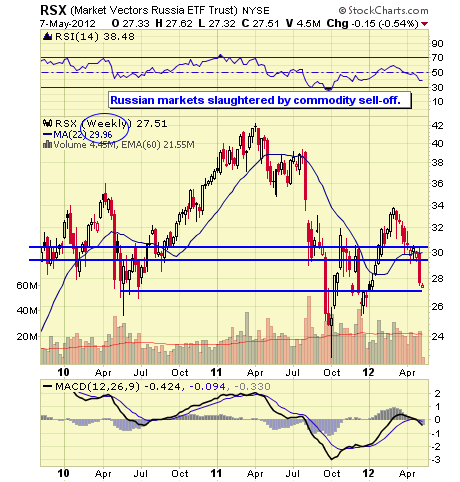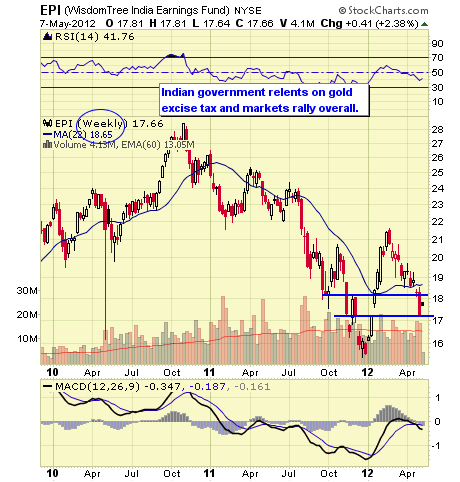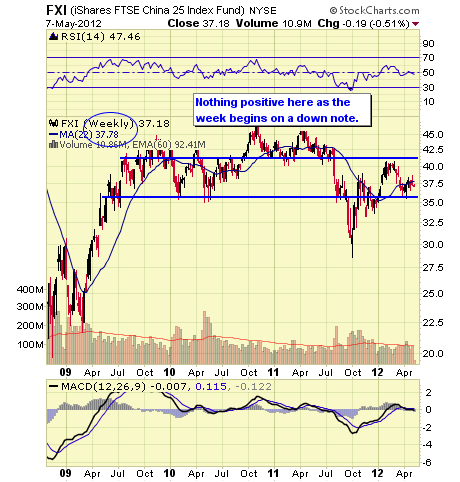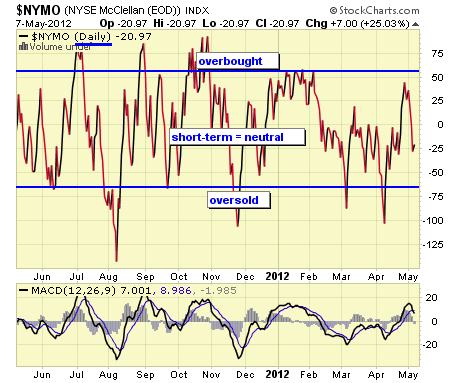 The NYMO is a market breadth indicator that is based on the difference between the number of advancing and declining issues on the NYSE. When readings are +60/-60 markets are extended short-term.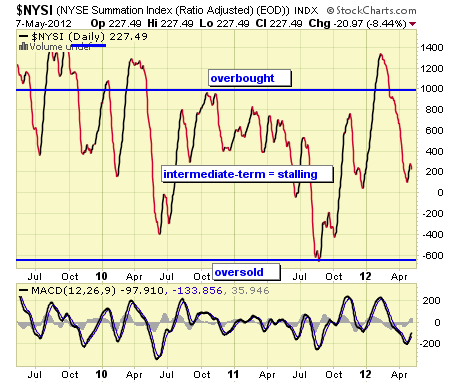 The McClellan Summation Index is a long-term version of the McClellan Oscillator. It is a market breadth indicator, and interpretation is similar to that of the McClellan Oscillator, except that it is more suited to major trends. I believe readings of +1000/-1000 reveal markets as much extended.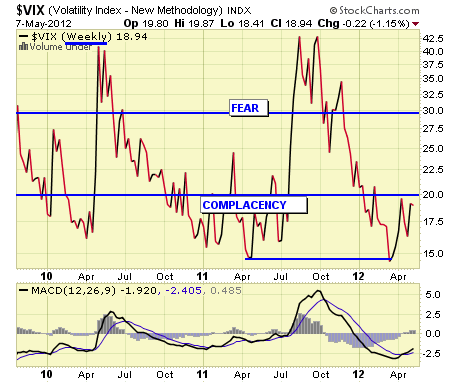 The VIX is a widely used measure of market risk and is often referred to as the "investor fear gauge". Our own interpretation is highlighted in the chart above. The VIX measures the level of put option activity over a 30-day period. Greater buying of put options (protection) causes the index to rise.
Conclusion
There doesn't seem to be much fear in markets judging by the still low VIX reading. Earnings season will wrap up soon enough with a heavy emphasis on retailers.
This week just about every Fed governor will be out campaigning for Fed policies. They will be making more speeches than Obama and Romney combined.
Let's see what happens.
Disclosure: I am long MGV, BND, BSV, VGT, VWO, VNO, IAU, DJCI, DJP, VMBS, VIG, ILF, EWA, IEV, EWC, EWJ, EWG, EWU.