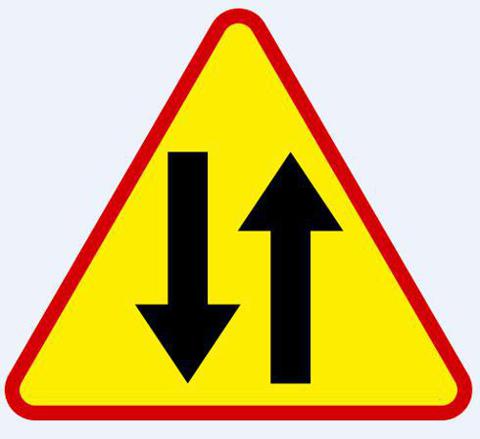 Markets were selling off hard most of the day on lingering doubts about the fate of the eurozone amid Greece, France and Spain. After hitting some support levels, markets rallied sharply into the close led by (ahem) the reliable 2:15 PM Buy Program Express. I should add that our friend Steve Hammer at HFT Alert tweeted that most algos were selling into the late day rally.
Beneath the nonsense of sorting out the Greek situation, the real troubles on the front burner are Spain's banks. Large institutions (Bank Santander & BBVA) have been tarred by the poor perception of bailouts taking place with their smaller peers as noted.
German economic data continues to be supportive as Industrial Production grew 2.8%, beating expectations. Most of this was attributed to high auto sales to China by the usual suspects: Volkswagen, BMW and Daimler.
There was pressure on Consumer Discretionary (NYSEARCA:XLY) Tuesday as McDonald's (NYSE:MCD) reported disappointing sales. Disney (NYSE:DIS) reported a quarterly rise of 21% in profits after the close of trading boosting the stock and helping XLY perhaps Wednesday.
Materials (NYSEARCA:XLB) which are at the core of industrial growth continue to suffer and are a good indicator of a weakening economy globally. Energy (NYSEARCA:XLE) also continued to lag as crude oil prices fell. The dollar (NYSEARCA:UUP) gained which continued to negatively affect commodity (NYSE:DBC) prices. Gold (NYSEARCA:GLD) especially was especially hard hit breaking down from its long trading range. Also negatively affected were silver (NYSEARCA:SLV) and copper (JJC). With higher volatility emerging markets (NYSEARCA:EEM) and eurozone shares (BATS:EZU) were also bearish targets.
Volume was sharply higher during this two-way action with much of it coming early on selling. Breadth per the WSJ was negative overall.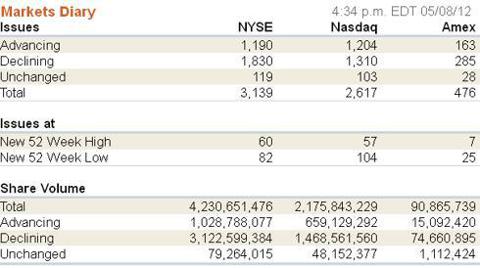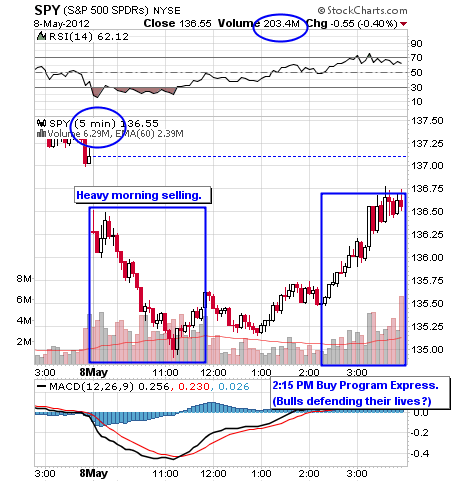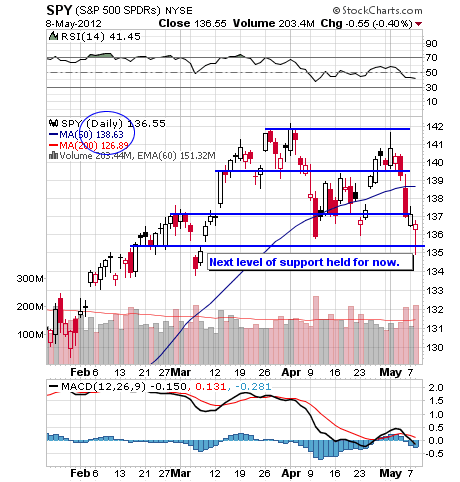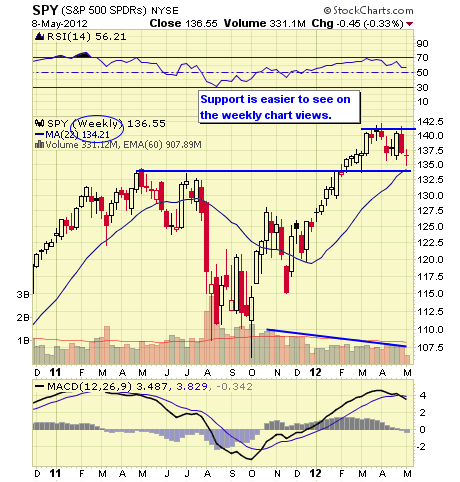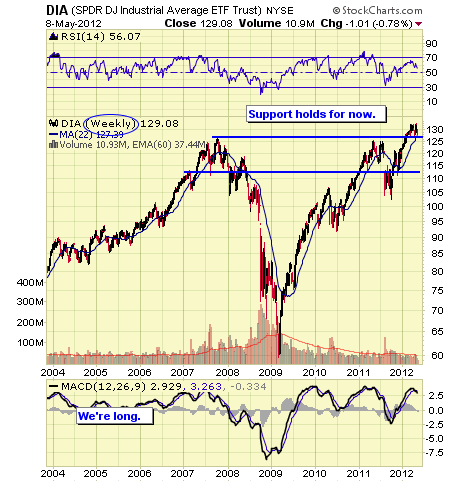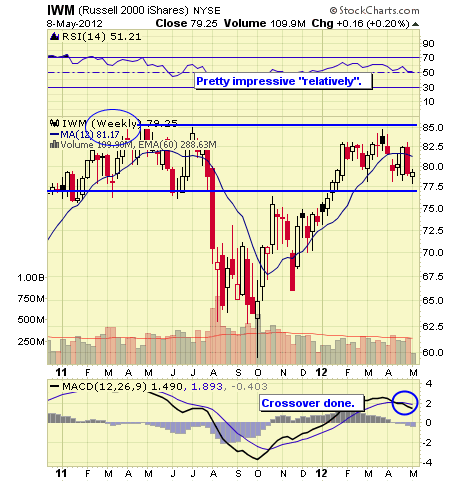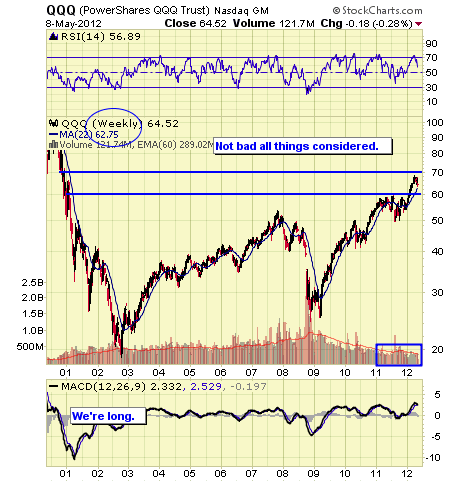 U.S. Sector, Stocks & Bond ETFs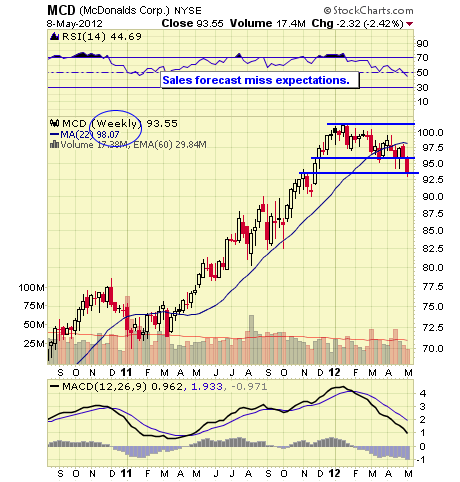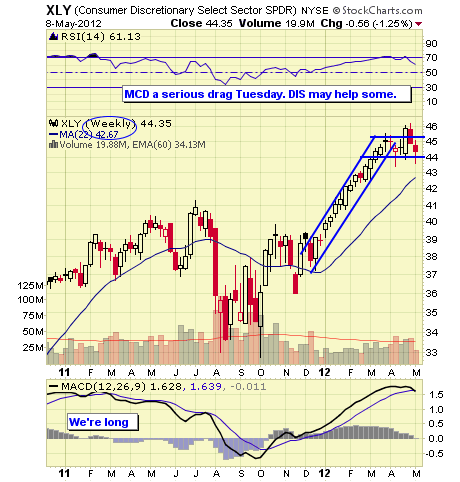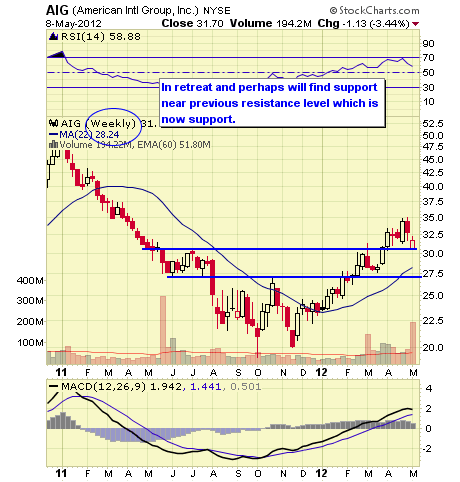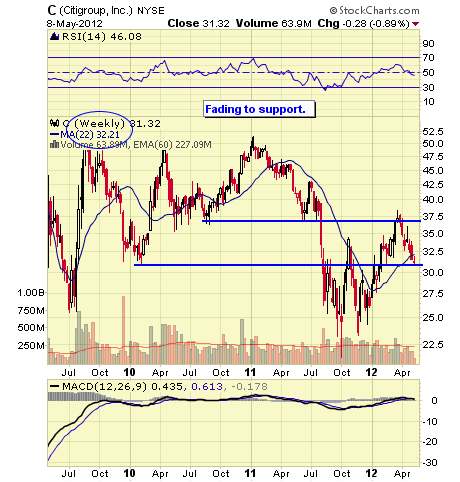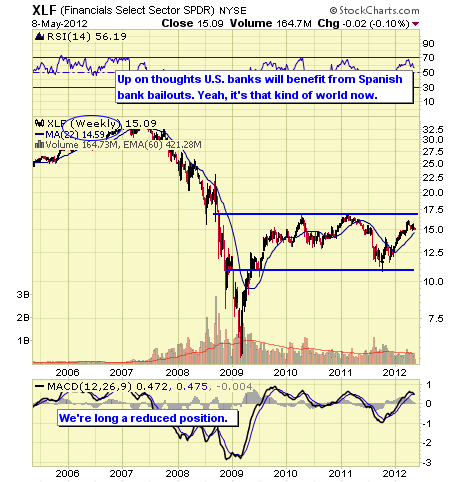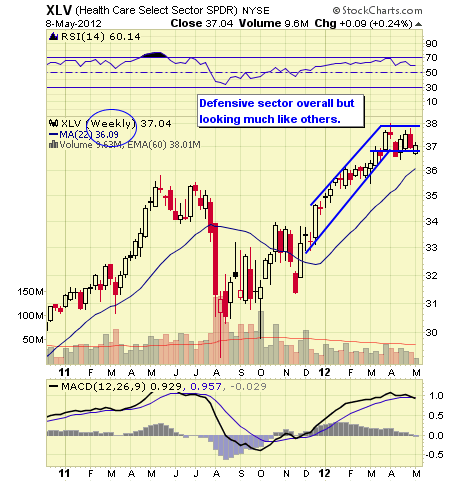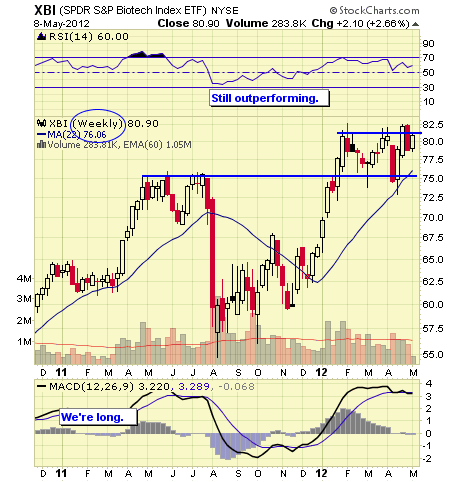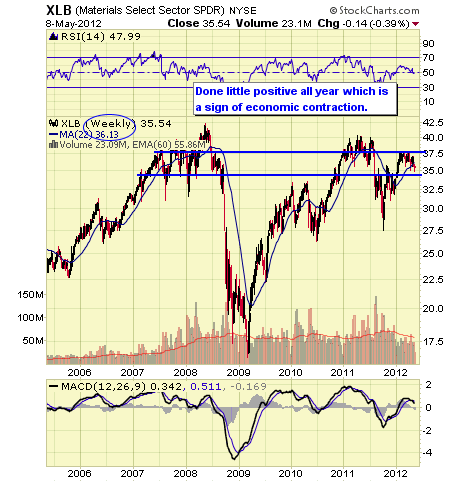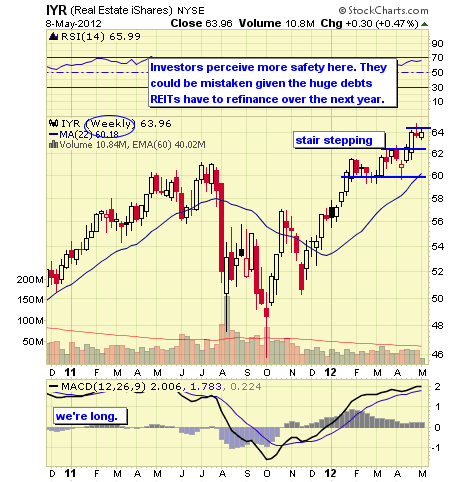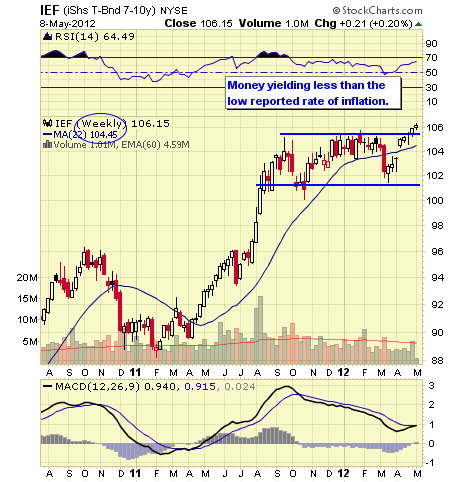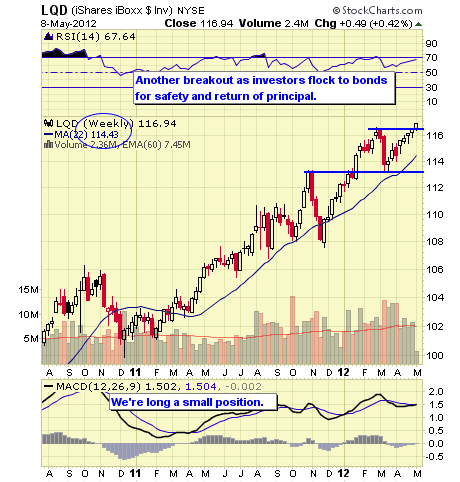 Currency & Commodity Market ETFs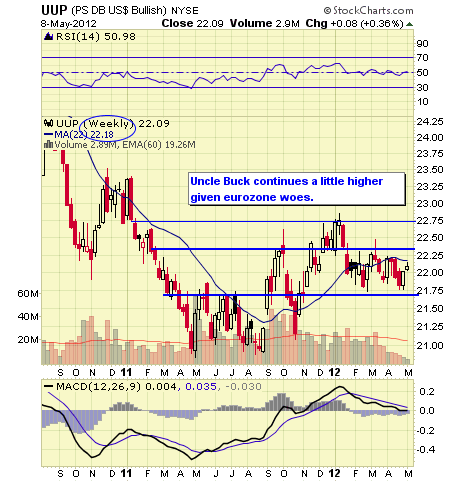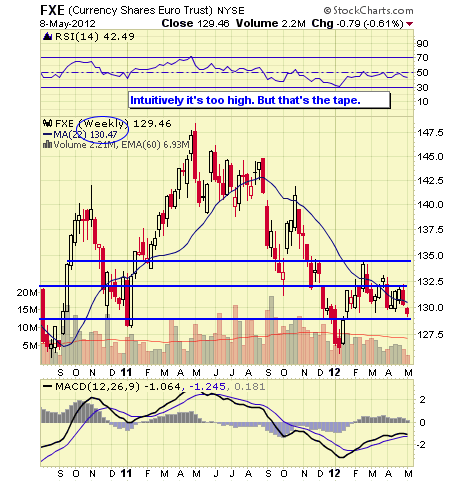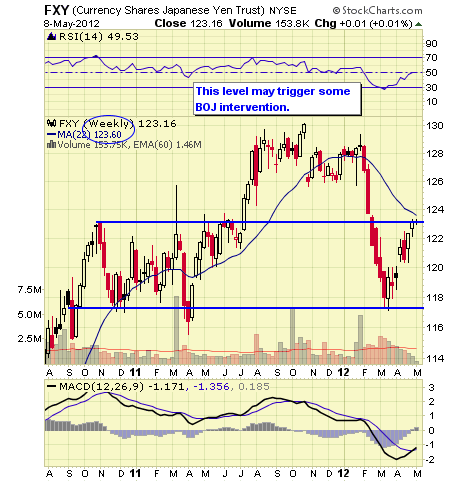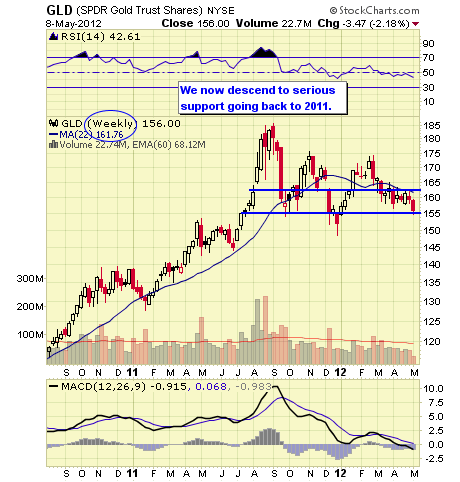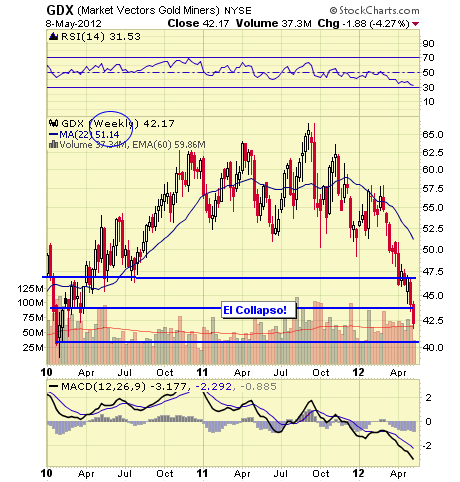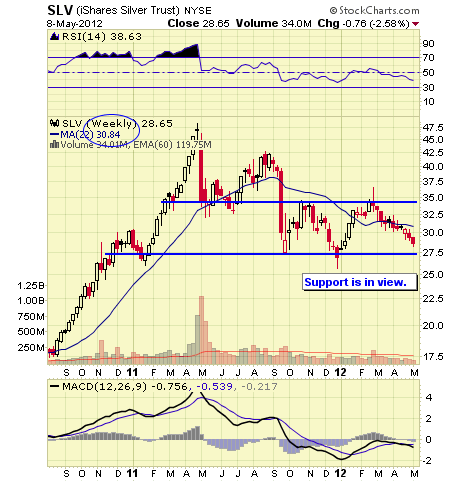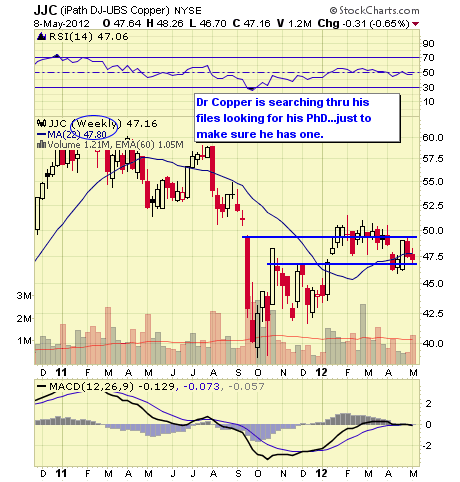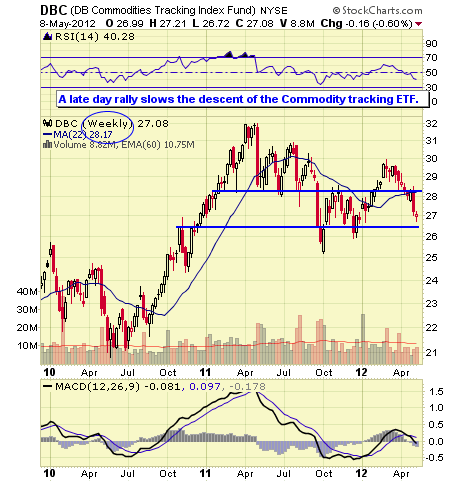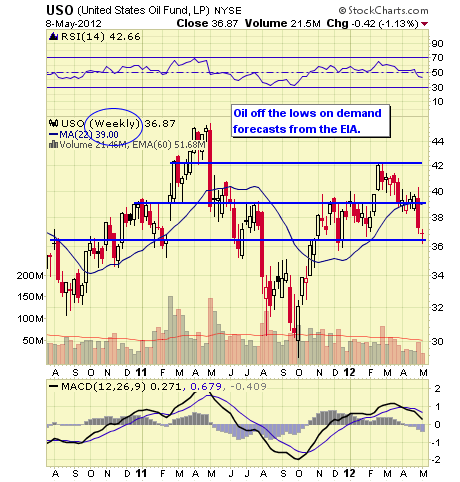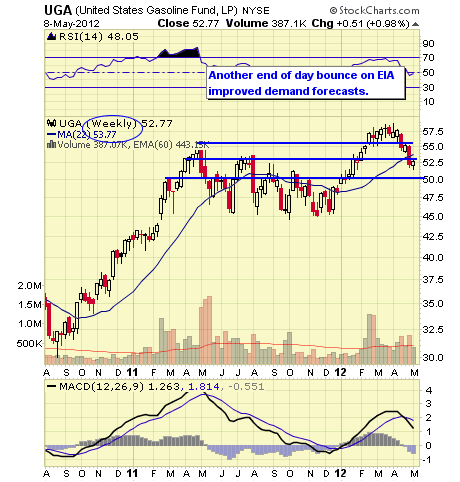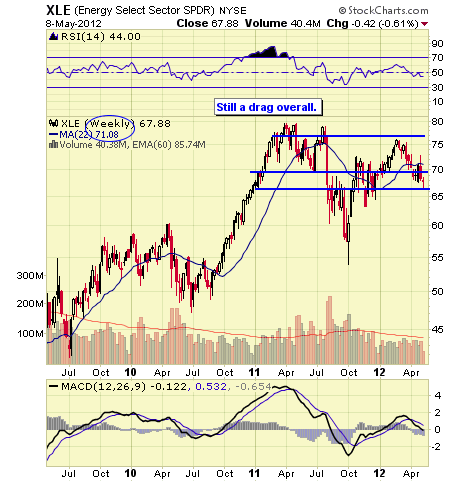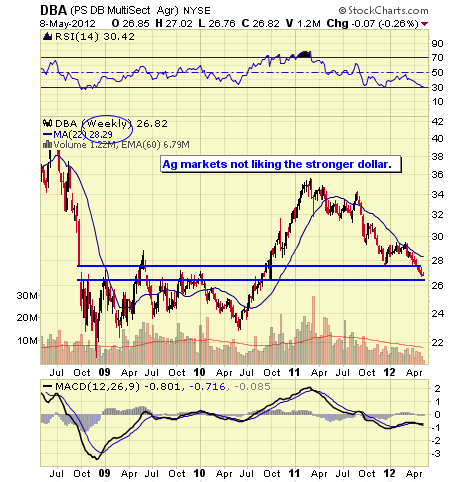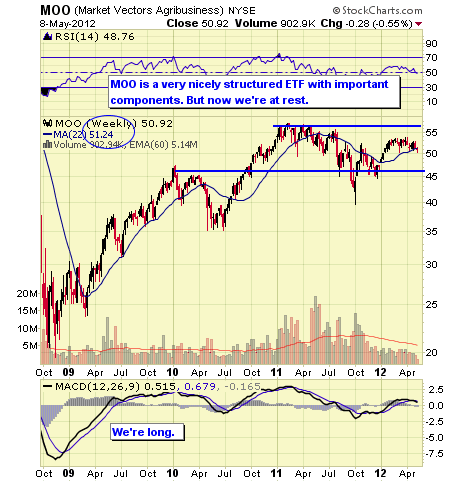 Overseas Sectors & ETFs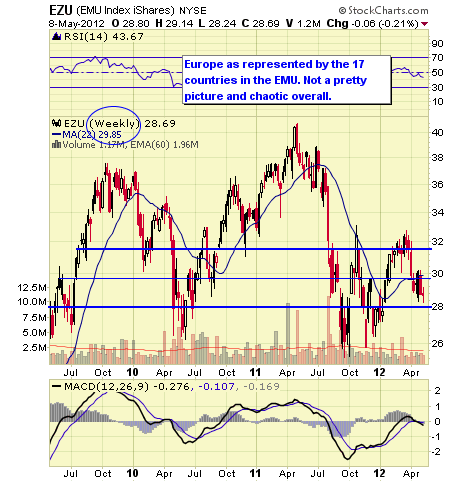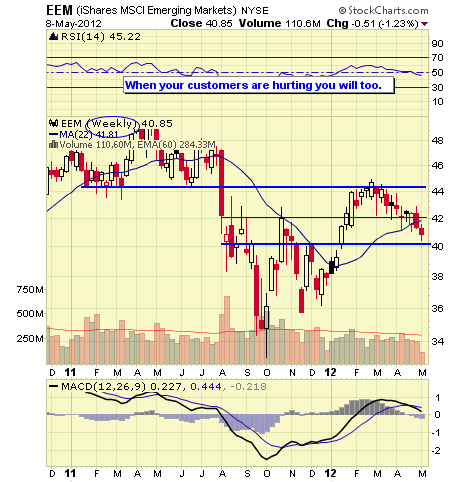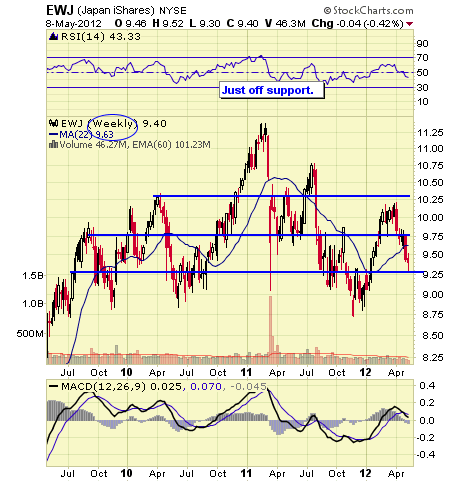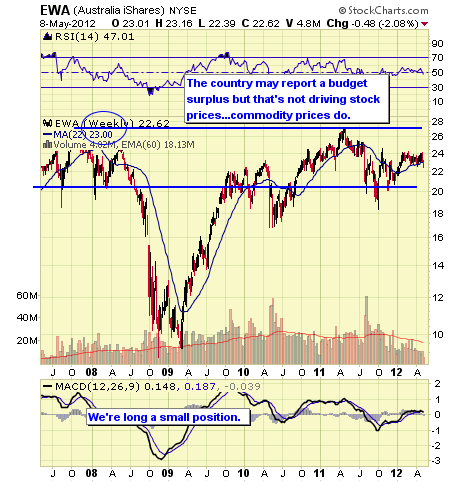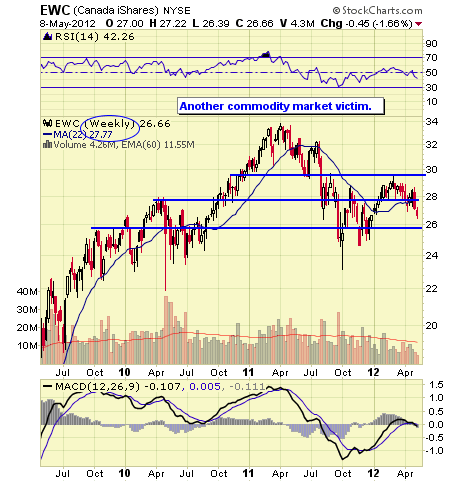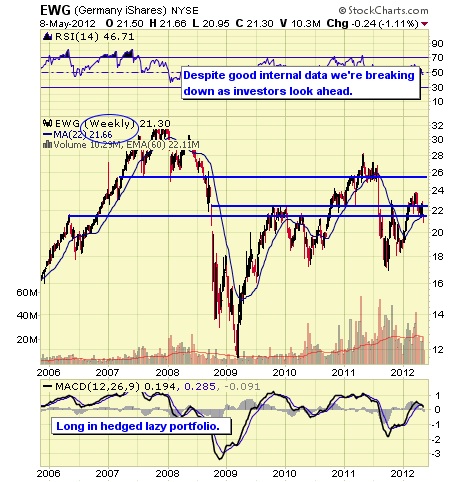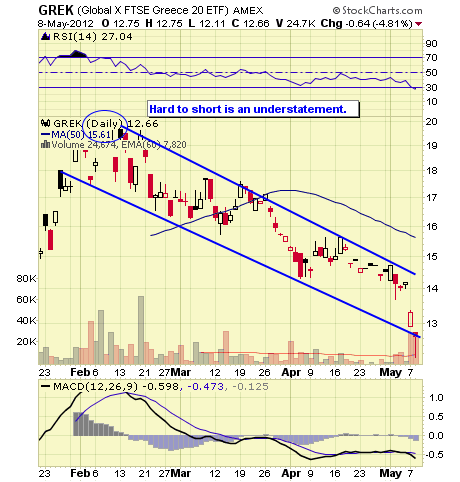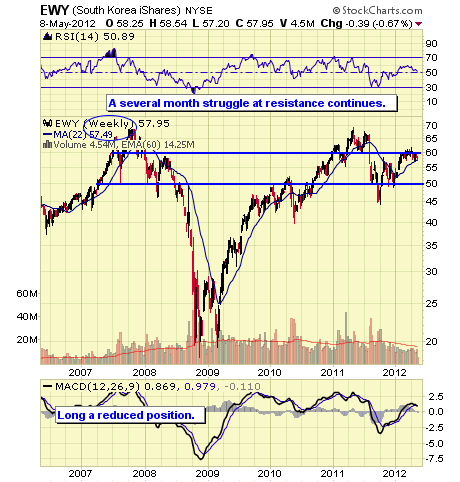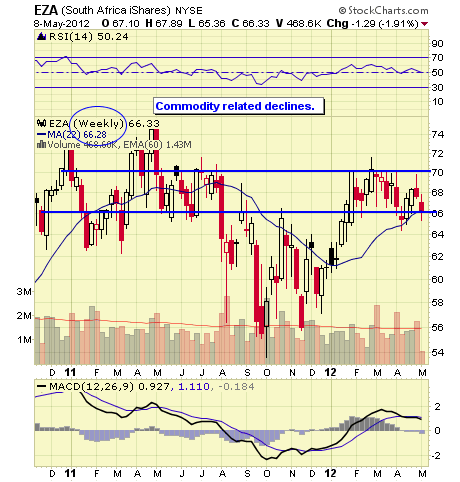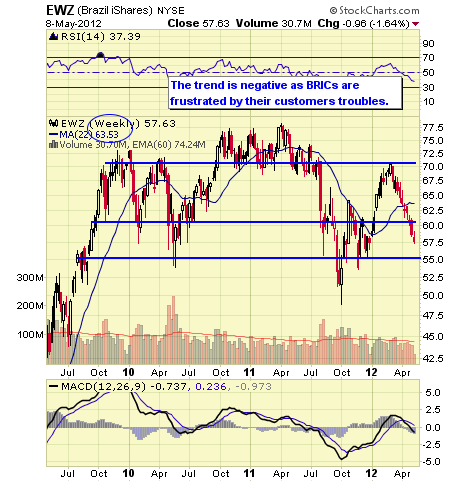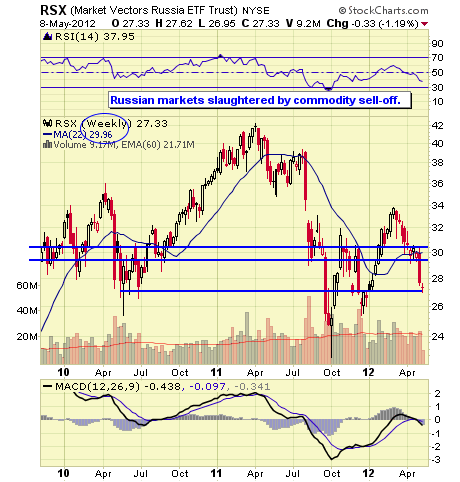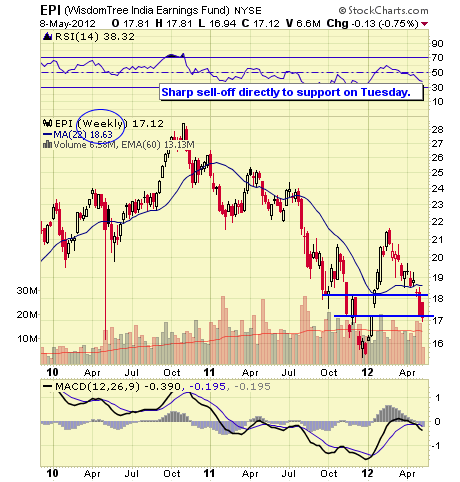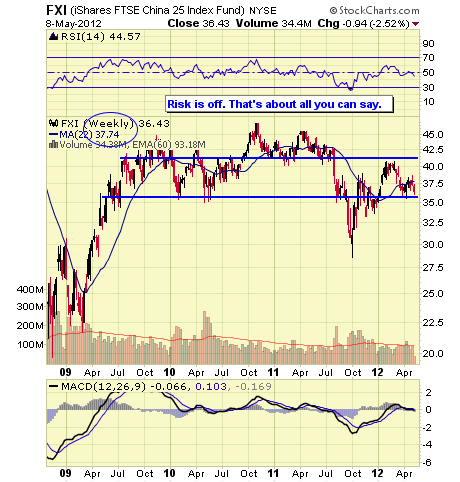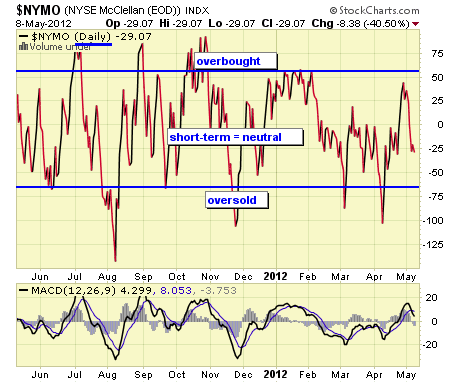 The NYMO is a market breadth indicator that is based on the difference between the number of advancing and declining issues on the NYSE. When readings are +60/-60 markets are extended short-term.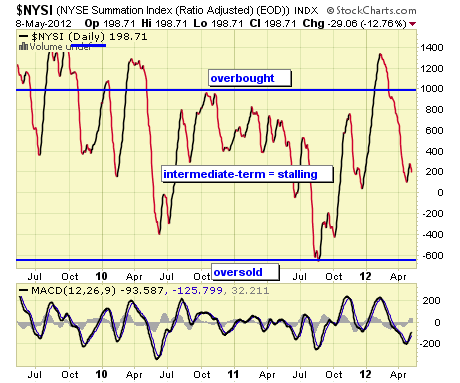 The McClellan Summation Index is a long-term version of the McClellan Oscillator. It is a market breadth indicator, and interpretation is similar to that of the McClellan Oscillator, except that it is more suited to major trends. I believe readings of +1000/-1000 reveal markets as much extended.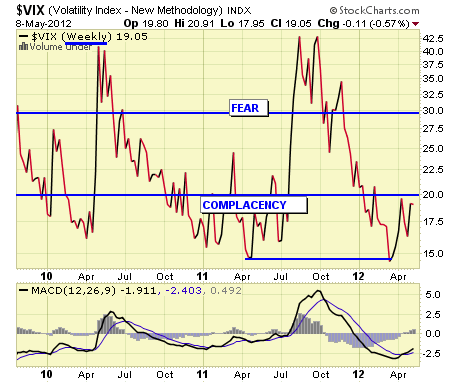 The VIX is a widely used measure of market risk and is often referred to as the "investor fear gauge". Our own interpretation is highlighted in the chart above. The VIX measures the level of put option activity over a 30-day period. Greater buying of put options (protection) causes the index to rise.
Concluding Remarks
It's amazing how tranquil the VIX is despite the increased volatility. Perhaps investors are just too sanguine about things or I'm just a worry wart.
This remains a news driven market but not much of the news is positive best I can tell. There will be more earnings on tap but little else save Jobless Claims Thursday. Fed governors are all about talking up their policies.
Let's see what happens.
Disclaimer: The ETF Digest maintains active ETF trading portfolio and a wide selection of ETFs away from portfolios in an independent listing. Current positions if any are embedded within charts: Lazy & Hedged Lazy Portfolios maintain the following positions: VT, MGV, BND, BSV, VGT, VWO, VNO, IAU, DJCI, DJP, VMBS, VIG, ILF, EWA, IEV, EWC, EWJ, EWG, & EWU.
The charts and comments are only the author's view of market activity and aren't recommendations to buy or sell any security. Market sectors and related ETFs are selected based on his opinion as to their importance in providing the viewer a comprehensive summary of market conditions for the featured period. Chart annotations aren't predictive of any future market action rather they only demonstrate the author's opinion as to a range of possibilities going forward. More detailed information, including actionable alerts, are available to subscribers at www.etfdigest.com.
Disclosure: I am long BND, BSV, VGT, VWO, VNO, IAU, DJCI, DJP, VMBS, VIG, ILF, EWA, IEV, EWC, EWJ, EWG.