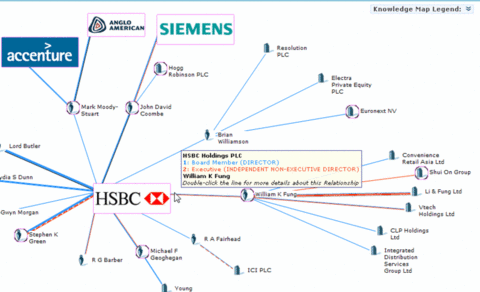 HSBC (HBC) announced on Friday that it will dramatically expand its market-share from eight to 47 branches in Taiwan through its acquisition of The Chinese Bank.
Given the fact that Taiwan is Asia's fourth largest banking market, the acquisition could potentially offer HSBC an opportunity to grow its profits in the not-too-distant future since HSBC will be acquiring approximately one million of The Chinese Bank's current customers.
"The Chinese Bank will provide HSBC in Taiwan with significant opportunities in retail, commercial and corporate banking," said the CEO of HSBC in Taiwan Alistair Currie in a company press release.
"We also believe HSBC's international network, global expertise and financial strength will benefit our new customers and employees in Taiwan," he added.
In effect, HSBC won Chinese Bank in an auction conducted by the Taiwan Government's Central Deposit Insurance Corporation [CDIC], which took control of the failing bank in January 2007.
Under the terms of its agreement with the CDIC, HSBC must establish a new subsidiary in Taiwan within three years of the deal's completion that must carry a minimum capitalization of approximately $309 million.
The entire financial sector of the global economy is in a state of upheaval as a result of the subprime mortgage crises in the United States and as the result of wildly escalating energy prices on the world market.
Therefore, NewsVisual created an IntellectSpace Knowledge Map to illustrate the USBC Directors' business connections and experience as a way to draw inferences of whether they are able to offer its Management Team sound advice as the latter shepherds the new subsidiary's development.
The Knowledge Map shows that several USBC Directors are currently engaged with other companies. Two of them brandish ideal business connections for being able to advise the Management Team on how to develop the bank's business in Taiwan, however.
Director William K. Fung has connections with six other companies, but he especially stands out as being the most heavily engaged in the Asian market. Director Fung is the Group Managing Director of Li & Fung Limited, a global trading company with nine offices in Asia. He also serves as a Director for five other companies, including Convenience Retail Asia Limited, Shui On Demand Limited, and VTech Holdings Limited.
Director Brian Williamson is also notable for serving on the boards of other companies that are in the financial sector, including Electra Private Equity Plc, NYSE Euronext, and Resolution Plc.
(Note: the information contained and presented in Knowledge Maps is public information from the Securities and Exchange Commission of the United States of America).