There is long-term value in commercial aircraft manufacturers. The industry is an oligopoly and there are no close substitutes for its products.
The commercial aircraft industry is concentrated with weak pricing power. Historically, the industry has created value for investors. With regard to the industry life cycle, the commercial aircraft industry is in the mature stage; replacement demand drives sales. The industry is consolidated and barriers to entry are high.
Some industries aren't highly correlated with the economic cycle; the commercial aircraft industry isn't one of them. Additionally, interest rates and credit availability impact the industry. Also, oil price expectations impact sales.
Boeing - Buy
Boeing (NYSE:BA), the commercial aircraft manufacturer has a quick ratio of 0.42 and a gross margin of 18.2 percent. Earnings-share are forecasted to grow at 13.4 percent annually the next five years.
Shares of Boeing are trading near a recent peak while revenue-share and book value-share are increasing. Price-sales and price-book value are off of recent peaks.
Second quarter 2012 revenue is forecasted to grow to US$17.5 billion, an increase of 5.9 percent over the year-ago quarter and a decline of almost 10 percent from the first quarter of the year. Revenue-share is forecasted to grow to 97.7.
Given the forecast for an increase in revenue-share, investors should accumulate shares of Boeing on dips as the downside to value is limited. Additionally, the long-term prospects of the firm remain excellent.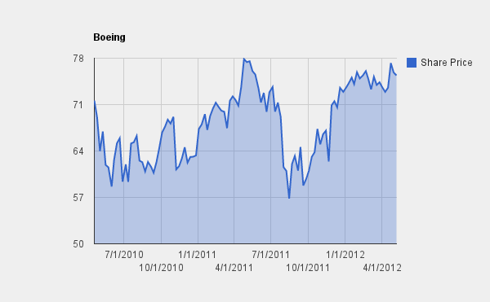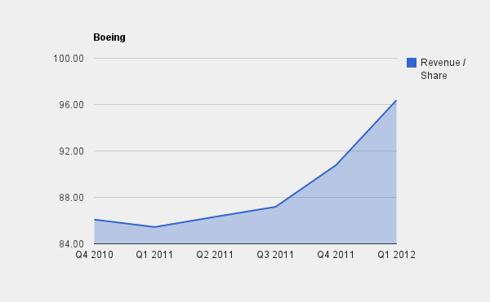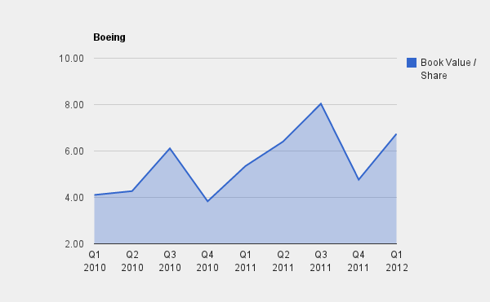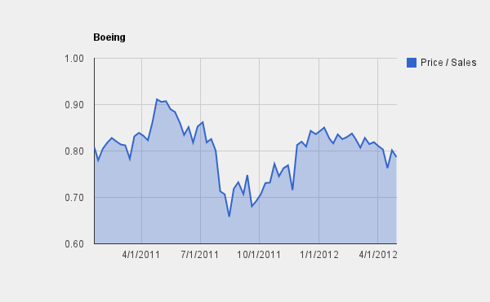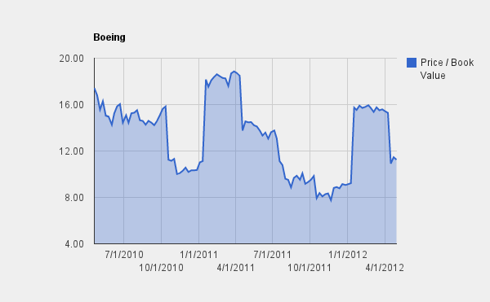 Price Target: $90
Disclosure: I have no positions in any stocks mentioned, and no plans to initiate any positions within the next 72 hours.