It's that time of the month again. Even males have known the feeling of that monthly visitor, at least indirectly. In that sense, males are naturally accustomed to dealing with derivatives that have predictable times of onset and expiration.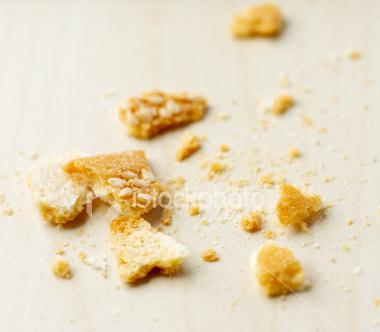 But for me and so many other traders, instead of being visited by a normal physiological event, it's the end of yet another monthly options cycle in just a few short days. Time to see if there are any crumbs left out there just waiting to be taken. And you do have to act quickly, because before you know it those crumbs get smaller and smaller, before they disappear entirely as Friday's closing bell harkens.
I suppose that since I now try to find as many weekly options opportunities as possible, that third Friday of each month has lost a bit of its significance. Now its more or less like any other Friday. I've never had to deal with a regularly recurring and potentially disruptive physiologic event, but I can't imagine that such disruptions on a weekly basis would be very good. But when it comes to options, the more frequent the better.
Forget what the "experts" say as they warn that weekly options are for professionals only. If you happened to have heard one time "Car Czar" Steven Rattner on CNBC (May 9, 2012) you'd also be unqualified to do anything other than perhaps trade among a select number of conservative ETFs.
As a reminder, in the event that you didn't know, the world of option contract buyers is populated by the lowest element of society, characterized by greed and avarice. Undoubtedly, they wear brown shoes with their rented tuxedo.
In contrast, think of the seller of option contracts as being their enabler. Someone has to sell street corner drugs and complete the loop in the supply/demand model. The real difference is that the greed of the contract seller is much more subdued. The contract seller is more than happy to let some unknown greedy, self-destructive "investor" rent shares at a price.
Since selling options and collecting the premiums keeps me afloat, I have a need to trade, but times like these offer the biggest dilemmas. Those times are when I have shares that are at a paper loss or haven't had option premiums written on them for the most recent cycle, whether weekly or monthly. To my way of thinking, if they have no contracts written against them, they are as guilty of one of the Seven Deadly Sins, "sloth," as I am of "greed."
Holding on to so many positions that are significantly below their purchase prices, it's hard to justify trying to optimize options premiums by writing near the money contracts when their assignment would result in meaningful capital losses.
Although I always check my spreadsheets to see how much in accumulated premiums each position has previously captured, I still have a reluctance to take the loss by selling a near the money option, even when it is mitigated or even fully offset by those premiums or may offer tax benefits.
I'm not beyond rationalizing my actions, though.
But when you see the clock ticking away on the one hand, you also see the possibility of that silver lining in depressed stock prices, or at the very least the lack of support in silver prices, as I sometimes own unhedged shares of the ProShares UltraShort Silver ETF (ZSL).
Will there be some good news coming out of the European Union sending our markets for a nice climb? I sure wouldn't want to miss out on recouping some of those paper losses, but those crumbs, those 0.5% options premiums, do I really want to leave those on the table?
The answer to those questions are "who knows" and "not really"
But you do have to eat, you can't really let pride get in the way. As small as they may be, those crumbs can add up.
And so, in a measured reaction to a meandering day, I often take the opportunity to scrape some last remaining crumbs, by selling options with just a day or two left until their expiration.
I want those premiums, even if their just a matter of pennies, because pennies do count.
As opposed to the reviled "day trader" when you are exercising a "Collecting Crumbs" strategy, although the trade may last only for a day, it is far more honorable. Or, once again, at least it can be rationalized as such.
The week of May 7, 2012 was a very volatile one in the markets as we were once again drawn in by the European crisis. If you are a CNBC viewer and you hear them refer to the word "Eurosis" you can thank me or ridicule me, as I was the lucky one selected by the "Street Signs" crew as they sought a new buzzword for 2012.
The only winning positions that I held during the week were Barclays Volatility ETN (VXX) and ProShares UltraShort Silver and I repeatedly sold call or put contracts and repurchased them during the week, taking advantage of their volatility. Their performance alone rescued me from an abysmal week, which was partially made abysmal by having very few opportunities to sell call contracts on Monday or Tuesday at favorable strike prices.
Instead, I was left to my Thursday and Friday practice of collecting crumbs and accepting the possible risks of assignment.
This week I found crumbs available in MolyCorp (MCP), the ProShares Energy ETF (XLE), Barclays Short Term Volatility Index and best of all, JP Morgan Chase (JPM).
In the case of a momentum stock like MolyCorp I was emboldened by the fact that it didn't over-react to the poor guidance offered on Thursday after it reported earnings. Having added shares as a result of being assigned put options the week prior at $28, shares were trading at $25. However, the crumbs trade selling a $28 call option delivered a premium of $0.19, or a 0.6% ROI. Add that to the 2.4% return for having sold the put just a week prior and the paper loss is easier to accept, especially with the probability that shares would not get exercised prior to the next days' expiration.
Of course, if you were anywhere on the planet on Thursday evening (May 10, 2012) you knew that the next days' story was going to be JP Morgan Chase, after news came that neither it, nor its CEO Jamie Dimon were above reproach, after divulging a $2 Billion loss on European trading activity. The violation of the previously unheralded "Dimon Principle,"Always stand next to people fatter, uglier and more stupid than you and always let them take the bullet'" showed just how human they were.
In my case, I already owned shares that were unhedged this past week, as the financial sector has been weak and certainly even more so after shares of JPM fell nearly 8% at the opening bell on Friday (May 11, 2012)
I took that opportunity to sell JPM $37 puts at 9:32 AM, when JPM shares were trading at $37.26. In return for accepting the obligation to purchase its shares at $37 by the close of the days' trading, I received a $0.25 premium, for an ROI of 0.7%
Crumbs? Absolutely. Did the risk - benefit warrant the trade? That's a decision that each trader must make on their own.
Later in the day, at 11:06 AM, as shares of JPM had recovered to $37.67, I took the additional opportunity of selling $38 calls on long holding and received a premium of $0.14.
There is certainly opportunity cost risk of selling calls, but especially collecting crumbs, as a relatively small move can result in assignment. To deny or bury those instances would be very misleading. The risk you take when taking crumbs, trying to milk every last penny out of an under-performing position is that there will be a wild, completely unexpected explosion to the upside in the hours that remain on the contract.
Opportunities potentially lost. That ends up being the performance metric, but since I don't harbor regrets, I also rarely learn lessons. You can fool me over and over again as long as those premiums add up and losses have some strategic value in reducing tax liability.
Just two weeks ago (April 27, 2012), I sold calls of Halliburton (HAL) to collect those crumbs, with barely an hour to go in trading. I lost shares after an unexpected price climb. Very often, I look for the opportunity to buy back shares at a lower price when the market opens the following week. In fact, that was precisely what I was able to do with Freeport McMoRan (FCX), another one of my favorite covered call plays and often a subject of crumb collecting. However, Halliburton's case shares surged on the opening and those potential gains weren't mine.
Since you can rationalize anything, it was easy to convince myself that I wouldn't have taken those profits anyway. As it would turn out, barely a week later, Halliburton was well below the price that I had my shares assigned and so it was time to welcome the company back into my portfolio.
In all, my experience has been that when you add the crumbs up, it is worth the risk, given the aggregate reward. It's either collect those crumbs or go back to work.
If anyone reading this is old enough to remember Bob Denver's character, Maynard G. Krebs, you would know my reaction to the very thought of "work". So wherever and whenever you can get those crumbs, get them.
Tomorrow? Who knows what tomorrow brings. New rumors, maybe some actual news, maybe not.
No matter. The week always ends in a few days and a whole new world of opportunities comes along.
And with each week you can hope for the whole loaf and gladly take the crumbs, too.