It's reported today that a Netflix (NASDAQ:NFLX) director, Jay Hoag, purchased 200,000 shares at a total expense of $14.5 million. Even for a rich fund manager like Mr. Hoag, that's a large amount of money. Counting another direct Richard Barton's purchase of 6,000 shares for $510,000, Netflix has two directors buying a large amount of shares. However, careful investors might notice that Mr. Hoag and Mr. Barton are connected through their relationship with Zillow (NASDAQ:Z), where the former is a director and the latter is the Executive Chairman. To the very least, we can speculate that there is a very good chance these two were making share purchasing decisions together. These are obviously very unlikely independent purchase decisions. Nevertheless, these are one of the largest insider buys this week.
Should you follow these insiders? First, let's examine Netflix's web traffic over the past six months.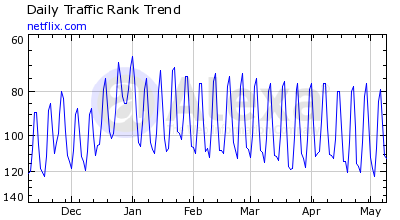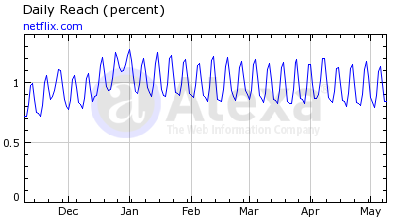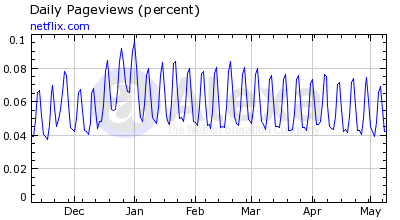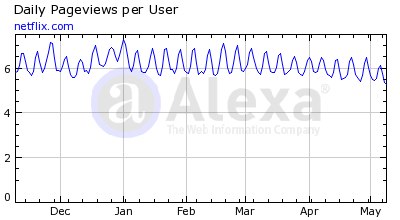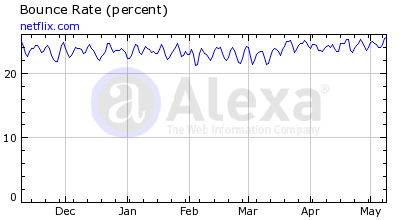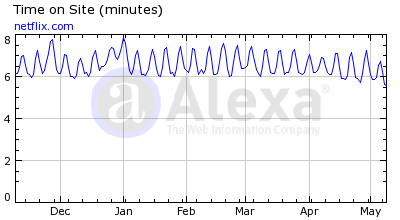 Source: Alexa
Things did not seem to be improving at Netflix based on its web traffic. Its traffic rank, reach, page views, page views per user, and time on site have all been dropping over the past three months. The only thing going up is a negative indicator, bounce rate (people who do not go back to visit Netflix again). If we just count on user traffic, we have no positive evidence change to support such insider purchase.
How about Mr. Hoag's investing tracking record as a director? It is not exactly impressive actually. Directly or indirectly, he purchased Tech Target (NASDAQ:TTGT) in large quantity in 2010 at between $5.30 to $5.80 per share. Given the thin trading volume of Tech Target, which means he cannot sell the shares easily, this investment has virtually no return for two years. On the page, the purchase record of Zillow was prior to Zillow's IPO, hence the $20 price tag doesn't say much about Mr. Hoag's ability to time the market.
Can we speculate some events that might happen on the horizon that we do not know but insiders might know? The only thing on the table is some sorts of new contract with a studio. But given what we have witnessed lately, the studios have been steadily hiking content prices and successfully extracting any rich profit margin Netflix can get out of its video rental business. So I would count that possibility out. A takeover has just become extremely unlikely given such a big insider purchase -- insiders wouldn't risk breaking the law and go to jail for this -- this purchase means an acquisition of Netflix now becomes virtually impossible. What else is left? Mr. Hoag's confidence in the CEO Mr. Hastings? I would definitely not count on Hastings after the series of disastrous decisions he has made over the past year.
In the end, what's left for investors who want to follow Mr. Hoag's purchase is blind faith. No serious investor should depend on that.
Disclosure: I have no positions in any stocks mentioned, and no plans to initiate any positions within the next 72 hours.