With the strong demand for lower risk investments, it is surprising how Pennsylvania Power and Light (NYSE:PPL) has gone relatively unnoticed by the market. On May 4, it released impressive earnings, considering the mild winter in the United States. The earnings improvement was driven by the completion of the acquisition of the UK Midlands, which generates $.31 per share of the $.93 reported.
Pennsylvania Power and Light's return on equity is the highest of the three utilities I compared: Duke (NYSE:DUK), Exelon (NYSE:EXC) and PG&E Corporation (NYSE:PCG).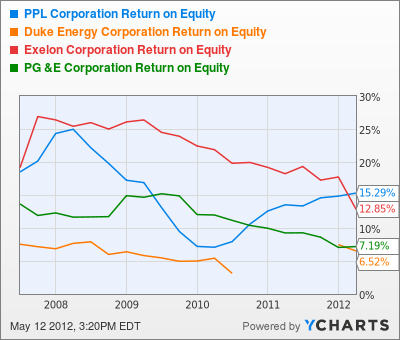 Pennsylvania Power & Light's P/E Ratio is also lagging behind its competitors: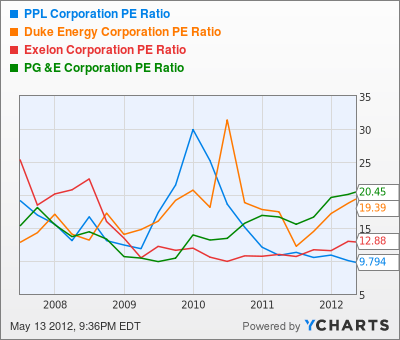 Pennsylvania Power & Light currently has the highest dividend yield: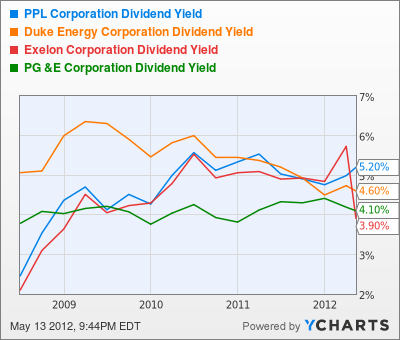 A company with a solid operating history, a considerably low correlation with the S&P 500, a 5.3% dividend yield, and an environment that favors the "dividend aristocrats" should raise a few eyebrows.
Disclosure: I am long (PPL).