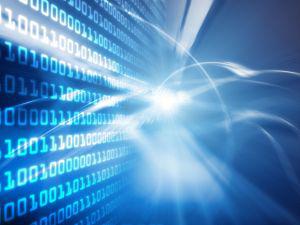 Previously, I listed iCloud as one of Apple's (NASDAQ:AAPL) uncertain growth/profit areas, explaining:
iCloud - All the heavies are weighing in along with new, smaller firms, competing aggressively on product and pricing. This activity has the earmarks of a service quickly becoming a commodity with low profitability.
This view is fleshed out in Tuesday's WSJ article. "People familiar with the matter" foretold what Apple likely would reveal at its June 11 worldwide developer conference. It addresses these questions:
How important is iCloud?
Very, because it moves from syncing (i.e., storing and managing the same data on multiple devices) to internet/wireless data access, sharing and storage-backup.
The service is highly strategic for Apple as it tries to satisfy customers who want to access their data across different Apple devices.
What is Apple's competitive standing?
While iCloud is considered well constructed, others have advanced features, like photo sharing, since iCloud came out last October.
Apple is trying to better compete in the red-hot market for photo-sharing, dominated by on-line services such as Facebook and mobile apps like Instagram - which Facebook has agreed to acquire for $1 billion.
(Currently iCloud's Photo Stream can sync, not share, photos. Moreover, Apple limits access to past 30 days and 1,000 photos maximum.)
How high is profitability?
Competition appears to limit Apple's ability to price for its usual high profit margins.
… Apple is rolling out new features cautiously as it worries about the costs of storing huge volumes of user data.
The bottom line
The takeaway from this information is not that Apple's iCloud service is second rate or that its June 11 announcement will be ho-hum. Rather, it shows Apple as a competitor, not the leader. Because cloud computing is important, we should expect Apple to continue investing in iCloud even if it doesn't produce Apple-sized sales growth and high profitability.
Will Apple's non-leadership role and lower profitability in this market have an affect on the stock? It could, if Apple loses some of its superiority aura and/or if lower profitability has an adverse effect on future growth projections. Right now, it's an uncertainty worth noting.
Disclosure: I have no positions in any stocks mentioned, and no plans to initiate any positions within the next 72 hours.