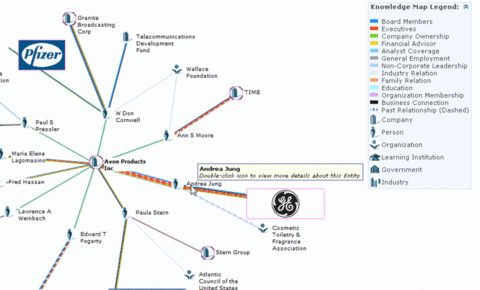 As another step in its long-term restructuring effort, Avon Products, Inc (NYSE: AVP) announced a series of initiatives, including additional layoffs, to trim further annualized costs by $430 million, which is $130 million more than the original projection made in 2005 when the company's turnaround plan began.
The job losses will total approximately 4,200 positions, Avon said in a statement.
The other restructuring initiatives will include the simplification of its product line to eliminate non-optimal products, the outsourcing of call centers and transaction processing services, and the realigning of supply chain operations.
Avon expects to incur a charge of approximately $120 million in the fourth quarter 2007, the company said.
"Continuing transformation as part of a turnaround mentality is now a 'way of life' for Avon as we enter the third year of our turnaround," said Avon's Vice Chairman/Chief Finance and Strategy Officer Charles Cramb.
"While we anticipate additional initiatives to further improve organization effectiveness and drive cost savings to fuel growth, they will not be reported as part of our turnaround plan," he added.
NewsVisual decided to create an IntellectSpace Knowledge Map in order to show Avon's Board of Directors and to illustrate their connections with other companies as a method for determining how qualified they are to advise the company's Management Team.
The Knowledge Map shows that several of Avon's Directors sit on the boards of other large corporations, and thus would be able to advise Avon on its restructuring efforts.
Most notable among them is perhaps CEO/Chairman Andrea Jung who is also a Director for General Electric Co.
The following Avon Directors also serve on boards of large multinational corporations:
Director Paula Stern also sits on the board of Hasbro Inc; Director Lawrence A Weinbach also serves on the board of UBS; Director Fred Hassan is also the CEO/Chairman of Schering-Plough Corp; Director W Don Cornwell is also the CEO of Granite Broadcasting Corp and a Director at Pfizer Inc; and Director Ann S Moore is also the CEO/Chairman of Time Inc.