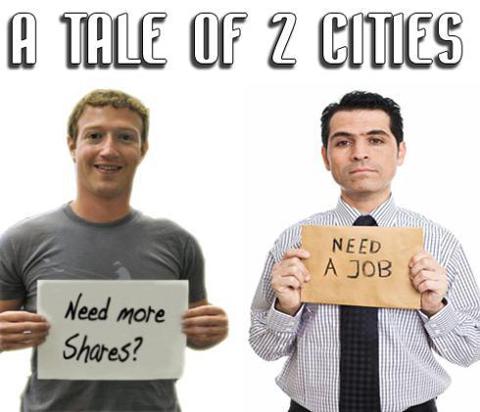 It struck me as odd knowing how much money is at stake in underwriting fees and newfound wealth set against a rapidly collapsing stock market. You probably know how these deals like Facebook get priced and distributed. The underwriters and selling group members have been twisting arms and issuing ultimatums to institutional clients-you are to take "x" number of shares or you'll never get another deal again. That's the way we roll. So as billions are about to be made by underwriters and insiders, Main Street is losing its collective shirt in the current stock market plunge. It's quite a disconnect frankly.
Facebook is a great company, growing and dominating in many ways. But others have a different take including Lucy Marcus via Reuters which others aren't discussing. And, not mentioned overall of course: What if the Facebook deal is a flop given market conditions?
Jobless Claims (370K vs 365K estimated & prior revised higher to 370K) were a little weaker than estimated but the revisions allowed for a better headline. On the other hand, The Philly Fed Survey (-5.8 vs 10 expected & prior 8.5) was much worse and the Bloomberg Consumer Comfort Index (-443.6 vs prior -40.4) was also quite weak. Leading Economic Indicators (-.1% vs .1% expected & prior .3%) were also disappointing.
Earnings were positive for Walmart (NYSE:WMT) but the entire retail (NYSEARCA:XRT) and Consumer Discretionary sector (NYSEARCA:XLY) struggled. There wasn't any well-received earnings news overall so why bother going over them?
The dollar (NYSEARCA:UUP) retreated a little on the poor economic data, gold (NYSEARCA:GLD) and silver (NYSEARCA:SLV) prices were higher as investors responded to short-term oversold conditions, a slight decline in the dollar and seeing the metals once again as a store of value. Bonds (NYSEARCA:IEF) soared dropping the yield to just under 1.70% (mattress money) but high yield bonds or junk (NYSEARCA:HYG) saw prices fall sharply and yields rise. Away from precious metals most commodity markets (NYSE:DBC) were slightly weaker.
The slow motion train wreck continues given new meaning to the "sell in May and go away" theme. Volume rose and breadth per the WSJ was quite negative and perhaps we're seeing a wash-out as oversold levels become extreme. (See McClellan Oscillator below)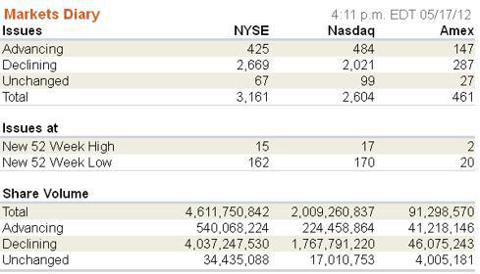 Join me on twitter and… yea, facebook.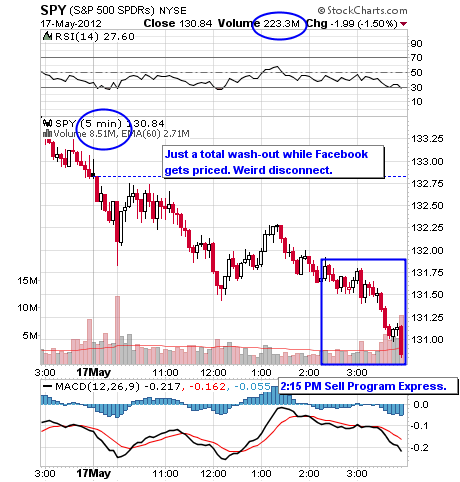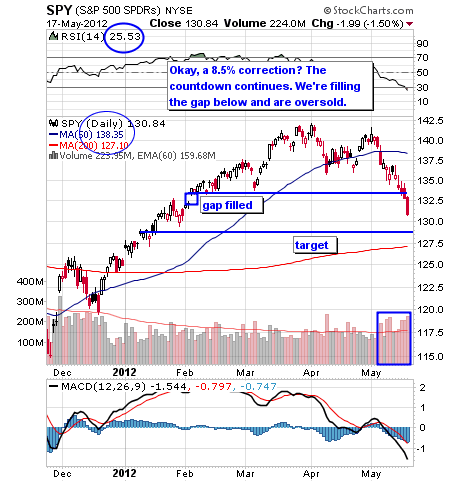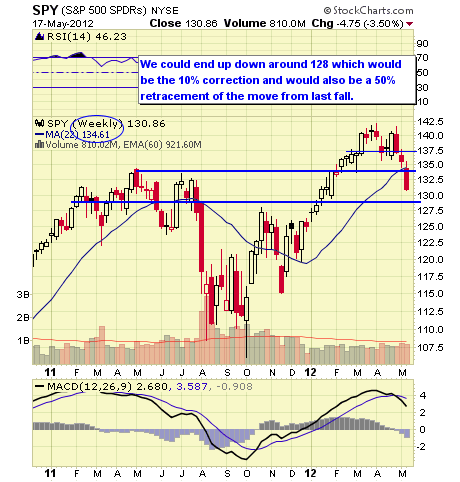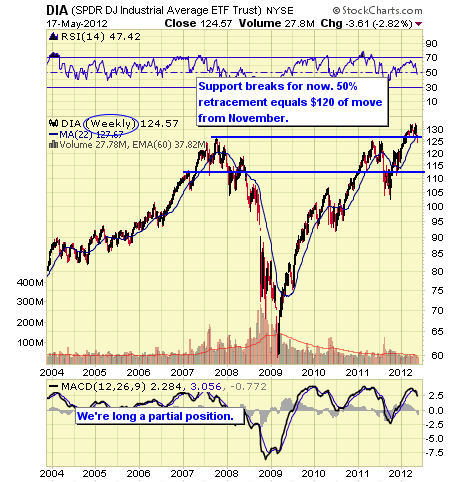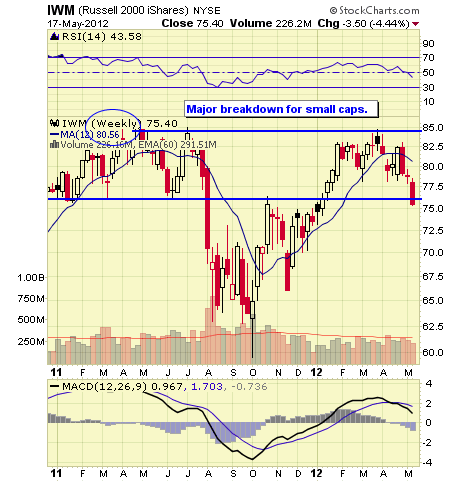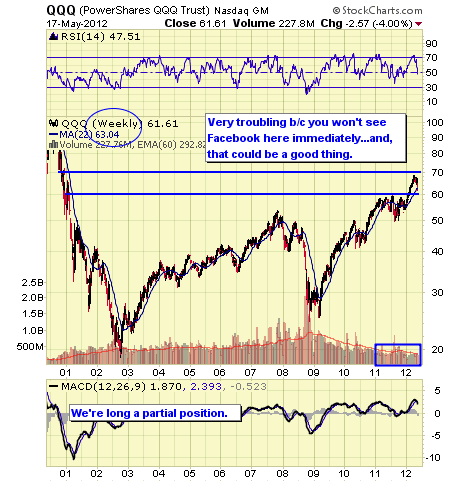 Continue to U.S. Sector, Stocks & Bond ETFs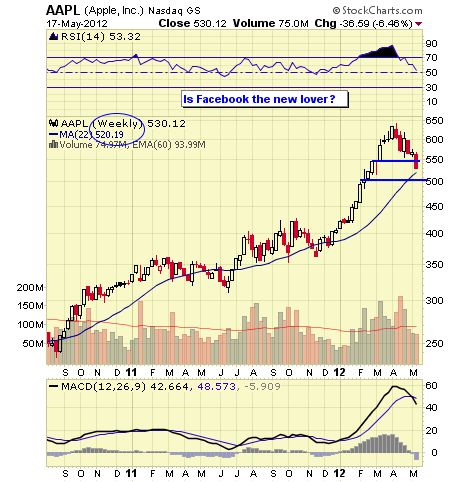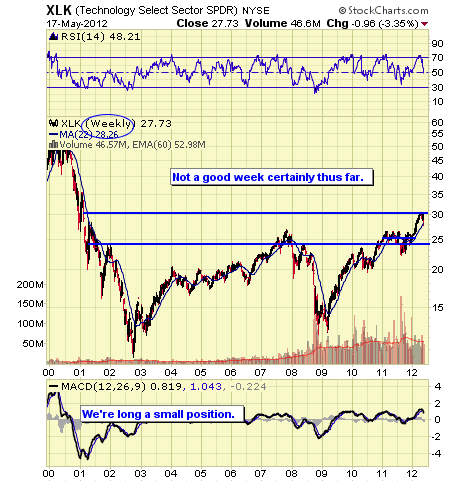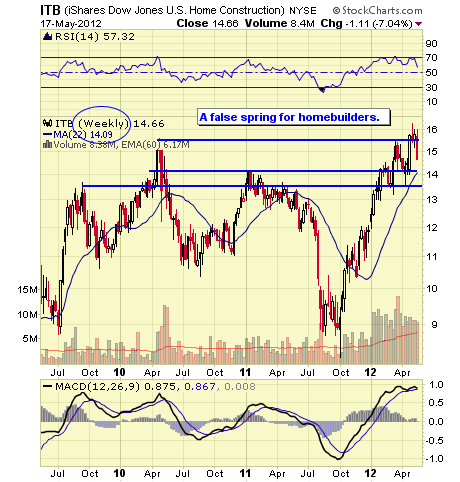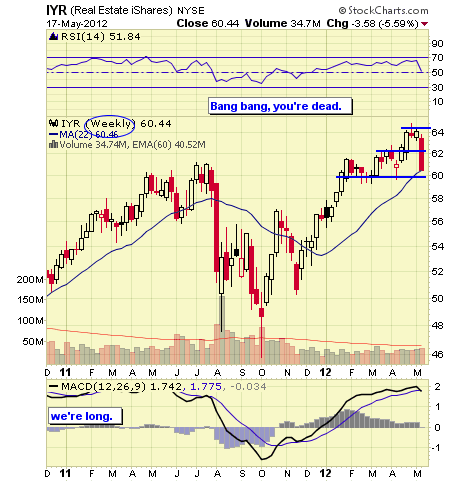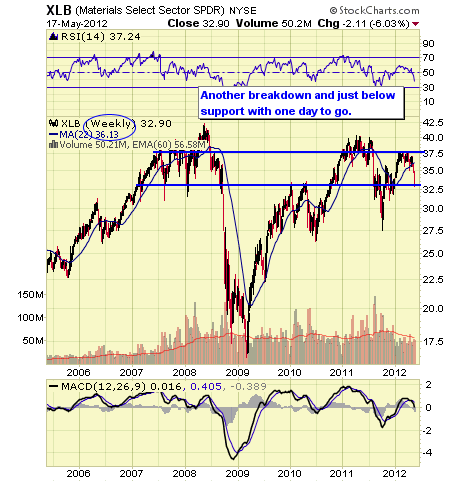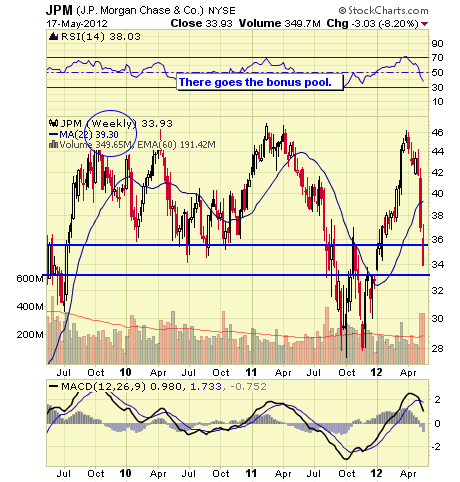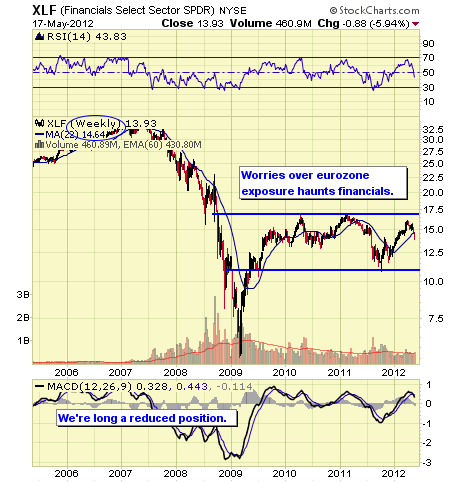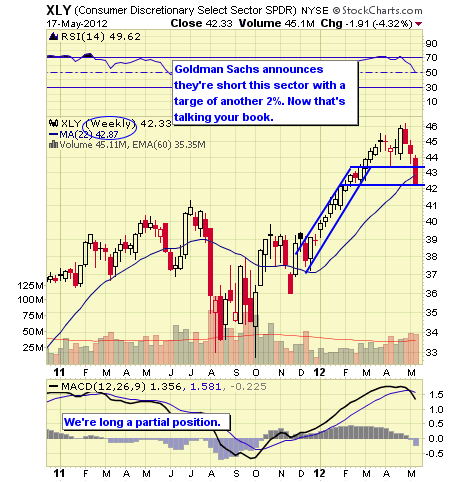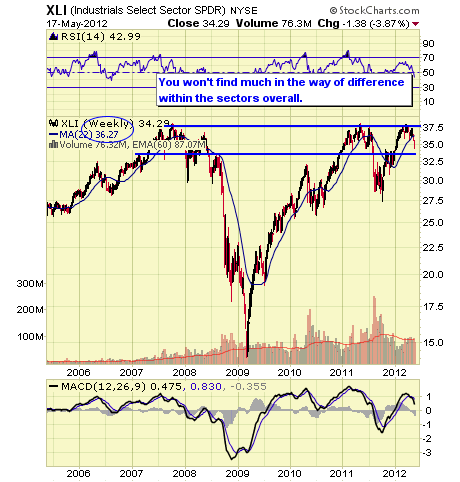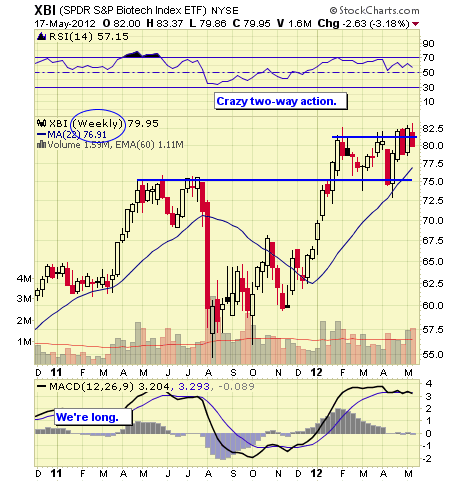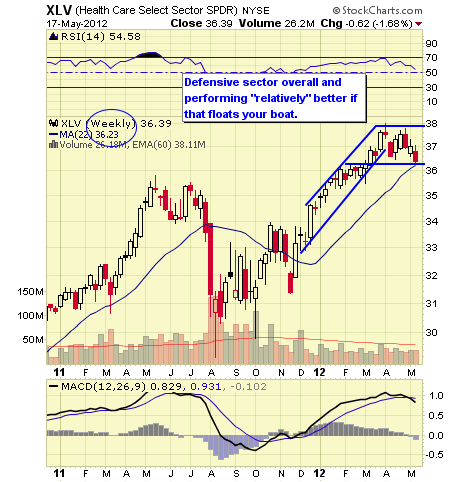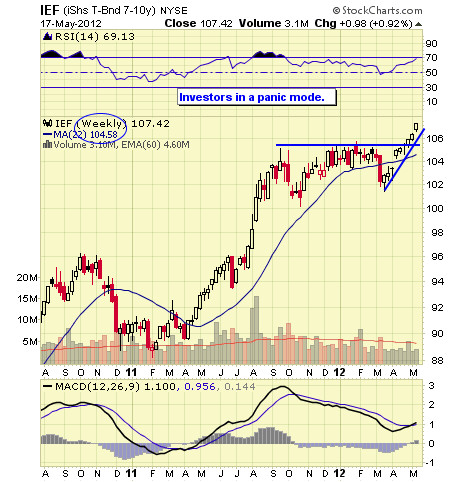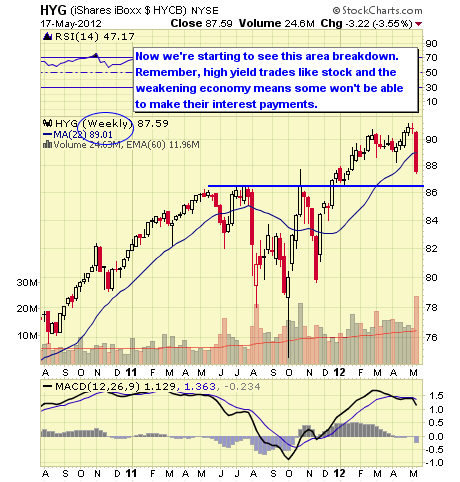 Continue to Currency & Commodity Market ETFs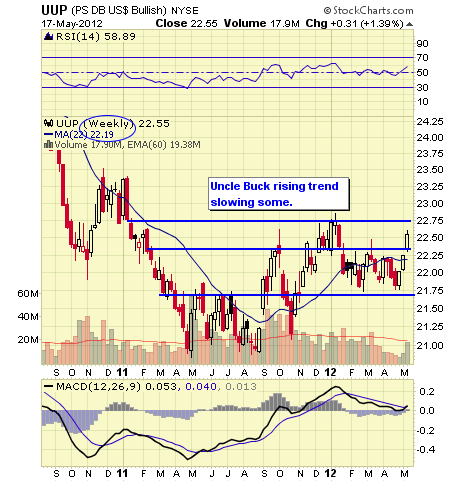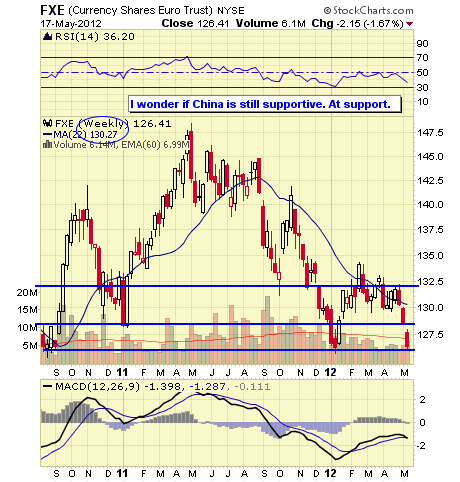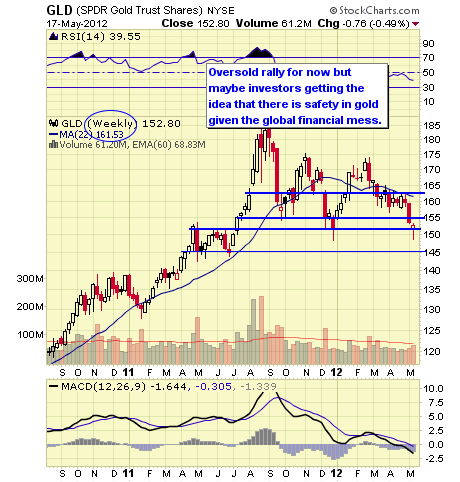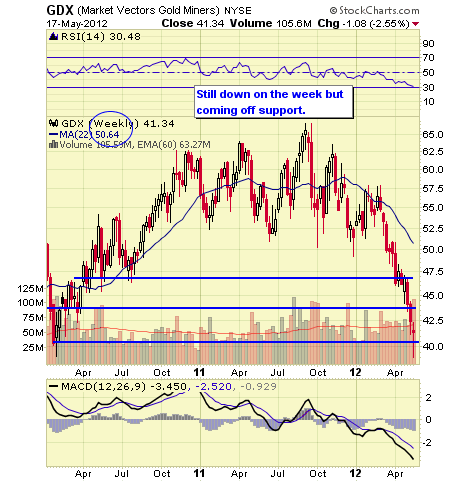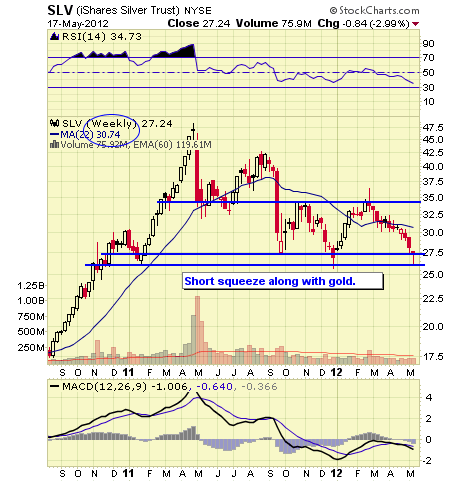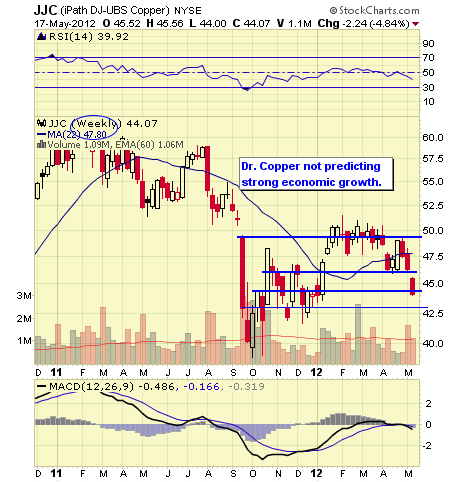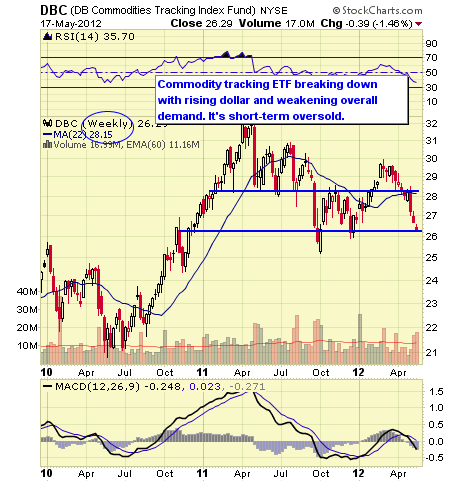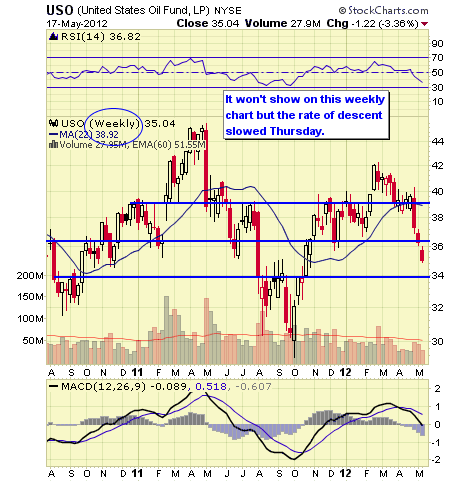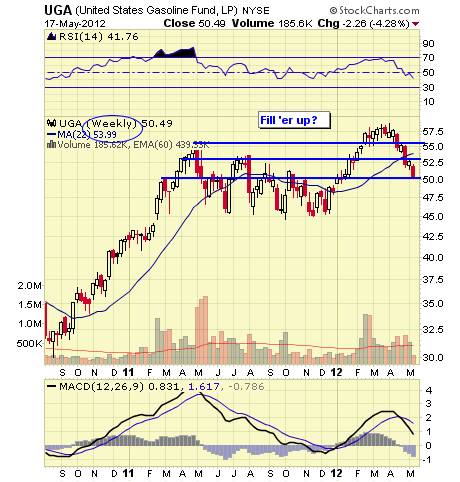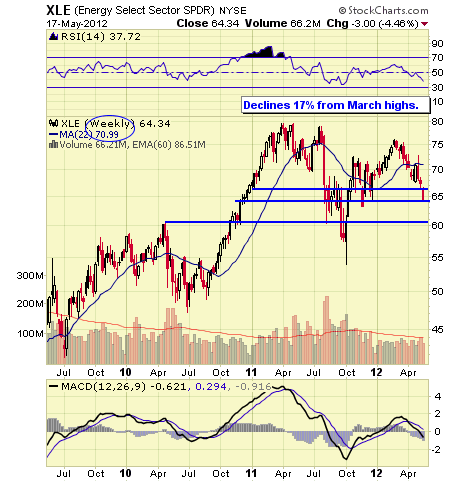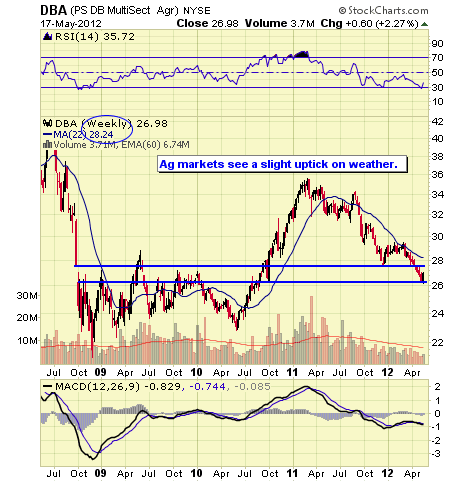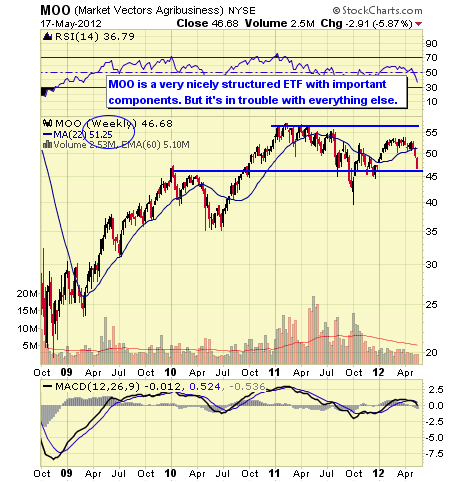 Continue to Overseas Sectors & ETFs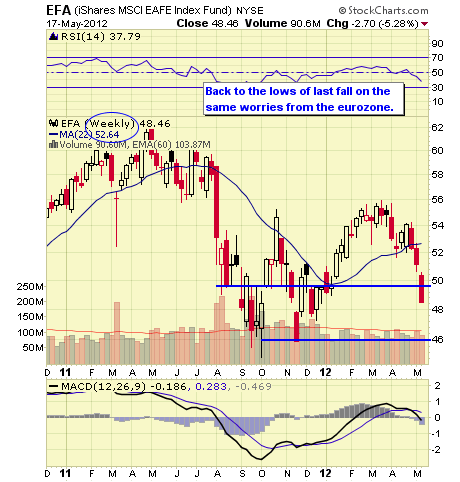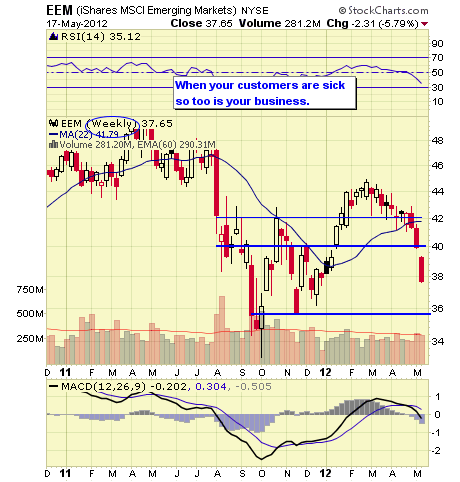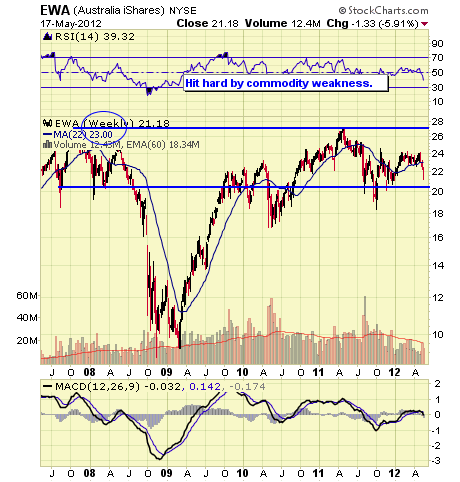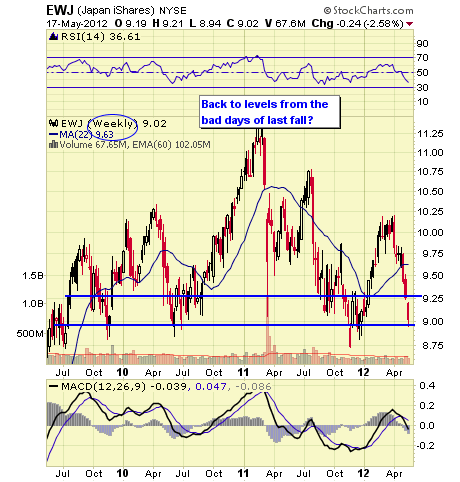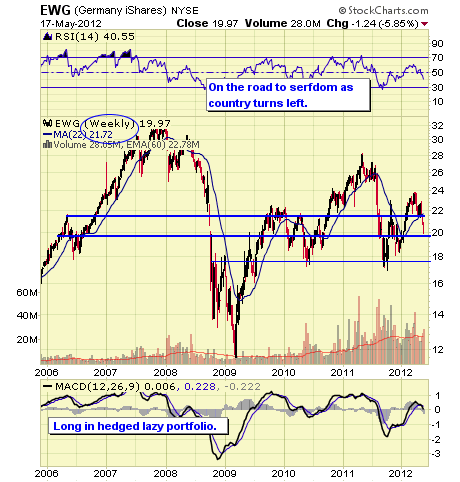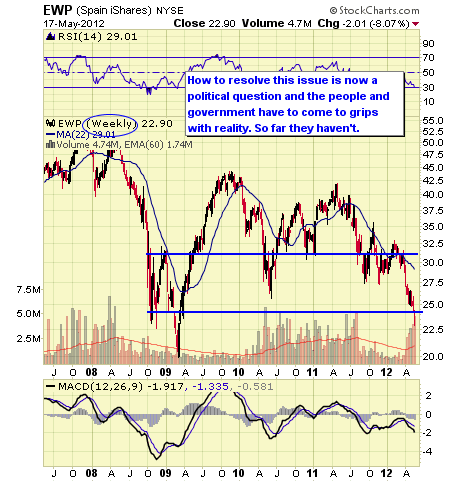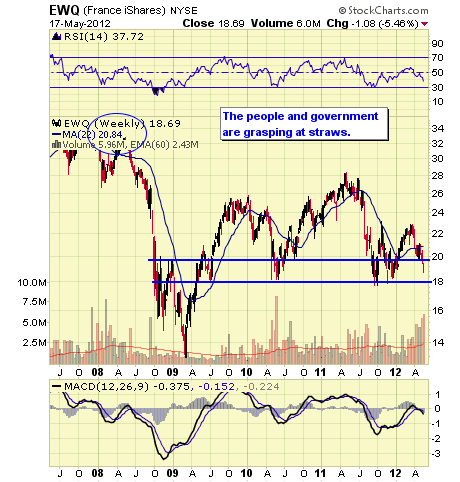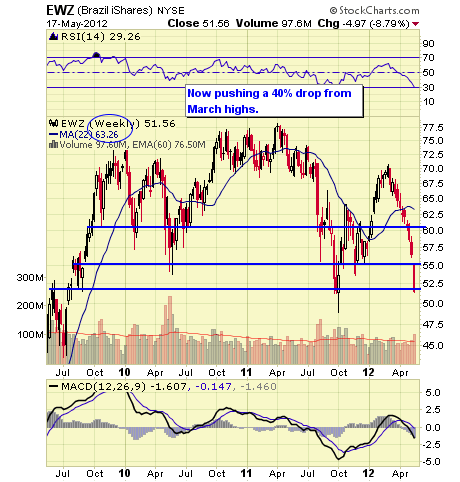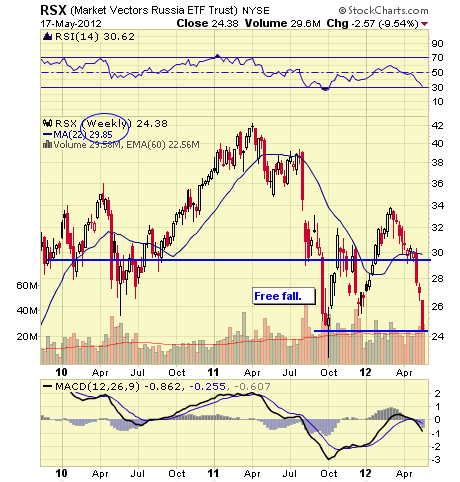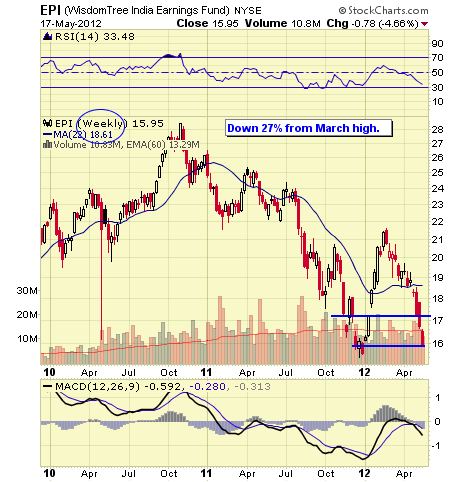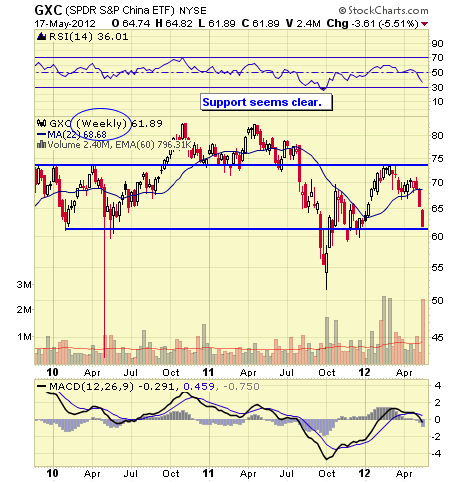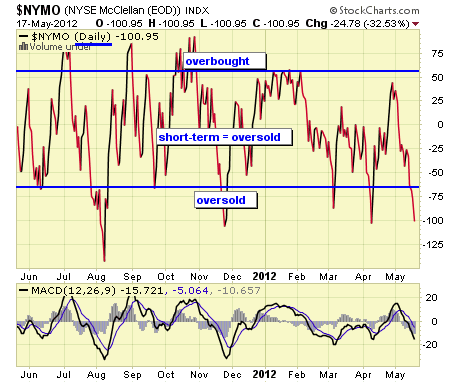 The NYMO is a market breadth indicator that is based on the difference between the number of advancing and declining issues on the NYSE. When readings are +60/-60 markets are extended short-term.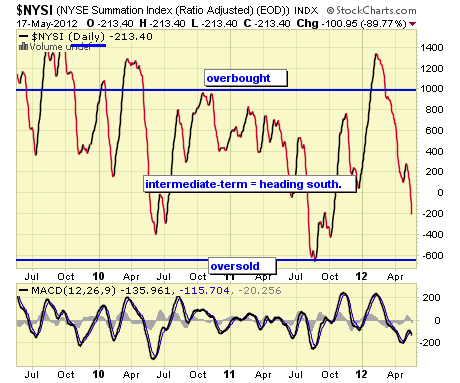 The McClellan Summation Index is a long-term version of the McClellan Oscillator. It is a market breadth indicator, and interpretation is similar to that of the McClellan Oscillator, except that it is more suited to major trends. I believe readings of +1000/-1000 reveal markets as much extended.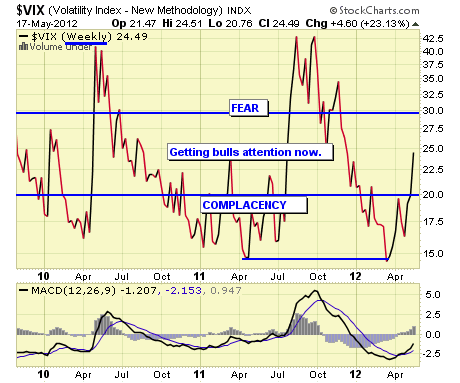 The VIX is a widely used measure of market risk and is often referred to as the "investor fear gauge". Our own interpretation is highlighted in the chart above. The VIX measures the level of put option activity over a 30-day period. Greater buying of put options (protection) causes the index to rise.
Given market conditions let me ask the ugly and little mentioned question: What if the Facebook deal is a flop? We'll know soon enough.
Disclosure: I am long MGV, BND, BSV, VGT, VWO, VNO, IAU, DJCI, DJP, VMBS, VIG, ILF, EWA, IEV, EWC, EWJ, EWG, EWU.