Ticketmaster to Buy TicketsNow
Just one month after announcing they would launch a brand new site aimed at the secondary ticket market, IAC's (IACI) Ticketmaster has announced it is paying about $265 million to acquire TicketsNow, the second-largest online reseller of tickets.
Ticketmaster's previous attempt at penetrating the secondary ticket market through TicketExchange gained only modest acceptance among consumers. Ticketmaster will be hoping its new push into the secondary market proves more successful.
TicketsNow is primarily used by professional ticket brokers to sell tickets to customers. The site charges buyers 15% of the sale prices, and it charges variable fees to sellers depending on their sales volume and other factors.
StubHub Inks Deal with Daytona 500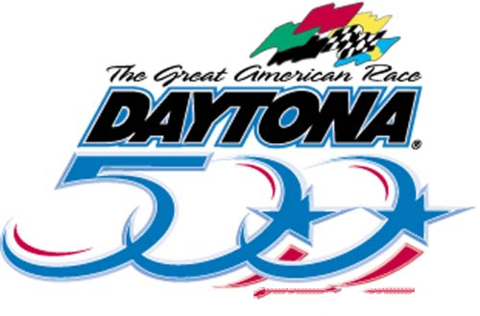 StubHub announced this week that it has been selected by Daytona International Speedway as the preferred fan-to-fan ticket marketplace for all events related to the 50th running of the Daytona 500. In addition, StubHub will feature in a variety of race-related collateral materials and promotional elements including print literature and online destinations.
"This new relationship with the Daytona 500 enables StubHub to provide NASCAR fans access to a safe and secure buying environment for all Daytona 500 events," said Greg Bettinelli, senior director of business development, StubHub.
Is Skype Counter Cyclical?
As one of my readers pointed out, Skype seems to be going through a growth spurt. The software client reached nearly 11.6 million peak concurrent users one day this week, only 7 days after breaking the 11 million peak user mark.
January has always been a strong month for Skype, but with the recent slowdown in user growth in 2007, this seems unusually strong. Recent developments at Skype include the launching of an improved To Go service last week as well as launching MySpaceIM with Skype last month, although I doubt these could have caused the growth breakout. An alternate explanation could be a last wave of new and existing users coming back from long holidays.
More importantly however, in the process of searching for possible explanations, it occurred to me that the growth spurt could actually be linked to pervasive talk of a 2008 recession. After all, one could easily argue that Skype is highly counter-cyclical (with households more likely to use Skype to save the marginal dollar in economic downturns). If this is the case, we may even find that the growth spurt is sustained longer than anybody expects.
Could this be yet another hedge for eBay (NASDAQ:EBAY) going into a recession?
eCommerce Growth to Decelerate in 2008
In a research report released Monday, Merrill Lynch analyst Justin Post looks at the correlation of eCommerce growth versus GDP growth in the U.S. and predicts eCommerce growth of 17% Y/Y in 2008.
Annually, since 2001, the correlation is negative (-0.35), however with an admittedly limited dataset, data suggests a stronger correlation of 0.75 since 2004. Using quarterly data since 2004 with 16 data-points, the correlation falls to 0.57. Applying ML analyst David Rosenberg's quarterly 2008 GDP growth estimates and our regression analysis derived from the last 16 quarters of GDP and eCommerce growth, we calculate eCommerce sales growth at 17% y/y in 2008. This is a deceleration from the 23% seen in 2007, but with a predictive power of only 33% (R-squared), there is a wide margin of error in our estimates.
Post admits eBay has a natural hedge against a weak domestic retail environment, with over 50% of revenue generated outside the U.S. Further, eBay's significant exposure to "used and unique" marketplaces, which tend to be counter-cyclical, provides an additional hedge.