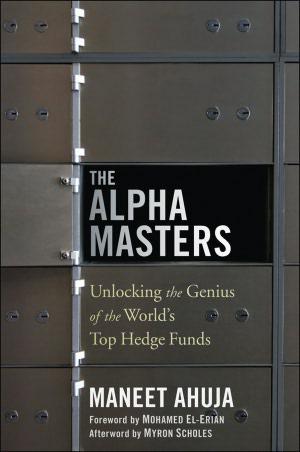 This book hasn't been released yet. I got an early copy. The book is interesting enough that I would like to do a Q&A with the author, and I have contacted the PR flack to do so.
To the review:
Would you like to understand the mindsets of a variety of successful hedge fund managers? This book will give that to you, but there is a catch: you will also learn how these managers developed, and this is a big plus.
Most of the managers went through rigorous experiences that made them far more effective at evaluating risk and return potentials. Have you been through anything similar to that? If not, you might read this very interesting set of accounts, but then realize that you don't have the personality/skills necessary to replicate what they have done. Don't feel bad, most people don't have that.
A large part of what makes hedge fund managers successful is their willingness to limit their activity to areas where they have genuine expertise. They gain insight beyond most into areas where they are experts in discerning value.
This book does not give you a formula for how to make money; instead, it gives you lessons in the characters of those that have made a lot of money for themselves and their clients. What are they like?
Among their many attributes, they are:
Driven/competitive - though I have known my share of failures in investing that have that attribute.
Lifelong learners, like Buffett and Munger - though I have known some really bright people who know a lot about investing/finance who add little to an investment process.
Opportunistic - they recognize what their best opportunities are, and pursue them to the exclusion of others.
Focused - they develop an edge, and try to be "best in class," whether in mathematics of the markets, understanding the legal rights of different types of securities, understanding industry dynamics, accounting nuances, etc.
Patient - if opportunities are not promising, don't do much. It's like being an intelligent underwriter - when your competitors are giving away the store, don't write business, spend time sharpening your skills. Study what could go wrong, and see if there is a way to take advantage of the situation.
Team-builders - They develop talented teams/cultures and motivate them to excellence.
Sensible - They know when to be doggedly persistent, and know when to admit defeat.
Now, no hedge fund manager has all of these, but the best have most of them.
Contents
The book covers nine managers/firms:
Ray Dalio - Bridgewater
Pierre LaGrange & Tim Wong - MAN Group / AHL
John Paulson - Paulson & Co.
Marc Lasry and Sonia Gardner - Avenue Capital Group
David Tepper - Appaloosa Management
William A. Ackman - Pershing Square Capital Management
Daniel Loeb - Third Point
James Chanos - Kynikos Associates LP
Boaz Weinstein, Saba Capital Management
About the Author
Her name is Maneet Ahuja, and is a producer for CNBC, specializing in covering hedge funds. That's how she gained the contacts in order to write the book. Business Insider did a profile on her, and you can find it here.
Quibbles
The book needs something to tie it together and give it depth, otherwise the book is only "Meet these nine nifty hedge fund managers that I have gotten to know." That's a serious deficiency; even a single chapter at the front or back would have enriched the book, making it more general and cohesive.
I also think there would have been better choices for those that wrote the foreword (Mohamed El-Erian) and the afterword (Myron Scholes). The former is an accomplished investor, but is not an expert on hedge funds. Myron Scholes is an accomplished academic, has worked for hedge funds, but is still not an expert on them.
Who would benefit from this book: If you want to learn about what type of people these nine hedge fund managers are, and read anecdotes about some of their best and worst trades, this would be a book you would enjoy. If you want to, you can buy the book here: The Alpha Masters: Unlocking the Genius of the World's Top Hedge Funds.
Disclosure: The book was sent to me out of the blue; did not ask for it.