Lowe's (NYSE:LOW) shares got hammered after it reported earnings. The company beat expectations, but lowered its guidance. They beat expectations by a penny with an EPS of 43 cents per share.
However, the company also reduced its full year guidance to $1.73 to $1.83 per share from its previous estimate of $1.75 to $1.85 per share. Most of this has to due with the lack of seasonal demand.
With warm weather and a lack of snow, Lowe's is seeing sales fall as consumers are choosing not to buy winter items. While warm weather caused consumers to go out more, it was not enough to outweigh the lagging sales. In addition to weather, sales have also been falling as home buying is still lagging the general economic recovery. This is another reason that Lowe's lowered guidance.
Another issue for Lowe's was the lack of discounts it offered to customers. This caused SSS to lag behind Home Depot (NYSE:HD). Home Depot has been grabbing market share from Lowe's due to better pricing models. Revenue at Home Depot was in line with estimates, while it beat EPS estimates by 4 cents.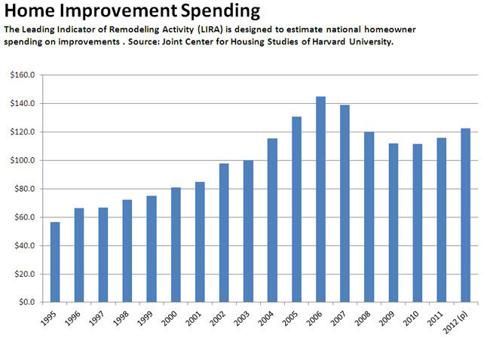 The issue with both home improvement stocks is that they were initially being priced for a recovery, but that does not seem to be happening as quickly as expected. Lowe's trades at a forward P/E of 11.2, while Home Depot trades at a forward P/E of 14.4. Both have lowered their guidance on revenue and earnings.
Home Depot CEO Frank Blake mentioned that the prolonged housing slump has caused regular Americans to cut back on spending. The recovery for these consumers will still continue to lag homebuilders.
Both stocks will continue to see downside as analysts start slashing their growth estimates. This should cause the stock prices to fall in order to reflect a more reasonable valuation for both companies. I recommend investors stay away from home improvement stocks for the time being.
Disclosure: I have no positions in any stocks mentioned, and no plans to initiate any positions within the next 72 hours.