No market sector is a safe haven when the market is in the mood to throw all equities out as a group, but there had been a feeling, until recently anyway, that technology stocks were safer than some.
Among the underlying ideas is that tech has less debt exposure than other sectors, which is true, but does not mean that no tech company has any material debt exposure. Driving that point home, consider the following table showing highest debt exposure (both current and long-term) at tech companies with markets caps in excess of $200m.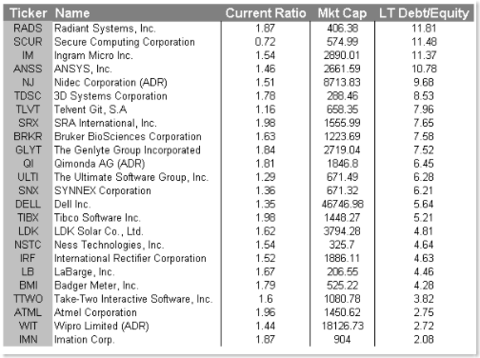 In short while tech debt exposure is less than in many other sectors, it's far from being zero -- and there is a spate of companies where it is far indeed.