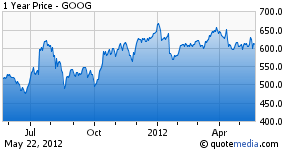 Google's (NASDAQ:GOOG) acquisition of Motorola is finally complete. While many analysts said when the deal was first announced that Google was just after patents, CEO Larry Page has in fact put together a new executive team for the unit, headed by Dennis Woodside, who managed the two companies' integration.
Woodside's team is near the Googleplex, but not in it. The company promised to create a "firewall" between his group and Andy Rubin's Android team. But Woodside is hiring his own engineers to improve aspects of Android most upsetting to users - battery life, the handling of pictures. Etc.
There are many skeptics of the decision. Simon Phipps, former head of open source at Sun [now part of Oracle (NYSE:ORCL)], tweeted "copying Oracle?" And on the surface there are similarities. Both Motorola and Sun are hardware outfits. Both are former market leaders that have become laggards.
But Sun was, and is, dependent on existing technology for growth. Servers last for many years. Mobile platforms last, at most, a couple of years, and can change radically with each new revision.
Can Google compete? In software, it is moving from competitive to dominant. There are more Android phones being sold than Apple phones. There is also more traffic going online with Google Chrome than Microsoft's Internet Explorer.
What gives me the most hope for Google's new adventure is the increasingly rapid evolution of hardware and interfaces. Devices like Leap Motion's peripheral that lets you interact with a computer through the air, with infinite care, prove that innovation is moving at the speed of mobility, and that Google's in the right market.
The auction for Leap, by the way, starts now.
Disclosure: I am long GOOG.