Goldcorp
Ticker: GG
Share Price 5/18/2012: $34.79
Shares Outstanding 3/31/2012: 810,000,000
Market Cap: $28.2B
Website: goldcorp.com
Company Overview:
Goldcorp operates as a worldwide precious metals mining company with 20 projects located primarily in Canada and Mexico. Goldcorp is the fastest-growing low-cost senior miner in the precious metals space.
2011 Key Points
2,514,700 Oz of Au produced
23,063,225 Oz of Ag produced
Revenue: $5.4B
Net Income: $1.9 ($2.34 per share)
Cash: $1.5B ($1.85 per share)
Debt: $737mm
Liquidity: Cash + $2B undrawn revolver
Analyst Estimates: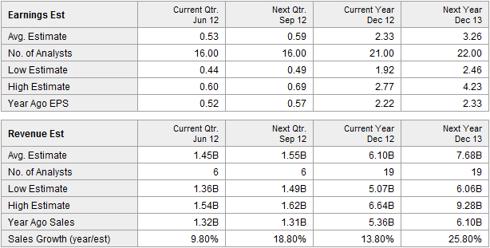 * Source: Yahoo Finance
Analysis of Reserves: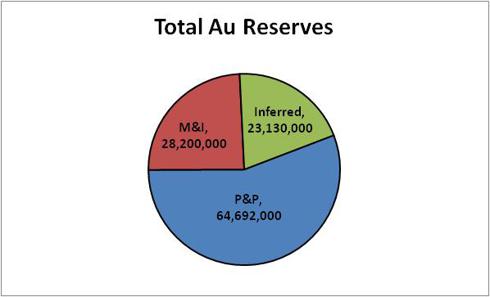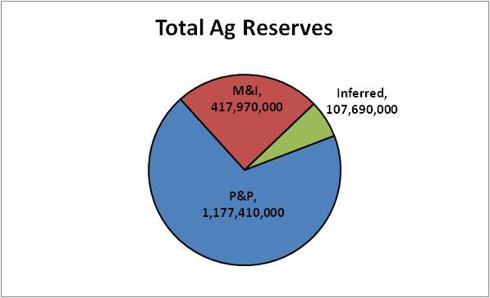 The majority of Goldcorp's reserves are proven and probable, which give investors confidence in the company's below ground reserves.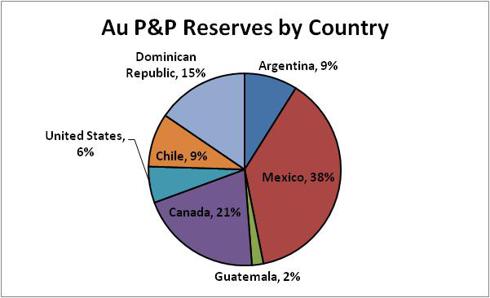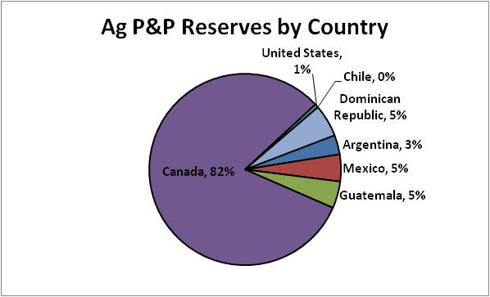 Goldcorp's reserves are well diversified, and over 50% of its reserves are in miner-friendly countries, including: Mexico and Canada. By diversifying, Goldcorp reduced its production exposed to issues encountered at any given mine and the political risk than many of their competitors that operate in more unstable parts of the world face.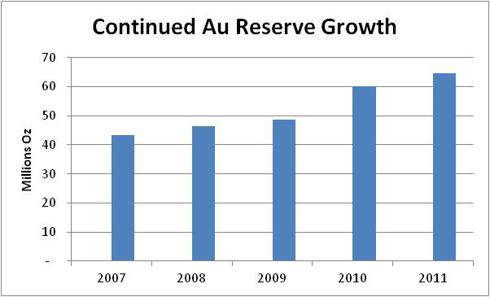 Goldcorp's ability to grow gold reserves for 7 years consecutively exemplifies a management team that is committed to growth. Additionally, being the lowest cost senior producer makes Goldcorp a premier senior miner. With a low cost structure, Goldcorp will be able to benefit from future increases in the gold price. In a declining gold price environment, Goldcorp is much better protected than other miners such as Newmont (NYSE:NEM), Barrick (NYSE:ABX), Yamana (NYSE:AUY), and Gold Fields (NYSE:GFI), which operate with a higher cost structure.
Forecasted Production and CAPEX: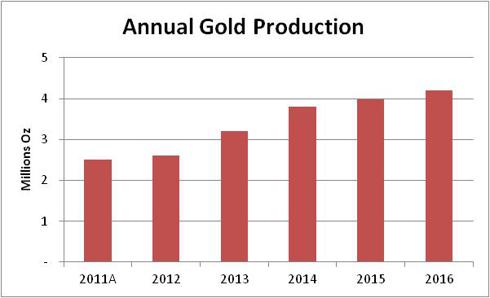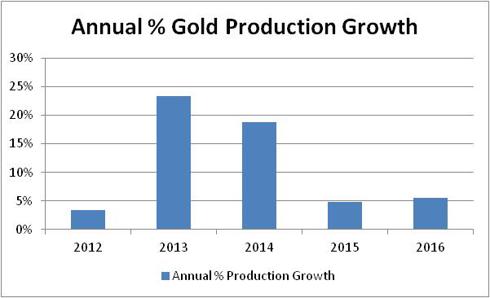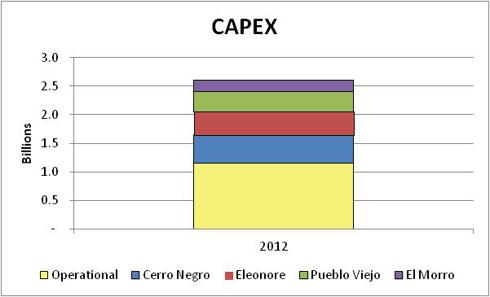 Goldcorp has enviable production growth among senior miners and has proved it can consistently grow the bottom line for investors. Continued large investments in capital expenditures allows the company to continue production growth for years to come.
Analysis of Mines:

The current mine agreements detailed above provide insight into estimated future production by mine. With no single mine projected to be more than 18% of gold production over the next 5 years, Goldcorp has been able to reduce its exposure to operational issues encountered at any one mine. Having several mines with an expected life of 20-plus years assures Goldcorp will have strong continued production well into the future.
Valuation of Reserves:


Precious Metal Miners as a Whole:
Precious metal miners are extremely undervalued relative to the price of gold as depicted by the Gold/XAU ratio, which is currently at 10.45:1.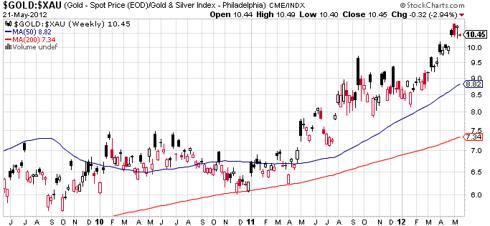 * Source: StockCharts.com
Goldcorp Projected 5 Year Income Statement: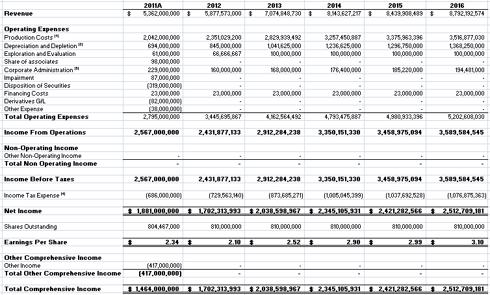 Comments on 2011 Earnings:
In 2011 Goldcorp had several one-time items that resulted in a significant increase in EPS, including:
Disposition of Securities Gain of $319mm
Derivatives Gains of $82mm
Asset Impairment Loss of $87mm
Excluding these one-time items would have resulted in a net income of $1,567,000,000 and EPS of $1.95 vs. the $2.34 reported.
Goldcorp Projected 5 Year Common Size Income Statement: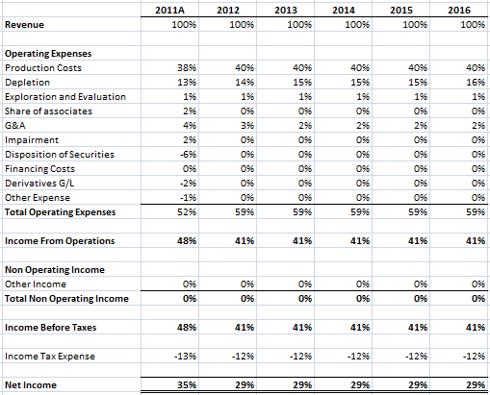 Coming in Part II:
In Part II of my analysis I estimate Goldcorp's value per share using multiple valuation methods and provide a detailed investment hypothesis.
Disclosure: I have no positions in any stocks mentioned, and no plans to initiate any positions within the next 72 hours.