One of the best things about any self-respecting securities snafu is the time it takes to disinter the bodies. More than four years after Eliot Spitzer publicly executed mutual fund market timing as an investment strategy, the US Securities and Exchange Commission announced Friday that it had settled its beef with Chronos Asset Management Inc. and its principal, Mitchell L. Dong, who agreed to cough up more than $400,000 in fines and prejudgment interest, along with a civil penalty of $1.8 million.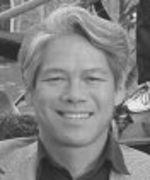 Chronos and Dong were among the largest hedge fund players in the market-timing racket, and did much of their business through Prudential Securities' Boston office; however, it also got into late-trading game through the not-so-good offices of those old stagers Clearing Broker A and Clearing Broker B.
Dong was also suspended from association "with any investment advisor" for 12 months, which might take some of the glow off his latest venture. Assuming, somewhat bravely given the complexities of these things, the ban covers unregistered advisors as well as those in submission to the SEC's yoke.
Chronos Asset Management Inc and Mitchell L. Dong
US Securities and Exchange Commission
Jan. 25 2008
Earlier on NakedShorts:
Mitchell Dong goes radioactive
Apr. 12 2007