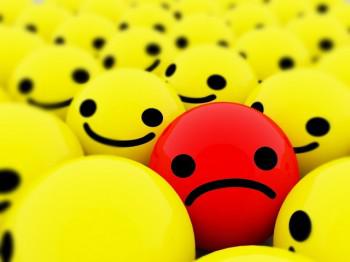 Each week I assemble my game plan for Monday morning with the objective of finding income opportunities. With a rise in volatility the income opportunities from selling call or put contracts becomes more and more enticing. But it comes at a price, as risk becomes a greater part of the equation.
After an unchecked stock market climb for the first three months of the year, my personal portfolio, which is almost always fully protected through the sale of covered calls, under-performed the market.
No surprise with a covered call strategy, but a large part of that, however, was due to the inability to sell calls on much of my holdings in ProShares UltraShort Silver ETF (NYSEARCA:ZSL) which had insidiously grown to a much too large position over the course of the year (When is Speculation not Speculative?). Although the underlying shares ultimately worked out well, leaving me with a more appropriately sized holding after some assignments, that's not a mistake that I plan on letting happen again.
My personal portfolio fortunes have changed recently, as did the entire market tone, which has restored volatility and re-introduced the 2011 concept of triple digit day moves.
For this coming week I see many opportunities to purchase shares, just as last week, but my pessimism is creeping in and I'm looking for some mild market weakness.
Although I certainly understand the concept of buying protective puts, I've never done so. Do I have a rational reason for not doing so? Not really.
When I do think that there is a downside trend, my pattern has been to sell in the money calls on new positions. When doing so, I essentially become agnostic to the overall market move, as long as it is not drastic in one way or another. But that really defines my perspective even when I think that there is an upside trend. When selling calls for income there's nothing better than vacillation around a fixed point.
Subscribers will know that the last few weeks have seen very active transmission of Trading Alerts on ProShares UltraSilver ETF (NYSEARCA:AGQ), Barclays Volatility ETN (NYSEARCA:VXX) and ProShares UltraShort Silver. Those opportunities may very well continue for the coming weeks and have been useful in mitigating overall market declines through a combination of selling calls and selling puts, as has been appropriate and effecting closing transactions during recent periods of intra-day volatility.
For the coming week, I actually have many more stocks on my radar screen than is usual.
Instead of going through the ROI calculations, as I usually have done, you can see them for yourself, in a spreadsheet that can be customized for individual needs and price targets. The table shows ROI for "In the Money" and "Out of the Money" options for most positions, as well as showing returns for "Double Dip Dividend" selections, based on whether you get to retain the dividend. It can also be used to track serial option premiums and changing ROIs. The input values are all based upon Friday's closing price and are certainly subject to change at Tuesday's opening, this Memorial Day week.
For a shortened trading week the 1.0+% ROI for the stocks below is appealing, especially if there is a mild market decline. That return isn't bad either with an upward moving market. It's certainly not guaranteed, but it wouldn't be bad if realized.
But here's where the pessimism comes in. This week, my preference is to predominantly focus on the in the money calls, some like Mosaic (NYSE:MOS), well within the money. Additionally, with the exception of Microsoft (NASDAQ:MSFT), they are all badly beaten down of late.
I start with what I have in the past referred to as my "Evil Troika," British Petroleum (NYSE:BP), Transocean (NYSE:RIG) and Halliburton (NYSE:HAL). With depressed energy prices, they are likewise depressed, but there are no company specific issues at hand. If you can't decide, the ProShares Energy ETF (NYSEARCA:XLE) will do just fine.
I currently own shares in all three, with the current lots all showing losses. In my case, buying at these lower prices and selling calls, especially in the money calls, offers an opportunity to reduce my paper losses on the earlier shares. However, I believe that even as initial purchases, there is good opportunity. In each case, however, I would consider selling the weekly in the money call option, rather than the nearest higher strike price, even if an initial purchase.
Goldman Sachs (NYSE:GS) is always in the news and to JPMorgan Chase's (NYSE:JPM) delight, the woes over at Morgan Stanley (NYSE:MS) have taken some of the heat off. Although I own shares of Morgan Stanley, I just can't find the courage to recommend a new position, as there are so many Facebook (NASDAQ:FB) related issues coming its way and as with the continuing debate as to whether it's the Windows operating system, the third party software or drivers that crashes the computer, there are just too many moving parts over at Morgan Stanley to figure it all out.
The moving parts over at Caterpillar (NYSE:CAT) are of a different variety. In its case, based on the Friday close (May 25, 2012), I would sell the out of the money call option, unless shares open Monday on an uptick, in which case, it's the In the Money call.
In fact, for me, if the pessimism is first punctuated with an upward opening salvo, I find it even more appealing to sell the in the money calls, since if the anticipated drop does come, why not get nearly penny for penny profit in the option position?
On the more speculative side, I'm recommending a repeat of last week's Molycorp purchase and selling the in the money option, once again. That worked out nicely last week, as Molycorp traded in about a 10% range, yet ended the week right where it started. For the covered call seller, that's perfection, even if shares are assigned.
The one trade that I'm wavering in a bit is the idea of selling Riverbed Technology (NASDAQ:RVBD) puts. If so, I'm only considering the out of the money strike, but it is a monthly option and the ROI may not be appealing as the other opportunities.
Finally, after two nice Double Dip Dividend plays last week with International Paper (NYSE:IP) and a mid-week Trading Alert for Abercrombie and Fitch (NYSE:ANF), this week's choice is Lexmark (NYSE:LXK). If you own or buy shares in Goldman Sachs, it too goes ex-dividend this week, but I wouldn't purchase those shares just to grab the dividend.
Traditional Stocks: JPMorgan Chase, Goldman Sachs, Halliburton, Transocean, British Petroleum, Microsoft, Caterpillar, Mosaic, XLE
Momentum Stocks: Molycorp, Riverbed Technology (sell puts)
Double-Dip Dividend: Goldman Sachs (May 29, 2012); Lexmark (may 30, 2012)
Remember, these are just guidelines for the coming week. Adjust accordingly and you'll have the makings of a healthy income stream for the week with reduced risk.
Disclosure: I am long AGQ, GS, RIG, ZSL, VXX, JPM, HAL, MSFT, XLE, MOS, RVBD, BP, IP, MS, FB.