I always attempt to prune my dividend portfolio. I want to remove any problem stocks which have potential for further downside. Secondly I want to add to any major themes that are working. Dividend stocks have had a positive 2012 ride through May. Here are three profitable investment themes for the 1st half of 2012.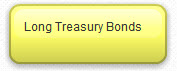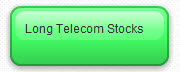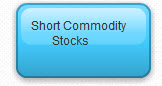 1. Annaly Capital Management (NYSE:NLY)
One sector that has been the place to be is mortgage real estate investment trusts. Annaly invests in Government Sponsored Entity (NYSE:GSE) Mortgage Backed Securities (MBS). The company invests proceeds from short term repurchase agreement deals with primary dealers. The difference in the long term GSE MBS and the repurchase agreement costs is the gross yield margin. Annaly hedges the interest rate spread via derivatives and then increases the leverage by 5.8x.
As Treasury Bond rates have decreased, the Treasury Bond securities have increased in value. Although mREITs don't own Treasuries, they do own GSE MBS. The GSE MBS closely tracks the yield of Treasury securities.
The net yield margin is the gross yield margin minus any costs, including hedging expenses. Annaly currently yields an annual 13.2% dividend.

2. AT&T, Inc. (NYSE:T)
AT&T is riding the coat tails of investors seeking high yields and a play on smart phones. AT&T closed January 3rd at $30.38. On May 5th the stock price was $33.69. The stock is up 10.9% during this time frame. This does not factor in the dividends received by investors.
Currently the stock yields 5.2%. Dividend investors are piling into every income name available. This includes Altria (NYSE:MO), which in my view is overpriced. AT&T's business model, as Altria's, is based upon using an excessive amount of debt. I try to avoid companies with debt, but other investors are focused upon the annual investment yield.
3. CVR Partners, LP (NYSE:UAN)
CVR Partners, a commodity casualty, has taken it on the chin this year. Carl Icahn has gained majority approval for its parent CVI Energy (NYSE:CVI). Fertilizer prices continue to be performing excellent at the market.
I will always place my stake on the world's population craving food to eat. Fertilizer provides more food per acre. Fertilizer prices, historically, have been volatile. I continue to own CVR Partner units and protective puts.
The partnership plans to pay out $1.65 - $1.85 per unit in 2012. This amounts to about 8 - 9% yield for the year. This is based upon the May 24th presentation at the National Association of Publicly Traded Partnerships.
4. Chevron Corporation (NYSE:CVX)
Chevron is the world's fourth largest oil company based on proven oil reserves. The stock is trading at about a 7x price to earnings ratio. The company is produced $13.44 per share in 2011 earnings per share. The stock yields 3.1% in dividend yield. Management actively buys back stock, increases quarterly dividends, and is shareholder focused upon shareholder net returns.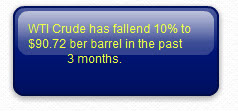 Although natural gas and crude oil have fallen in recent months, Chevron remains a profitable company trading at a 7x price to earnings multiple. This is an attractive valuation.
5. Southern Company (NYSE:SO)
Southern Company is a must own utility stock for growth and yield expansion. The southern states offer the greatest potential for population growth. The company has new projects in the nuclear power generation segment.
Overview: Southern Company is a leading producer and provider of electricity in the U.S. Southern's core units are in the Florida, Georgia, Alabama and southeastern region.
Southern Company's subsidiaries include Alabama Power, Georgia Power, Gulf Power, and Mississippi Power. Southern Power handles power plants and the selling of wholesale energy.
Business Strategy: Southern is a utility serving a growing population boom in the southern U.S. This has allowed the utility to focus upon growth opportunities not present in other regions.
Risks: As a large publicly traded enterprise, Southern is subject to various forms of employee, partner, shareholder and business related litigation, equity and debt financing risks, and financial risks tied to its hedging activities. In addition, given its usage of coal and nuclear fuels, Southern is subject to environmental, climate change, regulatory and health care lawsuits and remediation expenses.
Quarterly Update: Trends in its first quarter ended March 31, 2012:
Unusually warm winter reduced demand for electricity
Residential and commercial energy sales were down 13.7% and 3.1% respectively
Industrial energy sales were up 1.9%
Total energy sales dropped 7.3% compared to the year ago first quarter
The company is seeing positive signs of economic growth
Stronger than expected residential customer growth also suggests economic recovery
15,000 new residential customers added relative to 2,000 in Q1 2011 a year ago
Financials: All comparisons are between Q1 2012 and Q1 2011 (the year ago quarter / year ago).
In Q1 2012, retail revenue totaled $3.1 billion, less than $3.4 billion a year ago. Revenue was up due to favorable rates, pricing and sales growth but significantly down due to mild weather and fuel and other costs. Wholesale revenues dropped to $349 million from $449 million in Q1 2011 due to reduced energy demand and lower average energy prices.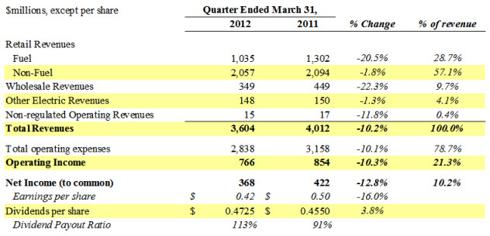 By operating company, Georgia Power contributes the most to revenue with a 46.4% shares followed by Alabama Power at 32.3% and the other operating companies coming in at middle to high single digit revenue contributions. The same patterns more or less holds true on contributions to net income with Georgia Power and Alabama Power collectively contributing close to 80% of net income.

The table below shows retail and wholesale energy consumption patterns. At the retail level, industrial consumption accounted for 30.5% of total energy consumption and grew 1.9% from demand in the primary metals, transportation and pipeline sectors. Demand from all the other consumer segments fell, primarily due to weather. Overall, Southern sold 7.3% less energy units than a year ago.

In the quarter, fuel expenses dipped to $1.1 billion from $1.5 billion primarily due to a 29.5% drop in the cost of gas which also led to much higher gas based power generation to take advantage of lower natural gas fuel prices. Purchased power increased 298.2% which more than adjusted for the sharp 58.1% drop in the cost of purchased power. Natural gas was used for 42% of all power generated followed by coal at 35%, nuclear at 19% and hydro power at 4%. Southern adjusts its generation based on fuel prices. Gas based power production jumped to 42% from 28% a year ago because gas prices dropped 29.5% and Southern has the nimbleness to optimize production based on fuel prices.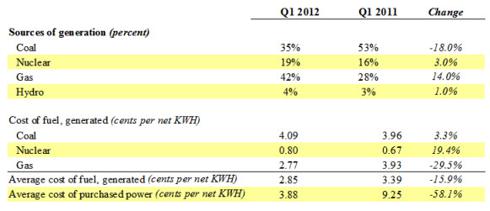 Operations and maintenance costs were up $23 million due to higher employee benefits, pension, property insurance and customer service costs, offset by maintenance expenses and the expiry of certain lease expenses at Mississippi Power. Depreciation and amortization expenses too were up $23 million due to additional assets placed in service at Georgia Power. Interest expenses were lower by $11 million due to debt refinancing and lower rate borrowings.
On an earnings per share basis, in the quarter, Southern saw a revenue gain of 5 cents that was offset by mild weather losses of 8 cents, non-fuel expenses of 1 cent, depreciation and amortization of 2 cents and other losses which caused earnings per share to decline from 50 cents in Q1 2011 to 42 cents in Q1 2012. Southern also saw residential sales drop 13.7%, commercial sales drop 3.1% and industrial sales pick up 1.9%. However, economic signs appear positive for 2012 with March industrial sales at close to pre recession levels, regional unemployment in Southern's service region trending below 9% and 15,000 new residential customers added with gains in all four service territories.
In the quarter, Southern generated $568 million in operating cash, down sharply from $998 in Q1 2011 due primarily to lower net income in the quarter, increases in fossil fuel stocks that were unused due to mild weather, and payment of accrued taxes. Southern used $1.4 billion in investing activities (primarily property additions) and raised $588 million from financing activities - the issuance of long term debt and common stock (director and employee stock ownership plans), less debt redemptions and share buybacks. It ended the quarter with $1 billion in cash, up from $410 million in Q1 2011.
Primary changes on the balance sheet include a drop in cash over Q4 2011, $845 million tied to the construction of power generation, transmission and distribution plants and $404 million tied to a net increase in long term debt (Southern issues debt at the lowest investment rating, BBB, or below).

Looking ahead, Southern expects Q2 2012 earnings of $0.65 per share and fiscal 2012 earnings of between $2.58 and $2.70 per share.
Dividends: Southern has never missed a dividend payment since 1948. In Q1 2011, Southern paid a dividend of $0.455 per share which it increased to $0.4725 in Q1 2012, which it again raised in April 2012 to $0.49 per share for Q2 2012 - for the 11th consecutive year, to $1.96 per share annually. With shares trading at $45.70 as of May 25, 2012, Southern has a dividend yield of 4.3%. For Q1 2012, Southern had a payout ratio of 113%.
Shares: Southern shares were $45.69 as of May 25th. The company is trading at a 18.5x price to earnings multiple. Southern is one of the largest electric utilities in the U.S. by revenue and market capitalization.
Action
I don't believe in chasing yield. If the facts support one's dividend investing strategy, then this individual warrant an investment. A high yield on its own is bound to fail. There will always be strong sectors to rotate in and out of. Right now, long Treasury Bond impacted stocks are in the sweet spot of the market.
I remain long CVR Partner' shares and UAN protective puts. I remain long Chevron based upon the single digit price to earnings multiple and the annual increasing dividend.